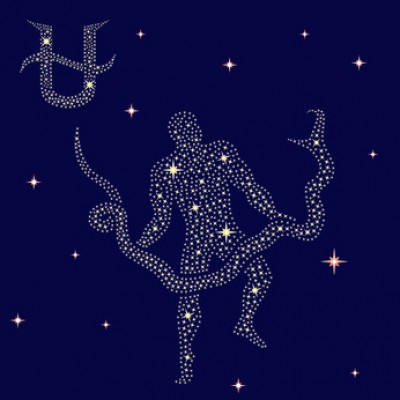 Třinácté znamení Hadonoš vědci objevili díky náhodě.
Před časem obletěla svět zajímavá zpráva. Z ní vyplývá, že jste možná narození v úplně jiném znamení zvěrokruhu, než jste si mysleli. Nové znamení Hadonoš prý zahýbalo daty, které se k jednotlivým znamením vážou. Horoskop pro něj byste však mezi ostatními hledali marně. Jak to s ním tedy vlastně je?
Babyloňané tvořili horoskop před více než třemi tisíci lety. V té době jej rozdělili podle počtu měsíců v roce, tedy na dvanáct znamení. Jedno z nich, Hadonoše, do svého souhrnu ale nezařadili. Souhvězdí, ke kterým jsou jednotlivá znamení přiřazena, mají však různou velikost a už z tohoto důvodu není možné, aby jim Slunce "vládlo" stejně dlouho. Navíc došlo k malému zakolísání zemské osy a souhvězdí tak již nejsou ve stejné poloze, jako byly v době, kdy babylonští hvězdáři sestavovali horoskop.
Nové znamení Hadonoš aneb jak to s ním bylo?
V lednu roku 2016 vyšel na stránce NASA, která je určená dětem, článek vysvětlující rozdíly mezi astronomií a astrologií. Nemělo jít o nic jiného než o poukázání na to, jak na jednotlivá znamení pohlíží obě disciplíny. Vědci se pak pokusili pro zajímavost vypočítat nová data jednotlivých astrologických znamení podle novodobých poznatků. Přidali tak navíc třinácté znamení odpovídající souhvězdí Hadonoš. Tématu se chopila média, která věc nesprávně interpretovala a podala vše jako informaci, že NASA rozhodl o změně ustálených znamení zvěrokruhu. Jak by pak vypadal zvěrokruh?
Kozoroh:

20. leden až 16. únor

Vodnář:

16. únor až 11. březen

Ryby:

11. březen až 18. duben

Beran:

18. duben až 13. květen

Býk:

13. květen až 21. červen

Blíženci:

21. červen až 20. červenec

Rak:

 20. červenec až 10. srpen

Lev:

10. srpen až 16. září

Panna:

16. září až 30. říjen

Váhy:

30. říjen až 23. listopad

Štír:

23. listopad až 29. listopad

Hadonoš: 29. listopad až 17. prosinec
Střelec:

17. prosinec až 20. leden
Třinácté znamení Hadonoš: Manipulace a intriky
Pokud by tvůrci horoskopů chtěli počítat se znamením Hadonoš (Ophiuchus), nacházelo by se mezi Střelcem a Štírem. A jaká je jeho charakteristika? Rozumí si se všemi vodními a vzdušnými znameními. Má osobité kouzlo a charisma, který přitahuje lidi bez rozdílu znamení, rád však svého daru zneužívá ve svůj prospěch. Bývá často manipulativní a ve svém pohrávání si s lidmi okolo prakticky nezná hranice. Jsou cílevědomí, ale pro dosažení cílů jsou schopni sáhnout i po nemorálních a odsouzeníhodných formách jednání. Ostatně, sami velmi rádi riskují a adrenalin je pro ně důležitý.
Přetvářka je Hadonošovi vlastní a navenek se staví jako charakterní jedinec, zatímco za zády je schopen provést to nejhorší i svým nejlepším přátelům. I když sám Hadonoš miluje flirtování, je velmi žárlivý a majetnický. Vztahy jsou pro něj nicméně zábavou, od začátku určenou k zániku. Pokud partner chce vztah ukončit dříve než Hadonoš, pak se může dočkat agresivního jednání, hysterie, úskoků a podlého jednání. Pokud se však stane malý zázrak a Hadonoš se zamiluje, pak je to na celý život a partner v něm má skvělého partnera a ochránce. Je chytrý a bystrý, ale svou vychytralost a mazanost používá nesprávným směrem. Může tak být i nebezpečný a ze života dělat lidem peklo. Jeho pomsta bývá krutá. Rád pálí mosty a odchází, z práce, vztahu, bydliště... Pořád je v pohybu, děsí se rutiny a stereotypu, potřebuje nové výzvy a vývoj. Má prudké a neodhadnutelné reakce.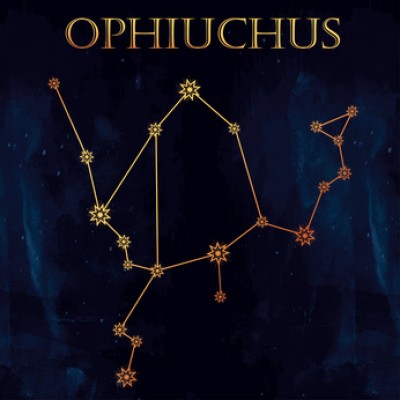 Hadonoš je nové znamení zvěrokruhu. Třeba do něho spadáte i vy! 
Kde se nové znamení Hadonoš nachází?
Leží na nebeském rovníku, takže je aspoň částečně viditelné ze všech míst na světě. Nachází se mezi jarním a podzimním bodem a mezi severním a jižním pólem. Prochází jím ekliptika a Slunce se v něm nachází od 29. listopadu do 17. prosince. Na toto období v současném pojetí horoskopu připadá menší část znamení Štíra a větší Střelce. V souhvězdí Hadonoš se nachází několik hvězd, považovaných za nejbližší k naší sluneční soustavě. Jeho sousedy jsou na severu Herkules (Hercules), na jihozápadě Střelec (Sagittarius), jihovýchodně Štír (Scorpius), na východě Hlava hada (Serpens Caput) a Váhy (Libra), na západě pak Orel (Aquila), Štír (Scutum) a Ocas hada (Serpens cauda). I když Hlava a Ocas nejsou sousedy, tvoří oficiálně souhvězdí Had.
Mytické báje o souhvězdí Hadonoš
Znamení Hadonoš je znázorňováno v podobě silného muže, držícího velkého hada. V řecké mytologii byl synem boha Apollóna a jeho jméno bylo Asklépios. Své znalosti získával u kentaura Cheiróna. Byl díky němu tak zdatným lékařem, že dokázal léčit všechny nemoci a také křísit zemřelé. Tím však narušoval chod světa a bohové se proto na něj rozzlobili. Zejména bůh podsvětí a smrti žádal po Diovi, aby ho odstranil. Zeus ho proto usmrtil bleskem. Lékař se po smrti dostal na oblohu i se svým hadem, který mu pomáhal hledat léčivé byliny.
Jiná verze tvrdí, že hlavním stěžovatelem byl bůh podsvětí Hádes, který měl svou říši neustále prázdnou kvůli Asklepiovu umění. I v tomto případě se dostal na nebe i s věrným hadem. Někteří autoři se domnívají, že Hadonoš je obyvatel starověké Tróji, který nechtěl, aby se dřevěný kůň dostal za městské hradby. Hadi, kteří jednoho dne vylezli z moře, ho za to poté usmrtili i s jeho dvěma syny.
Co z toho všeho vyplývá? Zvěrokruh se měnit nebude. Pokud jste se tedy narodili v období, kdy vládne Hadonoš, můžete se za něj považovat. Určitým vodítkem by prý mělo být i několik pih, uspořádaných do tvaru písmene ypsilon. Jestli se ptáte, jak je to s horoskopy, klidně můžete používat ten, který jste používali dosud. Tedy podle data narození Štír nebo Střelec. A kdo ze slavných lidí se ve znamení Hadonoš narodil? Například Winston Churchill, Walt Disney, Charles de Gaulle, Sinéad O'Connor, John Malkovich, Ozzy Osborne anebo třeba Arthur C. Clarke.