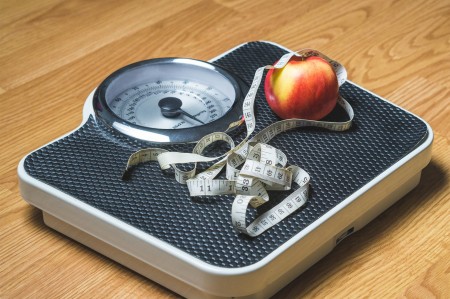 Titáni hubnutí: Který je vaším favoritem
Každé tělo se projevuje jinak, a to i v oblasti hubnutí. Jednomu může vyhovovat přísné sledování kalorických tabulek a dodržování energetické bilance a druhému spíše užívání si jídla jako rituálu, který nás dobije vnitřní energií Čchi. V dnešní době se naštěstí trendy východní a západní kultury mísí a každý si může vybrat přesně ten životní styl, který mu bude vyhovovat.
Pravidla a tabulky aneb hubnutí podle západní medicíny
V Evropských zemích je tradičně hubnutí založeno na takzvané medicíně důkazů, pro kterou se někdy používá anglická zkratka EBM (evidence-based medicine). Lidé, kteří se snaží zhubnout zredukují svá jídla na prostou rovnici o příjmu a výdeji energie za den neboli se budou řídit pravidly energetické bilance. Samotný jídelníček následně poskládají podle vyváženosti energetických hodnot jednotlivých jídel. Nicméně vyvážená strava by měla být také zdravá a tělu prospěšná. Kromě energie se lidé naučí rozeznávat potraviny s vysokým obsahem minerálů a vitamínů, které posilují imunitu, zlepšují metabolismus a pomáhají tělu zbavit se odpadních látek.
Doma připravovaná jídla a vaření pomohou s hubnutím podle západní medicíny
U mnoha lidí způsobilo nadváhu právě nezdravé smažené jídlo z rychlých občerstvení. Není nic jednoduššího než sáhnout po klasickém "smažáku s hranolkami" nebo si koupit předem připravené jídlo z konzervy. U těchto jídel se však jen těžko sleduje, jaké látky přesně obsahuje, a zda je vhodné ke konzumaci při vyvážené energetické bilanci. Pokud někdo touží po zdravém hubnutí, měl by si na přípravu jídla vymezit čas a věnovat se jeho složení. Domácí recepty plné zeleniny a dalších čerstvých kvalitních přísad přinesou radost a požitek z jídla, což také může přispět ke snížení váhy.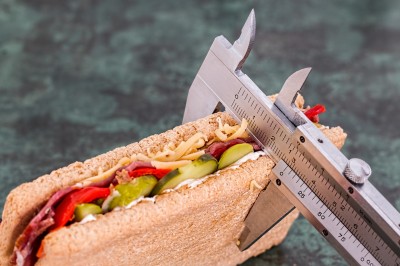 Hubnutí podle západní medicíny
Hubnutí podle tradiční čínské medicíny pracuje s vnitřní energií Čchi
Pro tradiční čínskou medicínu jídlo znamená zejména zdroj energie čchi. Ve většině východních učení je tato energie považována za základ všeho a můžeme se na ni dívat ze dvou různých pohledů - jednak je to hmota, která tvoří naše tělo nebo potraviny, které jíme, ale také je to čchi jako energie, která tělem proudí, zajišťuje funkce našeho těla i jednotlivých orgánů a udržuje vše v harmonickém souladu. Člověk, který má dostatek energie čchi, se tedy cítí dobře fyzicky i psychicky a právě jídlo je jedním ze zdrojů, kterými čchi do těla dostáváme. A kromě toho, že jídlo nám dodává energii pro správnou funkci celého těla, jednotlivé potraviny mohou prospívat i konkrétním orgánům. A když se zvolí správně a tělo je v rovnováze, váha půjde přirozeně dolů, i když nebudete mít pocit, že držíte nějakou dietu.
Potraviny se třídí podle ročních období a pomáhají jednotlivým vnitřním orgánům
Přestože se může zdát, že lidstvo už nemá s přírodou nic společného, nemůžeme se z jejího koloběhu vymanit. Lidské tělo podléhá změně ročních období. V zimě jsou vhodná těžší jídla, zatímco v létě naopak lehčí. K tradičním metodám se v Číně také řadí moxování, baňkování nebo aurikuloterapie, po které například přestanete mít chuť na sladké. Díky aktivování akupunkturního bodu na uchu můžete potlačit nezřízené ládovaní jídlem.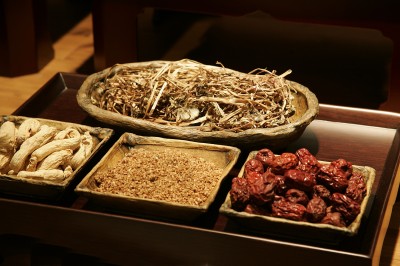 Hubnutí podle tradiční čínské medicíny
Pro jaký typ hubnutí se rozhodnout?
Oba způsoby hubnutí za sebou mají prokazatelné výsledky, v klíčových bodech se však výrazně liší. Zatímco se podle západní medicíny doporučuje stejná strava celý rok, hodně mléčných výrobků a syrového ovoce a zeleniny, čínská medicína před takovým způsobem stravování spíše varuje. Pro hodně lidí, kteří chtějí zhubnout, nejsou mléčné výrobky a syrová zelenina a ovoce vhodné a naopak mohou být překážkou pro hubnutí. Pro ně je naopak třeba mléčné produkty úplně vynechat, ovoce a zeleninu tepelně upravovat a jíst hlavně celozrnnou mouku a další přísady.
Jestliže tak neradi sledujete kalorické hodnoty jednotlivých jídel a vadí vám jíst celý rok stejnou stravu překypující mléčnými produkty, zvolte raději alternativní metodu hubnutí podle tradiční čínské medicíny.
Jestliže naopak necítíte potřebu vnímat změny svého těla v průběhu roku a přizpůsobovat se jednotlivým ročním obdobím, vrhněte se na vaření chutné zeleniny a pravidelné sestavování jídelníčku.
Zkušení nutriční terapeuti dokážou kombinovat východní i západní metody hubnutí
Prvním a nejdůležitějším krokem může být začít o jídle přemýšlet. Výběr konkrétní metody pak už záleží pouze na konkrétních možnostech jednotlivce. Příprava a konzumace jídla by měla být příjemná součást dne, a to i v případě jestliže se snažíte snížit svou hmotnost nebo se jen chcete cítit příjemně a zdravě. MUDr. Petra Uríková ve spolupráci s dalšími odborníky vytvořila online kurzy na hubnutí pomocí východní a západní medicíny, ve kterých vysvětlí v několika videích a prezentacích všechny důležité zásady. Tyto kurzy poskytnou klientům přehled o několika různých možnostech a dají jim na výběr mezi zmiňovanými metodami. Výhodou těchto kurzů je snadná dostupnost na internetu a časová nenáročnost. Každý se může rozhodnout pro změnu životního stylu i z pohodlí domova.