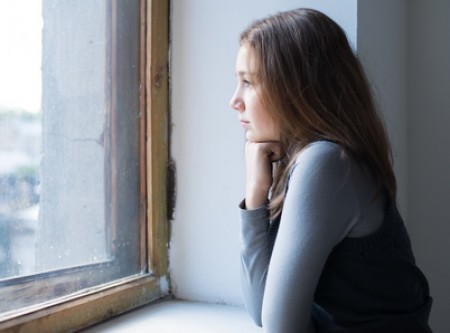 Strach ze samoty
Proč zůstáváme ve vztahu, ve kterém nejsme šťastní? Jak se máme zbavit pocitu samoty, kvůli kterému vyhledáváme jakoukoli společnost za každou cenu? Strach ze samoty není v dnešní době ničím ojedinělým. Nejde však o žádné přímé ohrožení, pouze o naše myšlenky, které se mnohdy neopírají o racionální základy. Ale i ty mohou po čase přerůst ve vážnější problémy.
Osamělost není pocit strachu ze samoty
V životě každého nastane období, kdy se ocitne na nějakou dobu sám se svými myšlenkami, ať už se k tomu rozhodne svobodně, nebo je donucen okolnostmi. V druhém případě je samozřejmě situace obtížnější, obzvlášť jde-li o náhlé úmrtí blízké osoby, nečekaný rozvod nebo jiné závažné rodinné důvody. Ve většině případů je pocit osamělosti emoční reakcí na novou situaci, nikoli však strachem ze samoty, o kterém je tento článek.
Strach ze samoty je dlouhodobý stav mysli, kdy člověk potřebuje mít neustále na blízku osobu nebo kolektiv, aby mu dodávali pocit důležitosti, který si sám nedovolí.  
Proč máme strach ze samoty?
Nemáme-li valné mínění o svých kvalitách, potřebujeme přítomnost druhých k tomu, abychom se nemuseli konfrontovat sami se sebou.
Věnovat se činnostem, které vymýšlejí druzí, je pohodlnější a jednodušší, než být sami odpovědní za náplň svého času.
Obáváme se, že zůstaneme-li sami se sebou, bude nám zle. Než se naučit jak to změnit, uchýlíme se k závislosti po společnosti.
Pokud není samota naším vlastním rozhodnutím, vyvolává v nás pocity odcizení, vykořenění a prázdnoty. A to v nás přirozeně probouzí obavy z budoucnosti.
Lidé, kteří se cítí osamělí, hůře spí a mají větší sklony k úzkostem. Strach ze samoty tak může úzce souviset se strachem o zdraví, v krajních případech i o život.
Z nedostatku zdravého sebevědomí se spoléháme, že dobrý pocit nám do života může přinést jen někdo jiný. Ať už je to partner nebo kamarád.
Hledáme-li pochvalu a potvrzení, že nás mají druzí rádi. Samota tyto prožitky neumožňuje.
Potřebujeme-li se pro svůj dobrý pocit a zvýšení vlastní důležitosti někomu zavděčit, ani to si o samotě nezařídíme.
Osamění můžeme pociťovat i ve vztahu
Nedostatek pochopení, společných koníčků nebo dlouhodobé neřešené problémy ve vztahu… V kombinaci s nízkým sebevědomím mohou tyto faktory vyústit v obavu, že nás partner opustí a my zůstaneme sami. Jen ta samotná myšlenka může po čase přerůst až k majetnickému chování, které ovšem odchod protějšku pouze urychlí, než aby mu zabránilo.  
V jiném případě nám strach ze samoty nedovolí opustit partnera, který nás ovládá, se kterým se necítíme dobře, který si nás neváží tak, jak bychom si zasloužili, nebo který se dokonce dopouští fyzického či psychického násilí. Raději volíme jakýkoli, třeba i toxický vztah, než samotu. Ze stejného důvodu přecházíme z jednoho vztahu okamžitě do druhého, aniž bychom si dopřáli pauzu na "regeneraci". A to málokdy končí happy endem.  
Strach ze samoty úzce souvisí s nízkým sebevědomím. Jak zvýšit sebevědomí a opět se naučit spokojeně žít, vám poradí zkušená koučka Marta Němečková.
Jak poznáte, že má někdo blízký strach ze samoty?
Možná to nejste vy sami, kdo strach ze samoty pociťuje, ale může jít o někoho blízkého, kdo se s tímto problémem potýká. Příznaky jsou si leckdy velmi podobné:
často vede dlouhé telefonáty bez určitého důvodu
neustále vymýšlí časově náročný program
setrvává i v očividně nevyhovujícím vztahu
je ochoten se podřídit, jen aby nezůstal sám
nedokáže si svůj život bez někoho dalšího vůbec představit
ve službě druhému vidí svůj smysl života
je nadměrně aktivní na sociálních sítích
pro pochvalu udělá cokoliv
snaží se zavděčit pro trochu pozornosti
upřednostňuje potřeby druhého před svými
pro přítomnost druhého je ochoten se jakkoliv obětovat
je rád/a středem pozornosti
projevuje se i "machrováním" 
Samota nemusí být negativní
Být někdy sám/sama se sebou může mít naopak velmi pozitivní účinek, pokud je ovšem samota naše vlastní volba a máme ji pod kontrolou. Je to doba, kdy se můžeme v klidu zamyslet nad tím, co chceme, věnovat se svým koníčkům, osobnímu rozvoji a odpočinku, který je důležitý pro naše celkové zdraví. Mnozí samotu využívají nejen k úklidu v hlavě, ale také svého domova, ve kterém se pak i samotní cítí lépe.  
Zažeňte strach ze samoty, dokud nad vámi nemá plnou moc
I když je strach ze samoty pouze odrazem naší nespokojenosti, nízkého sebevědomí a neuvědomění si vlastní hodnoty, není radno jej podceňovat. Dlouhodobý pocit osamělosti a obavy o přízeň druhých může vyústit v psychické i zdravotní problémy, kterým šlo v počátku ještě relativně snadno předejít. Přerůst však může do úzkosti, panických záchvatů až do deprese, závislostí a chronických chorob.  
Máte pocit, že strach ze samoty sami neovládnete, nebo víte o někom, kdo se s ním potýká? Obraťte se na zkušenou koučku Martu Němečkovou, která se více než 20 let věnuje tématům sebevědomí, úzkostí, strachu ze samoty a všem lidem, kteří se ocitli v psychické nouzi.