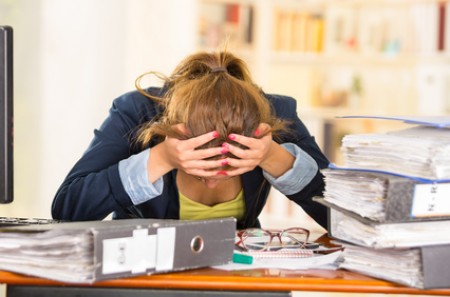 Profesní koučink vám vrátí zpět chuť do práce.Chodíte každý den domů z práce rozmrzelí a naštvaní? Stojí za tím nepříjemný kolega, umíněný podřízený nebo věčně protivný šéf? Ztratili jste radost z dobře odvedené práce a pomalu přicházíte také o chuť do života? Pak zbystřete a pokračujte ve čtení článku, neboť je určený nejspíš právě vám.
Pokud se poznáváte v některé z výše popsaných situací, pak pravděpodobně trpíte takzvaným syndromem vyhoření. Tento stav se může v profesní oblasti projevovat různými způsoby. Prvním modelem může být situace, kdy máte stálou práci, toužíte po změně, ale nevíte jak na ni. Druhou a zcela opačnou situací je ta, kdy už svoji vysněnou práci sice máte, ale nedaří se vám v ní prosadit se a být úspěšný. Například můžete mít problém s podřízenými, profesním sebevědomím nebo je pro vás nemožné ustát konfliktní situace. Dobrou zprávou ale je, že i z takových těžkých situací, které vypadají jako začarovaný profesní kruh, vede cestička ven a jmenuje se profesní koučink.
Nespokojenost v práci se negativně odráží na našem zdraví
V dnešní době v práci běžně trávíme minimálně 8 a půl hodin denně, 5 dní v týdnu. Pro lidi na vyšších manažerských postech je navíc běžné pracovat každý den až 12 hodin, a to často i bez víkendového odpočinku. Lehce se nám tak může stát, že s profesními kolegy trávíme často více času než s vlastní rodinou. Pokud navíc každý den z práce odcházíme vystresovaní, naštvaní nebo bez energie, můžeme takovou náladu snadno na naše blízké přenášet. A věčně unavený manžel nebo manželka, je jen prvním nenápadným krůčkem k vyprchání všeho dobrého ze vztahu. Pokud je pro nás práce strašákem a znamená pro nás jenom stres, musí se to navíc dřív nebo později promítnout také na našem zdraví. Bolesti hlavy, zad, břicha nebo kloubů bývají mnohdy jen začátek.
Každý má právo na práci podle svých představ
Proto je potřeba v takové situaci nezabřednout, ale něco se svým životem dělat. Měli bychom si uvědomit, že to nejcennější, co v životě máme, je čas. Ten nám byl ale nějakým způsobem vyměřen, a proto by bylo bláhové považovat ho za nekonečně trvající. Lidé by si měli vážit každého dne, který můžou na zemi strávit, a proto je každá minuta promrhaná negativní energií nebo předstíraným nadšením pro práci, zbytečná. Každý z nás má právo na práci podle svých představ a každý má také právo vést důstojný a spokojený život plný energie a radosti. Je ale jen na nás, jestli se odhodláme ke změně a vykročíme vstříc novým zítřkům. A takovým pomocníkem se nám může stát právě profesní koučink.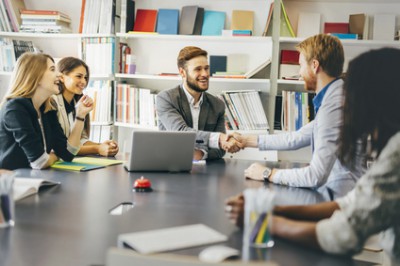 Profesní koučink vám pomůže nastartovat úspěšnou kariéru.
Stěžejní je identifikace problému
Prvním krokem, jak z takového začarovaného kruhu ven, je uvědomit si, kde vězí problém. Je příčinou nespokojenosti má stávající práce a jediným řešením bude změnit ji? Nebo vězí zakopaný pes v mém nedostatečném sebevědomí a bude třeba na něm zapracovat? Odpovědi můžou být různé a neexistuje na ně jednotný vzorec. Každý člověk je totiž originál a má své problémy, proto je třeba vždy přistupovat ke každému z nás zcela individuálně. Možná vás trápí neschopnost říkat NE, neumíte se prosadit v kolektivu nebo si zjednat respekt, ale nic z toho není pro profesní koučink neřešitelný problém.
Profesionálové poradí, jak vyzrát na nespokojenost v práci
V takové situaci je důležité včas vyhledat odbornou pomoc. Slovo odborná je velice důležité, protože není vhodné takovými problémy příliš zatěžovat rodinu, ani přátele. Ti vám mohou být obrovskou oporou v běžných těžkostech všedních dnů, ale na tak velké sousto jako je rozbor osobnosti a profesní koučování by stačit nemuseli. Proto není žádná ostuda svěřit se do rukou profesionálů a nechat si od nich odborně poradit.
Díky koučinku získáte profesní sebevědomí
Odborný profesní koučink vám pomůže nastartovat úspěšnou kariéru a zlepšit se v oblastech, ve kterých momentálně nevynikáte, ale pro pohodovou práci mohou být klíčové. Koučováním si můžete osvojit nejrůznější vlastnosti.
nastartujete úspěšnou kariéru
naučíte se, jak zvládat konflikty a jednat asertivně
osvojíte si, jak vést a motivovat lidi v týmu
budete umět čelit manipulaci
zvládnete negativní kritiku
začnete říkat NE na nevýhodné nabídky
Mějte kariéru ve svých rukou
Metoda profesního koučování v sobě kombinuje jak běžný koučink, tak psychologické poradenství. Účinnými a odbornými individuálními rozhovory, pozitivní motivací, psychologickým výcvikem a dalšími metodami, odchází klient z profesního koučinku vždy o krok dál ke svému cíli, kterým je radost z výkonu práce. Díky koučinku budete schopní řídit svůj pracovní život, získáte jistotu v rozhodování, uvědomíte si vlastní potenciál a v neposlední řadě se zbavíte strachu z odpovědnosti nebo podnikání.
Na změně profesního života je nejtěžší udělat první krok. Ve vašem případě je to uvědomění si problému a vyhledání odborné pomoci. Pamatujte, že život je příliš krátký na nečinné přihlížení vlastnímu neštěstí a trvalou nespokojenost v práci, a proto vykročte ke svému profesnímu štěstí co nejdříve. Změna, kterou pocítíte, bude trvalá, pozitivní a váš život ovlivní k lepšímu.