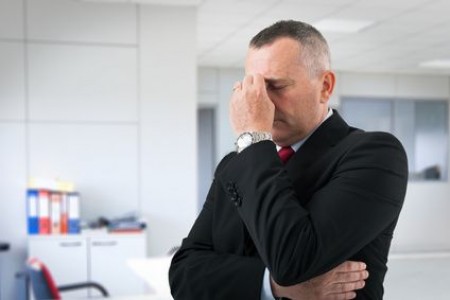 Větší únava a ospalost je typická zejména pro období jara a podzimuCítíte se často během dne unavení a ospalí? Rozhodně nejste sami. Nadměrná únava a stavy ospalosti jsou nepříjemnými společníky, zároveň se však jedná o jakousi globální epidemii. Větší únava a ospalost je typická zejména pro období jara a podzimu, může se však dostavit kdykoliv během roku a nepříjemně člověka potrápit.
Příčiny těchto stavů bývají velice různorodé. Na prvním místě je nedostatek spánku nebo spánek nekvalitní, dále za stavy únavy nese zodpovědnost stres, mnohdy i nadměrný stres a celkové psychické a fyzické vypětí během dne. Příčinou může být i špatná životospráva, nepravidelný denní i jídelní rytmus, užívání léků a konzumace alkoholu.
Únavou rozumíme subjektivní pocity vyčerpání a únavy, ztrátu energie. Dalšími znaky je ospalost, neustálá potřeba spánku, ale i bolesti svalů a kloubů, částečná nebo úplná ztráta zájmů, či ztráta zájmu o svůj vzhled a péči o sebe sama.
Unaveni se můžete obvykle cítit po nějakém náročném fyzickém výkonu, po práci přesčas, z nevyspání či ze sezónního onemocnění. Takováto únava je normální a po nějaké době odezní. Únavu však paradoxně může způsobit i nedostatek pohybu, pokud totiž dostatečně nezásobíte kyslíkem Vaše svalstvo, pak Vám i malá námaha a pohyb způsobuje potíže a svalstvo začíná ochabovat. V takovém případě Vám pravidelný pohyb pomůže. Zahrňte do Vašeho denního programu procházku nebo krátké cvičení a uvidíte, jak se Vám zlepší nálada i celkové naladění a energie bude najednou více.
Dlouhodobá přetrvávající únava je nepříjemná, pokud tomu u Vás tak je, je na čase zjistit její příčinu a začít s ní účinně bojovat. Je možné, že únava Vám signalizuje i nějaké zdravotní obtíže a ty mohou časem dokonce ohrozit Váš život.
Příčiny nadměrné únavy a ospalosti
1. Stres
Při dlouhodobém působení stresu můžete začít mít problémy s dýcháním, se srdcem nebo se u Vás objeví žaludeční vředy. Mnoho lidí utíká před každodenním stresem do spánku nebo denního snění. Tělo se podvědomě náporu problémů brání. Mnohem lepším způsobem, než před stresem utíkat do spánku či k alkoholu, je překonat jej vlastní vůlí. Najděte si v nabitém dni čas jen sami pro sebe a pro to, co Vás těší a dělá Vám dobře. Ať už jde o sport, jógu či posezení s přáteli. Vaše aktivity se snažte také pravidelně střídat, bude to zajímavější a ve své podstatě i efektivnější. Pokud se Vám to nepodaří v pracovním týdnu, pak "povinně" odpočívejte aspoň o víkendu.  Podnikněte cokoliv, co Vám dodá energii a sílu, ať už jde o návštěvu galerie nebo vycházku do přírody.
2. Chudokrevnost
Nedostatek hemoglobinu způsobuje, že kyslík není z plic roznášen dostatečně do ostatních částí těla. Když nejsou tkáně a orgány dostatečně zásobeny kyslíkem, pak dochází k únavě. Chudokrevnost lze poměrně jednoduše zjistit lékařskými testy a účinně s ní bojovat, léčit ji. Již pouhá úprava jídelníčku s těmito stavy dokáže hodně napomoci.  Špenát, brokolice, maso i luštěniny zvyšují produkci červených krvinek. Je možné též užívat tzv. železité víno.
3. Kofeinové přetížení
Mnoho z nás má ve zvyku dát si po ránu dobrou kávu, pro lepší start do pracovního dne. Někdy však nezůstane pouze u jedné kávy. Ačkoliv kofein je sice na jednu stranu stimulantem, na některé jedince, především při jeho nadměrném užívání, může začít působit přesně opačně. Řešením je vynechat přísun kofeinu, omezit i pití čaje a energetických drinků. 
4. Snížená činnost štítné žlázy
V dnešní době má obtíže se štítnou žlázou hodně lidí a u mnohých je diagnostikována její zhoršená funkce již v poměrně mladém věku. Krevními testy je možné detekovat počet hormonů štítné žlázy, je-li jejich počet nízký, pak je doporučena vhodná medikamentózní léčba. Funkcí štítné žlázy je řídit celý náš organismus, proto je její správná funkce pro nás velice důležitá.
5. Nezdravé stravovací návyky nebo potravinová intolerance
Jídlo má sice schopnost dodávat nám energii, je ale možné, že aniž to víme, jsme na některé druhy potravin alergičtí. Mírná potravinová nesnášenlivost může být příčinou Vaší únavy a ospalosti během dne. Pokud máte podezření na to, že některé jídlo Vám může únavu způsobovat, pak jej zkuste pomalu z jídelníčku vynechávat. Na vině mohou být především mastná a těžká jídla, nedostatek tekutin během dne, nedostatek vitamínů nebo nadměrná konzumace uzenin. Zkuste upravit svůj jídelníček. Jezte pokud možno pravidelně a svému tělu se snažte správnou stravou odlehčovat. Detoxikace těla rovněž může pomoci, Vaše tělo je totiž průběžně zaneseno různými toxiny, pravidelně také dbejte na zlepšování své fyzické kondice.  
6. Nediagnostikované onemocnění srdce
Pokud se objevují potíže u běžných denních činností, jako je chůze do schodů nebo úklid domácnosti, pak je možné, že Vaše srdce hlásí nějaký ten problém. Na místě není panika, ale porada s Vaším lékařem. Včasná diagnostika je vždy lepší než podceňování problému a rozvoj onemocnění.
7. Nedostatek spánku
Tzv. spánkovou apnoí (nedostatečností spánku) je možné trpět i v případě, že spíte dostatečně dlouho a chodíte spát pravidelně. Spánková apnoe se projevuje tím, že během noci a spánku na chvíli přestanete dýchat, tělo se mírně probudí a tím se naruší Váš spánkový rytmus. Diagnostika ve spánkové laboratoři Vám může pomoci, zde Vám také doporučí následnou léčbu či řešení problémů.
8. Syndrom neklidných nohou
Syndrom neklidných nohou patří mezi poruchy spánku. Člověk stižený tímto onemocněním mívá obvykle před usnutím nepříjemné pocity v dolních končetinách, cítí tupou bolest a podobně. Takovéto pocity vyvolávají těžko překonatelnou potřebu nohama pohybovat. Při pohybu končetinou obtíže ustoupí, takovýto pohyb však zabraňuje usnutí. Ve chvíli, kdy celé tělo už přechází do stádia klidu a je připraveno na odpočinek, začnou být nohy neklidné a v pohybu. Tento syndrom může být i dědičný a objevuje se ve spojitosti s dalšími jinými nemocemi. V těhotenství se příznaky neklidných nohou rovněž mohou objevit, avšak většinou po narození dítěte zmizí.
9. Chronický únavový syndrom
Cítíte se unavení hned po probuzení a únava neodeznívá? Takovýto stav neradno podceňovat, může se totiž jednat o závažné onemocnění. Vyčerpanost pak trápí nejen imunitní systém, ale i všechny procesy v našem organismu, jsme pak nejen vyčerpaní, ale i mnohem více náchylní k různým onemocněním. Chronický únavový syndrom trápí ve světě asi 17 milionů lidí. Prvními příznaky tohoto onemocnění jsou únava, letargie a slabost, kombinovaná s pocity apatie a nedostatku energie.  K dalším příznakům se řadí bolesti v krku a na hrudi, závratě, úzkosti a zmatenost a další symptomy, jejichž původ není zcela znám. Objevují se i prudké změny hmotnosti, nestabilní emoční stavy, snížení práceschopnosti.
Ospalost a únavu nepodceňujte
Ospalost je přechodným stavem mezi bděním a spánkem. Příznaky ospalosti jsou rozmazané vidění, zívání a těžká víčka. Ospalost neberte na lehkou váhu, někdy může být totiž přímo smrtící, je častou příčinou nehodovosti na dálnicích. Cítíte-li se během řízení motorového vozidla unavení a ospalí, raději na chvíli zastavte a odpočiňte si.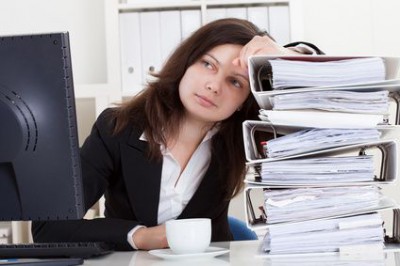 Kofein je na jednu stranu stimulantem, na některé jedince však může působit přesně opačně.
Doporučené postupy pro odstranění únavy
Pravidelný spánkový režim a plnohodnotný spánek
Pokud je to jen trochu možné, navykněte si chodit spát ve stejnou dobu a také v určitou dobu vstávejte. Dospělý jedinec by měl spát ideálně šest až osm hodin denně. Pravidelný spánkový režim Vám dodá potřebnou energii a Vy nebudete pociťovat nadměrnou únavu.
Nestačí však pouze dostatečný čas spánku, ale Váš spánek musí být rovněž intenzivní a "výživný", jen tak se tělo zregeneruje a dostatečně si odpočine. Kvalita Vašeho spánku však souvisí i s dalšími jevy, jako jsou vhodné lůžko a matrace, teplota v místnosti, vyvětraná místnost, stres během dne i strava. 
Nemá-li člověk dostatečný přísun tekutin, pak se cítí mnohem více unaven. V průběhu dne by měl člověk vypít alespoň dva litry tekutin.
Konzumace alkoholu ve zvýšených dávkách výrazně přispívá k vyšší únavě a unavitelnosti především v následujícím dni poté, co popíjíte.
Povzbudivost sladkých nápojů je sice nepopiratelná, ale jejich účinek přetrvává jen po určitou dobu a následně přichází opětovná únava.
Kávu rozhodně nikdy nepijte předtím, než půjdete spát. Zbytečně se nabudíte a důsledkem bude nekvalitní spánek a tudíž i únava druhého dne.
Dopřávejte si pauzy během pracovního dne
Pokud se v práci cítíte unaveně, dopřejte si malou pauzu a třeba se i trochu protáhněte. Odpočine si Vaše tělo, rozproudíte krevní oběh a i Vy si odpočinete psychicky. 
Dostatek pohybu je skvělou prevencí proti únavovým stavům a pocitům, procházka či pobyt na čerstvém vzduchu, v tělocvičně či bazénu spolehlivě pomohou. Po takovémto pohybu budete také večer lépe usínat a Váš spánek bude kvalitnější, což rozhodně druhý den poznáte.  
K zamezení ospalosti a únavy pomáhá i správné a hluboké dýchání. Špatné dýchání způsobuje, že Vaše tělo není dostatečně zásobeno kyslíkem.
Teplota v místnosti, kde pracujete či spíte, je také velice důležitá. Větrejte dostatečně často a v interiéru si vytvořte optimální tepelné podmínky, přílišná teplota přispívá k vyšší únavě. Pokud pocítíte únavu, zajděte si na pár minut na čerstvý vzduch.
Stravujte se zdravě a také pravidelně. Nezapomínejte na snídani, nevynechávejte oběd ani večeři a vhodné je zařadit i alespoň malé svačinky. Nepravidelná strava vede k tomu, že se člověk během dne cítí více unavený.
Do svého jídelníčku zařaďte hodně zeleniny. Zelenina obsahuje vitamíny a mnohé další, pro náš organismus potřebné látky. Doporučit lze třeba brokolici, ta obsahuje velké množství vlákniny, vápníku a vitamínu C. Právě vitamin C napomáhá snižování únavy. Další potravinou dodávající energii je čočka. Energii Vám dodají i banány, jsou přírodním zdrojem cukru. Ráno Vás zase skvěle nastartují ovesné vločky.
Můžete užívat i různé potravinové doplňky pro dodání energie. Proti ospalosti a únavě skvěle působí skořice a doplňky se skořicí, pro své všestranně pozitivní účinky je známý zejména v asijských zemích žen-šen.
Skvělým bylinným pomocníkem v boji proti únavě je třezalka. Tato bylina podporuje akceschopnost organismu i zlepšuje náladu.
Pozor na "zabijáky spánku".  Jsou jimi především televizní obrazovka a také doprava – přemísťování se na delší vzdálenosti. Hodně lidí stráví velkou část svého dne v dopravních prostředcích, při cestování autem, při dojíždění za prací a podobně. Délku cestování bohužel většinou změnit nemůžete, ale zkuste si alespoň vylepšit podmínky cestování. Pomůže Vám, když se při cestování naučíte i relaxovat a pokud můžete, vyhněte se nočnímu řízení auta. Televizní obrazovky, a také veškeré elektronické přístroje, silně narušují spánek. Když bdíte a navíc spíte ne v úplné tmě, zabraňuje se tím vylučování hormonu melatoninu. Vyhněte se užívání počítače alespoň hodinu před spaním, i tím se zlepší kvalita Vašeho spánku.