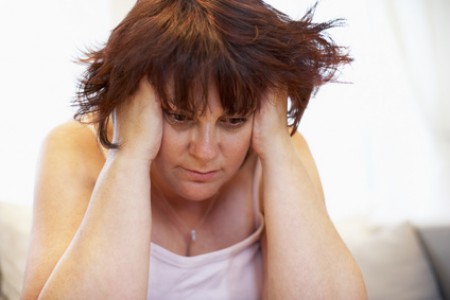 Nepodceňujte signály svého tělaI když Vás trápí nepatrná bolest nohou, zad či hlavy nijak neomezuje, při jejím delším trvání by se neměla podceňovat. Mohou to být první varovné signály vážnějšího onemocnění a včasná léčba Vás může uchránit od mnoha nepříjemných a bolestivých komplikací.
Varovný signál Vašeho těla nemusí být jen vleklá bolest, mohou se projevovat i zdánlivě neškodnou a lehce přehlédnutelnou formou, jako je např. zvýšená žízeň, mírné tiky v obličeji nebo píchání v boku. Nebojte se ani kvůli těmto zdánlivě zanedbatelným projevům pro jistotu vyhledat lékaře.
Náhlé bolesti hlavy
Náhlé a ostré bolesti hlavy, pokud nejsou následkem bujarého večírku, Vás mohou varovat před mozkovou výdutí, která se vyskytuje u cca pěti procent lidí. Pozor by si měli dávat obzvláště kuřáci a rodiny, u kterých se toto onemocnění, zvané také mozkové aneurysma, již dříve vyskytlo. V případě prasknutí aneurysma může být mozek poškozen už během několika chvil, a to bez okamžité lékařské pomoci i nevratně. Není však třeba ihned při náhlé bolesti hlavy panikařit, může jít i o důsledek stresu a únavy.
Bolesti zad
-         Bolesti zad a šíje jsou zcela běžným problémem moderní doby, zvláště při sedavém zaměstnání a nedostatku pohybu. Dají se odbourat pravidelným cvičením a protahováním, ideální je např. jóga či strečink.   
-         Náhlá bolest zad a brnění nohou - tyto příznaky mohou provázet vyhřeznutí ploténky a při podcenění léčby hrozí chirurgický zákrok, v horším případě ochrnutí.
-         Rostoucí bolest zad – ve spojení se ztuhnutím šíje a brněním rukou může jít o vyhřeznutí ploténky v oblasti krční páteře, proto raději vyhledejte lékaře.
Píchání v boku
Nejde-li o běžné krátkodobé píchání v boku v důsledku přetažení při sportovní aktivitě, není vyloučené, že jde o zánět slepého střeva. V tomto případě bude ostré píchání v boku na pravé straně provázené ještě horečkou a nevolností. U žen může také jít o poškození cysty, které je sice provázeno bolestmi, ale není životu ani zdraví nebezpečné, pokud přijde léčba včas.   
Rýhy na nehtech
Je-li rýhování nehtů příčné, může předznamenávat infekční onemocnění, podélné rýhování je obvykle pouze důsledkem špatné péče o nehty.
Nadměrná žízeň
Dlouhodobá nadměrná žízeň i mimo horké dny bývá jedním z prvních příznaků cukrovky. Dalšími signály tohoto onemocnění je úbytek na váze, bolest v krku a samovolně se objevující modřiny.
Třes rukou
Vyloučíte-li běžné příznaky třesu rukou, jako je nízká hladina cukru v krvi nebo alkohol a jiné lehké drogy, může jít o špatnou funkci štítné žlázy. Obvykle tohle onemocnění doprovází také úbytek váhy a nadměrné pocení. Opakovaný třes jedné končetiny je klasickým projevem Parkinsonovy choroby.
Záškuby v obličeji
Kmitavé záškuby v obličeji, například u víček nebo na tváři, značí buď pocit chladu, nebo nadměrný stres a únavu. Obvykle stačí dostatečný odpočinek a udržování těla v teple, ale přetrvávají-li tyto příznaky déle, vyhledejte lékaře.
Tlak na močový měchýř
Zvýšený pocit tlaku na močový měchýř může u žen signalizovat zánět močového měchýře, u mužů zvětšení prostaty. Je-li dalším příznakem také častější močení, nejsou vyloučeny potíže se srdcem nebo cukrovka.
Bolesti nohou
Pokud jde o náhlou bolest v oblasti lýtek, kdy je lýtko citlivé, horké a oteklé na jednom místě, může jít o závažnou žilní trombózu a je třeba okamžitě vyhledat lékařskou pomoc a nesnažit se o rozcházení či masírování, které spíše uškodí. Žilní trombóza může vzniknout v důsledku hromadění krve do spodní části těla, například při dlouhém sezení či stání.
Bolesti na prsou
Dlouhodobější bolest na prsou v lepším případě znamená vyčerpání, v horším případě však může jít o příznak srdeční choroby, proto je lékařská prohlídka rozhodně na místě.
Bolest při pohlavním styku
Silná bolest při pohlavním styku, kdy žena pociťuje tlak v podbřišku, může znamenat zánět vaječníků a vejcovodů.
Nadměrné nadýmání
Pozorujete-li na sobě dlouhodobější nadměrnou plynatost a nadýmání, které nemá souvislost s oblibou luštěnin, kořeněných jídel či některých druhů zeleniny, hrozí u žen riziko onemocnění rakovinou vaječníku, ale může jít i o alergii na laktózu v mléčných výrobcích.
---
Příčinou potíží mohou být i nevyřešené problémy
Silné akutní bolesti a potíže patří rozhodně do rukou lékaře. Nicméně opakující se a chronické potíže, bolesti a problémy naší tělesné schránky ukazují také na to, že máme nějakou energetickou blokádu, nevyřešený problém, nezpracované emoce apod. Naše tělo nás tímto způsobem žádá, abychom s tím něco udělali. Vyslyšet varovné signály těla se vyplatí. Kromě toho, že zajdete k lékaři, budete se možná chtít něco dozvědět i o vnitřní příčině, která má fyzickou bolest na svědomí. Jak se říká "ve zdravém těle zdravý duch", ale stejně tak to platí i obráceně. Chcete-li najít příčinu trápení, může vám s tím pomoci homeoterapie.