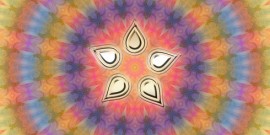 Karmu můžeme dokonce podědit od svých rodičů.Učení o karmě neboli karmalogie nám ukazuje, že nic v našem světě se neděje pouhou náhodou. Je to zákon akce a reakce, zákon příčiny a následku. Zákon karmy učí člověka, že nic se neděje náhodou a ani my se v žádné životní situaci pouhou náhodou neocitáme. Vše, co se nám děje, má pro nás nějaký další smysl. Učení o karmě vychází z přesvědčení, že lidský život není omezený.
Duše zde na světě pracuje na svém vývoji, učí se, studuje a upamatovává se, kým vlastně je. Na této zemi člověk není zcela doma, "doma" je v jiné dimenzi a v jiné energetické hladině.
Na světě se duše objevuje z toho důvodu, aby zde udělala něco pro zdokonalení sebe sama, postoupila ve svém vývoji na vyšší úroveň, aby se stala "lepší". Je důležité upamatovat se a respektovat, že my sami jsme součástí jediného celku a podle toho se nadále chovat.
Podle karmalogie jsme na tomto světě jen ve škole nebo v práci, či jak tomu kdo chce říkat... Sem se vracíme právě z toho důvodu, abychom něco udělali pro zdokonalení sebe sama, abychom postoupili dál, abychom byli výš, abychom celkově byli lepší než doposud. Abychom se upamatovali, že jsme součástí jediného celku a podle toho se chovali. To, komu se zde narodíme, místo i čas svého narození, si sami vybíráme a volíme si takové podmínky svého pozemského života, abychom se v této škole života pokusili splnit úkol, který jsme si "doma" prve stanovili.
NÁŠ TIP:
Přečtěte si také článek Karma jako přírodní zákon příčiny a následku!
Co učí karmalogie
Pochopení učení karmalogie, může být pro člověka velice uklidňující.
Karma učí jedince pochopit životní situace jakožto důsledek něčeho konkrétního, zbavuje strachu před neznámou budoucností a ukazuje možnosti směrování dalšího života.
Díky učení karmalogie člověk snáze pochopí smysl svého života, rozvzpomíná se na úkol, který sám sobě dal a učí se vnímat situace a ukazatele, které ho životem nadále vedou správnou cestou.
Karma nás učí pochopit důvody situací, které se nám v minulosti děly a v současnosti dějí. Tím nám pomáhá lépe zvládat přicházející situace a také lépe předcházet negativním důsledkům našich činů.
Pochopení karmy nám pomáhá dělat v životě vědomá rozhodnutí.
Působení karmy
Každé slovo, myšlenka a čin podle karmy zanechávají v naší mysli otisky. Protože způsob prožívání světa je určován obsahem naší mysli, pak negativní otisky nevyhnutelně vedou k budoucímu utrpení. Ve chvíli, kdy pochopíme, že naše myšlenky, slova i činy zasévají semínka našich budoucích prožitků, pak získáváme obrovskou moc měnit náš život a mít jej nadále ve svých vlastních rukou.
Člověk přicházející na tento svět si sebou přináší pomyslnou karmickou nádobu. Ta se plní našimi strachy, nespokojeností se životem a negativními emocemi, které jsou vyvolané nesouladem mezi reálným životem a našimi idealizacemi. Na druhou stranu je ale možné ji i čistit.
Karma a plnění karmické nádoby
Prvním "prohřeškem" kterým si plníme karmickou nádobu, je idealizace pozemských hodnot. K takovýmto idealizacím v karmalogii například patří:
Nadměrná důvěřivost v ostatní lidi a ve vyšší ideály
Touha po moci a potěšení z ponižování druhých
Nadhodnocování peněz a mediálních hodnot
Vyvyšování se nad ostatní
Panovačnost a snaha kontrolovat okolí
Pohrdání druhými
Žárlivost
Přílišné zakládání si na kráse, práci, kariéře apod.
Očekávání "rozumného" jednání lidí (negativní emoce vznikají, když se druhým lidem snažíte vysvětlit své postoje a očekáváte od nich "rozumnou" reakci, která se nedostaví)
Idealizace fungování rodiny, lpění na svých hodnotách
Nadhodnocování cíle – člověk se může snažit o dosažení jakýchkoliv pozemských hodnot, ale při neúspěchu nesmí klesat na mysli
Druhým "potrubím" přitékají nesprávné postoje:
Nadhodnocování sebe sama
Nezdravá ctižádostivost
Zpupnost
Nespokojenost se svým osudem nebo se sebou samým
Třetím milníkem jsou vědomé negativní činy:
Výsměch
Pomsta
Vražda
Násilí
Čtvrtým je neplnění a nesplnění karmického úkolu.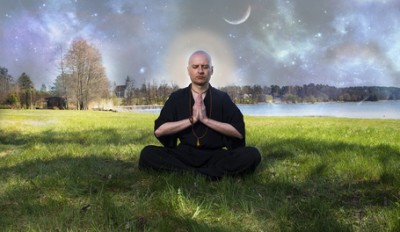 Čištění karmy podle karmalogie může probíhat několika možnými způsoby.
Čištění karmy
Naše karmická nádoba se však naštěstí nejen plní, ale rovněž i čistí.
Čištění probíhá za pomoci vědomých pozitivních činů, kterými jsou:
Milosrdenství
Soucit
Dobročinnost
Nezištné služby ušlechtilým cílům
Čistí se také za pomoci našich kladných vlastností:
Optimismem, radostí, dobromyslností, smyslem pro humor
Třetí očistné potrubí závisí na vnějších vlivech:
Může to být očištění pomocí očistného rituálu nebo léčitele, tyto očisty však zpravidla mívají pouze krátkodobý účinek
Čtvrtou možností očisty je plnění karmického úkolu. Pokud člověk pracuje s láskou a řeší problémy ve vztazích, pak si plní svůj karmický úkol.
Karmická numerologie
Karma se může dědit i z rodičů na děti. Otec, matka a datum našeho narození jsou prvními informacemi, které máme na světě k dispozici. V datu narození je podle karmické numerologie zakódováno, co máme v tomto životě zvládnout.
Výpočet čísla úkolů:
Karmická numerologie nás učí, že máme v životě čtyři úkoly (podle některých učení pouze tři), které můžeme vypočítat z číslic měsíce, dne a roku našeho narození. Počítáme vždy pomocí odečítání a odečítáme menší číslo od většího tak, abychom se nedostali do záporných hodnot.
Karmické číslo prvního životního úkolu:
Číslo prvního úkolu vypočítáte tak, že měsíc narození odečtete ode dne narození vždy tak, že menší čísla odečítáte od většího. Vliv tohoto čísla úkolu se bude uplatňovat během období vlivu prvního úkolu, to znamená, že toto číslo působí na člověka zejména v rané etapě jeho života.
Karmické číslo druhého životního úkolu:
Číslo vzniklé součtem číslic našeho roku narození minus den narození. Odečítáme vždy menší číslo od většího. Vliv tohoto čísla se bude uplatňovat především ve středním věku našeho života.
Karmické číslo třetího životního úkolu:
Zjistíme rozdílem mezi číslem prvního úkolu a číslem druhého úkolu, a to opět tak, že odečteme menší číslo od většího. V numerologii je toto číslo považováno za číslo, které ukazuje na náš hlavní úkol a jeho vliv se bude uplatňovat v průběhu celého života. Jedná se o nejnáročnější výzvu vůbec.
Karmické číslo čtvrtého životního úkolu:
Číslo čtvrtého životního úkolu získáme pomocí tohoto výpočtu: měsíc narození mínus součet roku narození. Opět odečítáme menší číslo od většího. Vliv čísla tohoto úkolu působí od středních až pozdních let až do konce života. Někteří numerologové však čtvrté číslo zcela opomíjejí.
Karmická numerologie - co znamenají čísla jednotlivých životních úkolů
Karmicé číslo úkolu nula (0)
Nula znamená velikou nabídku příležitostí, vyzývá k volbě a vše záleží na vašich rozhodnutích, která budete nuceni dělat. Půjde o rozhodnutí, která se nebudou týkat jen vás samotných, ale i vašeho okolí.
Karmické číslo úkolu jedna (1)
Jednička vyzývá k nezávislosti a samostatnosti. Budete se ocitat v situacích, kdy budete muset přijmout svoji individualitu a i to přes to, že si někdy budete připadat zcela bezmocní. Jednička vás v životě povede k sebeprosazování, rozvoji své intuice a úsudku.
Karmické číslo úkolu dva (2)
Dvojka vyzývá ke spolupráci, smírnému řešení konfliktů, vyzývá k práci na ovládání emocí a na vnitřní stabilitě. Hlavním tématem tohoto úkolu je vyrovnanost a rozumné vyjadřování emocí.
Koarmické číslo úkolu tři (3)
Vyzývá k identifikaci svých pocitů a k jejich formulování slovy, což umožní o sobě říkat pravdu. Hlavním tématem úkolu je komunikace a sebevyjádření. Budete se učit soustředění a určování svých priorit.
Karmické číslo úkolu čtyři (4)
Čtyřka vás vyzývá, abyste pokračovali v pohybu vpřed a nepřestávali jít, i když vám život přináší různá omezení. Budete čelit mimořádným požadavkům mentálního, citového i fyzického charakteru. Vaším úkolem je nepřestat vidět světlo na koni tunelu. Splnění úkolu posílí vaši cílevědomost a houževnatost.
Karmické číslo úkolu pět (5)
Číslo pět yzývá k nastolení rovnováhy mezi touhou po svobodě a nutností plnit si svoje závazky. Pětka učí brát své sliby druhým a svoje povinnosti vážně.
Karmické číslo úkolu šest (6)
Číslo Šest: vyzývá ke smířlivosti s nedokonalostí u druhých lidí. Šestka vede naučit se brát věci takové, jaké jsou. Její nositelé budou vyzýváni k tomu, aby si stanovili své osobní hranice a rovněž nalezli rovnováhu mezi vlastními potřebami a potřebami druhých. Klíčem k úspěchu je poznání, že nic jako dokonalost neexistuje.
Karmické číslo úkolu sedm (7)
Číslo sedm vás vyzývá k důvěře v sebe samotného a v život jako takový. Budete vedeni k tomu, abyste se více otevřeli druhým lidem, abyste vyjadřovali to, co skutečně cítíte a celkově projevovali svoje emoce. Přijmete-li duchovní víru, pak se vám úkol sedmičky bude zdolávat mnohem jednodušeji než bez podpory víry. Bez pocitu propojení s celkem mohou přijít období, kdy se budete cítit velice osamělí a v izolaci.
Karmické číslo úkolu osm (8)
Toto číslo vyzývá člověka k tomu, naučit se udržovat svět materiální a spirituální v rovnováze. Zvládnutí úkolu vede k hojnosti a finanční stabilitě. K úspěšnému zvládnutí úkolu je však zapotřebí překonat svoji posedlost penězi a hromaděním hmotných statků a zároveň uvěřit, že svět je místo plné hojnosti.
Karmické číslo úkolu devět (9)
Číslo devět předurčuje člověka k nekonečné lásce a porozumění. Devítka je symbolem pochopení, sounáležitosti a vzájemné tolerance. Pokud budete svému okolí předávat pouze pozitivní emoce a vciťovat se do jejich každodenní situace, úkol zvládnete bez problémů.