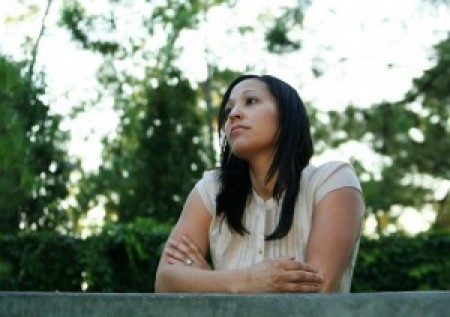 Sebevědomí – někomu chybí, jiný ho má až příliš vysoké. Ani jedna varianta však není zcela ideální. Patříte-li mezi ty, co by si sebevědomí chtěli zvýšit, pak vám může být dnešní článek nápomocný. Dozvíte se v něm nejen to, co vlastně sebevědomí je, jak ovlivňuje život, ale také to, proč je dobré mít ho dostatek a jak kýženého stavu docílit.
Sebevědomí je pojem, který lze vnímat různě. Někdo si ho spojuje se svými charakterovými vlastnostmi, pro jiného je pouze momentálním stavem a rozpoložením. Tak jako tak - v nízkých hodnotách způsobuje, že se člověk podceňuje, pochybuje o svých kvalitách a necítí se být silnou a zralou osobností. Do života v takovém případě obvykle promlouvá nezdolný pesimismus a stres, který je rozhodně na škodu.
Sebevědomí je důležité
Když se řekne sebevědomí, většina z nás dokáže popsat, co pro něj osobně tento pojem znamená, co obnáší a jak se prolíná do života. Z psychologického hlediska je ale celkové pojetí složitější. Sebevědomí se totiž dotýká spousty povahových rysů a vlastností. Závisí na něm chování, prožívání, postoj k životu. Je tak poměrně úzce spjato s optimismem a pesimismem.
Sebevědomí by se tak dalo definovat jako pojetí vlastní osobnosti, vnímání sebe sama, úzce je s ním spjata důvěra ve své vlastní schopnosti a dovednosti. Pokud si člověk uvědomuje, kým je, pak dokáže pojmenovávat své potřeby, emoce, prožitky a umí vyhledávat cesty vedoucí ke spokojenosti. Sebevědomí určuje, nakolik a jakým způsobem je člověk schopen objektivně zhodnotit své silné a slabé stránky a závěry využít v běžném životě, k dosažení vytyčených cílů. Je tedy zřejmé, že celková problematika sebevědomí je komplexem dílčích postojů v kontextu vnitřního života i v otázkách socializace a všeho souvisejícího.
Příčiny nízkého sebevědomí
Nedostatek zdravého sebevědomí je zakořeněn ve hromadě příčin. Ty se objevují v průběhu života a jsou zakořeněny především ve zkušenostech, jež do života vnesly méně či více intenzivní frustraci ze zklamání, které vede ke vzniku pochybností o sobě samém. Tato zklamání pronikají do života člověka už od dětství. Je tedy jasné, že sebevědomí formuje rodinné zázemí, přátelé, lidé z blízkého i vzdáleného okolí, zkrátka všichni, kdo s daným člověkem jednají.
Sugesce lidí, s nimiž přicházíme do styku, se vědomě i nevědomě vstřebávají do našich myslí, kde se pak proměňují v názory na sebe sama.
Příčinou tak mohou být vysoké nároky okolí, které jste nezvládli, ale i ty nízké, u nichž jste si mohli myslet, že máte na mnohem víc. Absence pochval, vhodných motivací k výkonu, nedostatečná podpora, i to jsou negativa podílející se na omezení rozvoje sebevědomí. Není možné příčiny konkretizovat nebo generalizovat, u každého jsou jiné, stejně jako osobnosti jednotlivců. Uvědomění si všech souvislostí je však prvním krokem k nápravě. Schopnost sebereflexe je pro upevnění vztahu k sobě samému stěžejní.
Jak zvýšit sebevědomí?
Úspěšné zvyšování sebevědomí, to je cíl, po jehož dosáhnutí mnozí lidé touží, ale málokdy vlastně ví, co musí udělat pro to, aby do něj došli. Správně zvolená cesta vycházející z uvědomění si příčin a souvislostí, které se na sebevědomí menší i větší měrou podílely, je pomyslným startem. I tak zde ale uvedeme obecné tipy, jak si sebevědomí zvýšit, aby se život zjednodušil a byl mnohem spokojenější.
odhalte příčinu nízkého sebevědomí a uvědomte si, proč ho chcete zvýšit a posilnit
věnujte se činnostem, které máte rádi, baví vás a cítíte se při nich dobře
udělejte si seznam svých dobrých vlastností a každý den si je připomínejte
stýkejte se často s přáteli, komunikujte, seznamujte se s novými lidmi
věnujte se sobě, svým prožitkům, mluvte o nich, nezatěžujte mysl
vytvořte si harmonogram dne a vymezte si dobu pro práci a dobu pro relaxaci
obklopujte se příjemnými věcmi (oblíbená hudba, barvy, vůně, chutě)
překonejte se a postupně konejte i činnosti, o kterých si primárně myslíte, že na ně nemáte či z nich máte strach (nakonec poznáte, že to není tak hrozné)
odměňujte se
motivujte se
studujte a získávejte informace
nevnímejte fámy a pomluvy, ani je sami nešiřte
naučte se přijímat chválu a nestyďte se
usmívejte se a vyhledávejte příležitosti, při kterých se skutečně pobavíte a srdečně zasmějete
buďte aktivní
cvičte svou vůli a trpělivost
odhalujte pozitiva (i nepříjemný úkol může přinést plno výhod)
nemyslete tak často na to, co si pomyslí okolí, nesrovnávejte nesrovnatelné
vzniklý problém řešte ihned
spoléhejte na sebe, svá rozhodnutí, buďte odpovědní
věřte si, věřte svým schopnostem
zbytečně se nerozčilujte, omezte nervozitu
Příliš nízké sebevědomí trápí spoustu lidí. Naštěstí je možné ho upravit, a to vhodnými návyky, chováním a správnou regulací emočních prožitků. To, že nyní bojujete se sebepodceňováním a komplexy méněcennosti, neznamená, že to tak bude napořád. Stačí se jen rozhodnout a začít na požadované změně pracovat. Výsledky se určitě dostaví!
Když si nepomůžeme sami, poradí se zvýšením sebevědomí odborník
S nízkým sebevědomím se člověk nerodí a ani k němu není na celý život odkázán. Léky nebo kouzla na něj neplatí, avšak práce na sobě je trvalým a efektivním způsobem, jak sebevědomí zdravě navýšit. Nevíte-li si ale sami rady, kde začít, jak si zvýšit sebevědomí, vám mohou poradit odborníci.