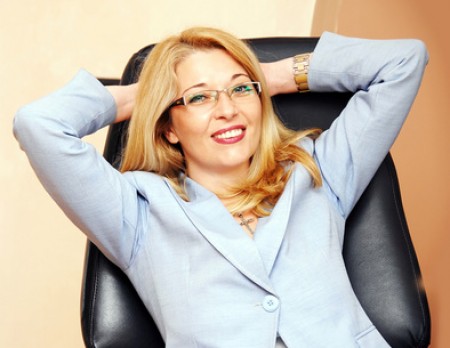 Jak si zvýšit sebevědomí?
Přehnaně vysoké sebevědomí může být v životě někdy překážkou, spíš než přílišně sebevědomému jedinci však život znepříjemňuje jeho okolí. U lidí, kteří mají sebevědomí málo, je to přesně naopak. Nedůvěra v sebe samého může působit celoživotní komplikace v osobním životě i v práci. Jak si zvýšit sebevědomí? Odpověď není jednoduchá, následující řádky se přesto pokusí poskytnout rady, jak nízké sebevědomí porazit.
Co je to zdravé sebevědomí?
V podstatě každý si může pod tímto pojmem představit něco trochu jiného. Zdravé sebevědomí je vědomí vlastní hodnoty, schopnost připustit si své nedostatky, ale i přednosti, a umění prosazovat se zdravým způsobem. Zdravě sebevědomý člověk se přehnaně neobává nezdarů, ale dokáže se nad nimi povznést.
Sebevědomí člověka a vztah k sobě samému se buduje celý život, zásadní vliv má však období dětství a dospívání. Právě chyby ve výchově nebo negativní zkušenosti z dětských let mohou vyústit v nízké sebevědomí dospělého člověka. Rány z období dětství a dospívání, kdy bývá člověk nejzranitelnější, se hojí dlouho, naštěstí existuje mnoho cest, jak získat sebevědomí i v dospělosti.
První krok, jak získat sebevědomí – uvědomění
Pokud jste si své nízké sebevědomí uvědomili, máte první a nejdůležitější krok za sebou. Mnoho lidí si celý svůj život nepřipustí, že je s jejich sebevědomím něco v nepořádku. V uvědomění nám nejvíce mohou pomoci naši nejbližší a jsou to opět oni, kteří nám na cestě za zdravým sebevědomím jsou největší oporou. Jeho získání totiž vyžaduje neustálou práci a snahu.
Tip redakce: Mgr. Janka Uríková dokázala díky změně myšlení a získání sebevědomí zhubnout o více než 60 kg. Chcete vědět, jak to dokázala? Podělí se s vámi v online kurzu Sebevědomí. 
Jak získat sebevědomí? Chce to neustálou práci na sobě
V cestě za získáním zdravého sebevědomí vám může pomoci dodržování následujících rad. Pravděpodobně to nepůjde zrovna lehce a čeká vás také pár nezdarů, ale o tom právě zdravé sebevědomí je – naučit se přijmout i neúspěchy a jít dál. 
Nesrovnávat se. Pochopte, že každý člověk je jiný a každému jde něco jiného. Nechtějte vypadat jako modelky z časopisů a nesmutněte, že nejste tak oblíbení jako váš kolega. Zkuste najít, v čem jste dobří, a to se snažte rozvíjet.
Soustřeďte se na úspěchy a chvalte se. Často sami sobě vyčítáme své chyby a užíráme se tím, co se nám nepovedlo. Zkuste se místo výčitek zaměřit na pochvaly a uvědomte si, co se vám podařilo. Můžete se klidně odměnit i něčím, co máte rádi, ať už je to dobrá káva nebo výlet na kole.
Naučte se říkat NE. Nebojte se, že zraníte city druhých, na vašem nesouhlasu není nic špatného. Říct "ne" někdy dělá problém i lidem, kteří na tom se sebevědomím nejsou až tak špatně, nevyčítejte si proto, když vám odmítání a vyjadřování nesouhlasu nepůjde hned. Je důležité si ale hned na začátku vaší cesty za sebevědomím uvědomit, že máte právo nesouhlasit a projevovat to.
Mějte zdravý přístup ke kritice ostatních. Pro lidi s nízkým sebevědomím je někdy kritika ostatních těžko snesitelná, mají pocit, že jakékoliv výtky je sráží k zemi. Zkuste přijímat kritizování ostatních bez emocí. Uvědomte si, proč vám něco vytýkají, jaké mají argumenty a srovnejte to s vaším pohledem na věc. Pokud dospějete k závěru, že je kritika oprávněná, podnikněte v příslušné věci kroky. Pokud se vám kritika zdá nepodložená, nechte to plavat nebo si s dotyčným o tom promluvte.
Učte se nové věci. Chtěli jste se vždy naučit hrát na kytaru, ale nebyl čas? Měli jste odjakživa chuť vyzkoušet vodní lyže, ale nesebrali jste odvahu? Teď je čas se do vašich starých snů a nápadů pustit po hlavě. Zaplaťte si kurz vaření nebo se zapojte do klubu cyklistů, nebuďte zavření doma a možná budete překvapení, co všechno ve vás dřímá.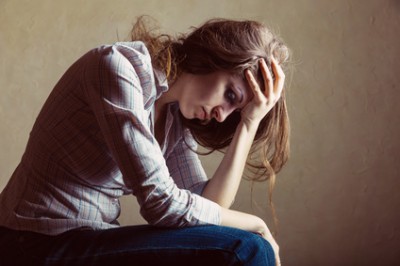 Naučte se přijmout i neúspěchy a jít dál.
Na cestě za sebevědomím nemusíte jít sami!
Máte pocit, že nízké sebevědomí sami neporazíte? Zkoušeli jste se řídit všemi pravidly a stále ten pravý způsob, jak si zvýšit sebevědomí, nenacházíte? Ještě to nevzdávejte, existuje mnoho způsobů, jak na cestě za zdravým sebevědomím nebýt sami.
Knihy a zkušenosti ostatních: Na začátku vaší cesty vám mohou pomoci knihy plné rad, jak si zvýšit sebevědomí. Načerpáte v nich inspiraci a zjistíte, které konkrétní kroky můžete podniknout. Zvýšit vaši motivaci mohou i zkušenosti ostatních, kteří podobnou cestu prošli před vámi. Na internetu je dostupná spousta strhujících výpovědí a videí, kde najdete svědectví lidí, kteří své nízké sebevědomí porazili a zjistíte, jak získat sebevědomí v konkrétních krocích.
Odborná pomoc: Máte-li pocit, že přes všechnu snahu své sebevědomí zvýšit nedokážete, cennou oporou vám může být psychoterapeut či osobní kouč. Bude vám naslouchat a doporučí vám, co přesně ve vaši situaci podniknout.
Skupinový kurz: V hledání cesty, jak si zvýšit sebevědomí, vám mohou pomoci i skupinové kurzy. Podpora ostatních, kteří se potýkají s podobnými problémy může být přesně to, co ve vaší situaci potřebujete. Navíc budete moci snáze reflektovat své pokroky a svou radost sdílet s ostatními.
Online kurzy sebevědomí: Nemáte-li příliš času nebo nechcete do svého hledání investovat vysoké částky, můžete využít online kurzů, které se na to, jak získat sebevědomí, zaměřují. Jsou šité na míru přímo vám, můžete je sledovat v pohodlí domova a nezaplatíte za ně tolik jako za sezení s terapeutem.
Osvědčené e-kurzy vám může nabídnout MUDr. Uríková
Pokud se vám zalíbila právě poslední možnost a chtěli byste si vyzkoušet kvalitní online kurzy, určitě vás osloví nabídka MUDr. Petry Uríkové. Pro své klienty ve spolupráci se svou sestrou připravila hned dva - Sebevědomí a Ako som našla sama seba. Neváhejte se proto z pohodlí domova vydat na cestu za zvýšením sebevědomí.