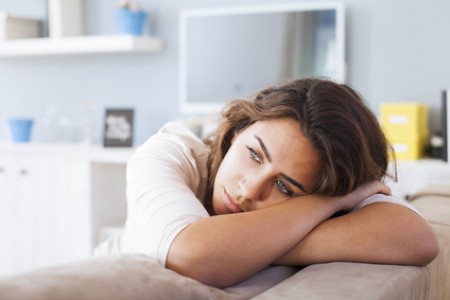 Jak se vyrovnat s rozchodem?
Rozchod, a tedy konec jedné životní etapy, není nic příjemného ani pro jednu stranu. Jak se vyrovnat s rozchodem a začít znovu žít? Nechápejte konec vztahu jako konec všeho dobrého ve vašem životě. Naopak – udělejte z konce jedné etapy začátek něčeho mnohem lepšího. Najděte ztracenou rovnováhu, naučte se mít rádi sami sebe a být spokojení se svým životem. Pak je více než pravděpodobné, že se ve vašem životě objeví někdo, s kým budete ještě šťastnější. 
Porozchodová rehabilitace je základ
Ať už váš vztah skončí jakkoliv, naprosto nezbytná je porozchodová rehabilitace. Zejména nehezký konec vztahu obvykle dost výrazně pocuchá člověku sebevědomí. Můžete se cítit ponížení, zhrzení či doslova zašlapaní do země. Není neobvyklé, že vás bývalý partner při rozchodu obviní a vyčte vám vše možné i nemožné. Je tak dost pravděpodobné, že se po rozchodu cítíte nejhůř jak můžete a vůbec si nevěříte. Bojíte se budoucnosti, dalších partnerů a vztahů, které mohou dopadnout stejně špatně. 
Udělejte z nepříjemného konce ten správný začátek
Jak se vyrovnat s rozchodem nebo rozvodem? Nejdřív ze všeho se zkuste zbavit pocitu, že váš život skončil. Konec vztahu bývá nepochybně nepříjemným koncem jedné etapy, ale život pokračuje. Dokonce je rozchod novou příležitostí a novým začátkem dalšího životního období. 
Začněte tedy rozchod brát jako nový start a jako příležitost. Umožňuje vám totiž nalézt, a to mnohdy i po letech, opět sebe sama. Najednou máte možnost uvědomit si, kým jste a co nyní doopravdy chcete. Podmínkou pro spokojené vykročení do nového životního období je také zbavení se starých křivd spojených s předchozím partnerem. Přichází totiž nová etapa, kterou máte ve svých rukách a záleží jen na vás, jaká bude. 
Osobní koučka Marta Němečková vám poradí, jak začít znovu žít plnohodnotný život i po těžkém rozchodu. Objednejte se na brnokoucink.cz
Naučte se být sami se sebou
Po rozchodu si budete také muset zvyknout na novou situaci, kterou je samota. Rozhodně ji neberte jako něco špatného. Není to nic, za co byste se měli stydět, obviňovat nebo se cítit poníženě či méněcenně oproti těm, kteří jsou ve vztahu. Samota neznamená opuštěnost. Přestaňte se jí proto bát, a naopak ji vnímejte jako důležitou. Po rozchodu byste totiž měli být nějakou chvíli opravdu sami, nesnažit se za každou cenu najít nového partnera a spíše se naučit být spokojení sami se sebou. Pomůže vám to stát se vyrovnaným člověkem, který je připravený na nový vztah. Jedině pokud se naučíte být sami šťastní, můžete být šťastní i s někým jiným. 
Vrhat se do nového vztahu nemá smysl
Leckdo má potřebu se po skončení jednoho vztahu co nejdříve vrhnout do dalšího. Je to však o nejhorší, co může udělat. A to jak pro sebe, tak i pro nového partnera, který vám má posloužit jako "náplast na bolest". Nový vztah však nikdy nemůže vyřešit vaše trápení spojené s tím bývalým. 
Pokud jste se ještě neuzdravili z ukončeného vztahu, nevyrovnali jste se s ním a nenašli zpět ztracenou rovnováhu, nemůžete počítat ani s tím, že navážete zdravý a spokojený vztah nový. Pod vlivem negativního smýšlení o sobě, partnerech i o celém životě si ale rozhodně nemůžete najít toho pravého a hodnotného partnera. Utrápení jedinci si najdou buď podobně smýšlejícího člověka, nebo naopak mučitele, který bude zneužívat svou nadřazenost a možnost dál deptat někoho, kdo mu to ve své těžké situaci umožní a nechá ho léčit na sobě jeho mindráky.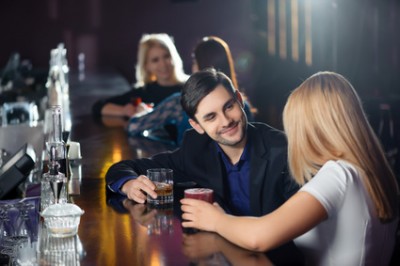 Nesnažte se po rozchodu za každou cenu najít nového partnera.
Vyvarujte se vztahu vybudovaného na pocitu závislosti
Do nového vztahu krátce po rozchodu lidé často vstupují s tím, že se bojí samoty a nového partnera potřebují. Hnacím motorem je strach, že si sami nic nezařídí nebo že z finančních důvodů nezvládnou být sami, nebude jim samotným dobře, nebudou mít pocit jistoty, kterou jim dává právě partner. V tuto chvíli ale vytváří vztah závislosti, který je předurčen k tomu, aby nedopadl dobře. Na takovýchto základech se totiž nedá vybudovat kvalitní, zdravý a dlouhodobý vztah. Pokud budujete vztah na závislosti, neustále se druhému přizpůsobujete a ustupujete mu. Máte totiž pocit, že je lepší být alespoň s někým, než být sami. Dokud ale nebudete spokojení sami se sebou, budete závislí na druhých, ale rozhodně ne šťastní. 
Po rozchodu tedy zkuste zůstat chvíli bez dalšího vztahu a naučte se být sami se sebou. Vyrovnejte se v klidu s bývalým vztahem i rozchodem, urovnejte své myšlení, pohledy na sebe i na druhé pohlaví, na svět a na své možnosti. Buďte nezávislí na ostatních. Je to dobrý krok k tomu, aby váš další vztah neskončil fiaskem. 
Stejné chyby, stejné nepovedené vztahy
Pokud se s minulostí a také sami se sebou nevyrovnáte, pravděpodobně se budete stále vrhat do podobných vztahů, které nebudou končit dobře. Možná to znáte. Máte za sebou mnoho téměř identických nevyhovujících a nikam nevedoucích vztahů nebo období osamělosti. A trápí vás pocit, že přitahujete pouze špatné protějšky. Problém je skutečně ve vás, ale lze to změnit. Dost možná vám chybí zdravé sebevědomí a máte pocit, že jednoduše nejste dost dobří pro kvalitní vztah. Nebo si myslíte, že partnerů je nedostatek a všichni, kteří za něco stojí, už jsou zadaní. Zároveň vás trápí osamělost, cítíte se, jako by vám ujel vlak a zoufale doufáte, že vás tohoto pocitu zbaví nový partner, který bude určitě lepší, než ti předchozí. Vaše podvědomí vás ale neustále, proti vaší vůli a přes veškerou snahu o změnu, vhání do stále stejných vztahů. 
Cestou, jak tohle napravit, je změnit způsob myšlení a smýšlení o sobě, své hodnotě a hodnotách, které hledáte u partnera. Musíte také uzdravit své sebevědomí. Jedině tak opravíte myšlenkové vzorce, které řídí vaše chování a vedou vás do stejných situací. 
Mějte rádi hlavně sami sebe
Častým porozchodovým problémem je nedostatek lásky, který se snažíte kompenzovat právě nalezením nového partnera. Jednoduše nemáte dostatečně rádi sami sebe a potřebujete někoho, kdo vám lásku nabídne. Dokud ale nebudete vyrovnaní a spokojení sami se sebou, dokud se nebudete mít sami rádi, nemůžete lásku a štěstí najít ani nikde jinde. 
Nesmíte totiž partnera brát jako něco, co nutně pro spokojenost potřebujete. Zase byste tak budovali vztah závislosti na někom, a to by byla "cesta do pekel". Po rozchodu se tedy hlavně naučte být šťastní sami, což je klíčové pro navázání nového kvalitního vztahu. Takového, ve kterém budete spokojení, zároveň se budete cítit svobodně a stejnou svobodu necháte také partnerovi. Bude to vztah založený na vzájemné úctě, důvěře a lásce. 
Díky koučinku zjistíte, jak se vyrovnat s rozchodem a začít spokojený vztah
Vyrovnat se s rozchodem, přijmout konec vztahu, spravit si sebevědomí a naučit se být spokojený sám se sebou, abyste byli připraveni na nový vztah, nemusí být zrovna snadné. Avšak vaše štěstí máte v rukou jen vy sami a je jen na vás, jaký život si uděláte. S pomocí osobního kouče to určitě zvládnete. 
Díky koučinku se vám podaří se s rozchodem lépe vyrovnat. Zároveň vás osobní kouč naučí, jak z této jedné z nejnáročnějších situací v životě vytěžit maximum pozitivního pro svůj nový začátek. Naleznete tak ztracenou rovnováhu a zbavíte se starých křivd i závislosti na bývalém partnerovi, které vás brzdí a svazují. Odbouráte negativní emoční nastavení a objevíte nečekaný potenciál, který je ukrytý ve vaší současné samotě. Díky koučinku se jej naučíte maximálně využít pro nastolení svého dobrého pocitu, ale také pro váš nový budoucí vztah. Budete mít zase život pevně ve svých rukou, zažijete klid, vyrovnanost a životní pohodu. Koučink vám také pomůže najít si nový, zdravý a úspěšný vztah, ve kterém budete šťastní.