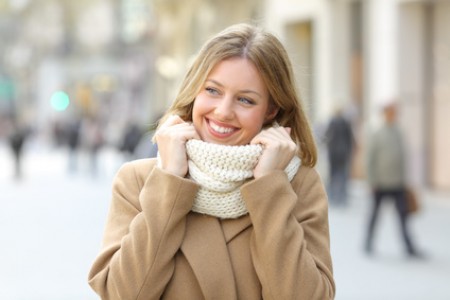 Jak najít vnitřní klid a životní rovnováhu?
Spousta lidí v moderní době hledá štěstí v budování kariéry, hromadění majetku nebo změně prostředí, ve kterém se cítí nespokojení. Na každém kroku je nám napovídáno, že svou životní rovnováhu a vnitřní klid nalezneme ve stravě/partnerství/wellness centru/jiném receptu na instantní štěstí. Zapomínáme ale na to, že cítit se šťastně, spokojeně a nabití energií můžeme i bez neustálého plnění vysokých cílů a pomoci druhých. Jak tedy najít vnitřní klid a získat zdravé sebevědomí pro smysluplný a šťastný život?
Určitě už vás potkalo období, kdy jste se cítili slabí, vyčerpaní, bez energie a radosti ze života. A možná vás tyto pocity a stavy provází právě teď. Věřte, že necítit se v určitých fázích života nebo po nepříjemných zkušenostech a zážitcích dobře, je úplně normální. Každý má právo na nějaké ty zdánlivě beznadějné chvilky. A také je na každém z nás rozhodnutí, zda s tím chceme něco udělat, nebo ne. Naši životní rovnováhu a vnitřní klid za nás nikdo druhý nenajde. Sílu změnit svůj život a vnímání světa má v sobě každý, bez ohledu na trápení, které právě prožívá. Stačí ji jen najít.
Vaše pocity nelžou, zaposlouchejte se
Intuice a pocity jsou našimi věrnými celoživotními rádci, kteří na rozdíl od spousty lidí sledují pouze naše zájmy. Přicházejí na pomoc ve chvílích, kdy logika a fakta na správná rozhodnutí nestačí a kdy pro samý strach ze selhání nestíháme vnímat, že se náš život pozvolna a nenápadně směruje jinam, než bychom chtěli.
Životní rovnováha je o zapojení obou mozkových hemisfér, tedy jak racionality a kontroly nad sebou samým, tak i na poslouchání vlastních pocitů a intuice, které sice nepřináší jistotu a jasné argumenty, ale za to nám ukazují cestu ke skutečnému štěstí a vnitřnímu klidu.
Tip redakce: Akreditovaná osobní koučka Marta Němečková se už více než 20 let zabývá individuálním poradenstvím v oblasti osobního rozvoje a životní rovnováhy. Pomůže i vám!
Chybujte. Bez výčitek…
Žijete v neustálém strachu z vlastních chyb, selhání a také z toho, že vás okolí za chyby bude odsuzovat? Kladete si tím zbytečné překážky. Strach z chyb nás může ochromit natolik, že se do plnění svých snů a cílů raději ani nepustíme, než abychom na cestě za nimi několikrát spadli a způsobili si oděrek. I malé děti ví, že každý oděrek se dříve či později zacelí a nikdo si na něj za chvíli ani nevzpomene. A s naším strachem ze selhání je to podobné. Chyby ale existují pouze v naší hlavě. Ve skutečnosti jde o rozhodnutí, na základě kterých došlo k překvapivému výsledku. A na začátku stála naše svobodná volba.
Zkuste se zamyslet nad vaší poslední "chybou". Můžete si být jistí, kdybyste se rozhodli jinak, že by výsledek tentokrát odpovídal vaší představě? Uvědomit si tento paradox je také jedním z krůčků k tomu, jak najít vnitřní klid.
Štěstí je i o stanovení životních priorit
Není žádným prohřeškem, že chcete mít hodně peněz, úspěch a vysoké postavení. Nic z toho by ale nemělo být vaším hlavním životním "motorem". Štěstí je stav mysli, nikoli bankovního konta. Není závislé na počtu lidí, kteří k vám vzhlížejí, ani na výši stupínku, na kterém se nacházíte ve své kariéře. Dlouhodobého životního štěstí nedosáhnete ani počtem překonaných překážek. Opravdu šťastní budete tehdy, když svých cílů budete dosahovat způsobem, který vás bude naplňovat. Zkuste být k sobě upřímní. Baví vás práce, kterou děláte? Jste spokojení ve vztahu, který prožíváte? Máte radost z prožitého dne a těšíte se na další? Pak je pravděpodobné, že jste šťastní lidé. Pokud na jedinou otázku odpovíte ne, je na čase to změnit nebo pro začátek zkusit začít hledat jinou cestu.   
Váš život – vaše rozhodnutí
Spoléhat se na rozhodnutí druhých a přenechávat tak zodpovědnost na nich, je sice jednodušší, ale jste to stále jen vy, kdo ponese následky cizí volby nebo rady. Není na škodu se poradit s kamarádem/rodičem/odborníkem, ale finální rozhodnutí by vždy mělo být jen a jen vaše. Jen vy víte nejlépe, kam chcete směřovat a co je pro vás a vaše svědomí nejlepší.
Vnitřní klid vám nikdo jiný nenajde, ale může vám ukázat směr
Hledání životní rovnováhy a vnitřního klidu může být běh na dlouhou trať, zvláště nacházíte-li se ve složité životní situaci nebo v období, kdy se necítíte dobře. Pomoci vám v takovém případě může osobní kouč, který pomůže najít ztracené sebevědomí a odbourat překážky, které vám brání posunout se v životě dále ke svému štěstí.