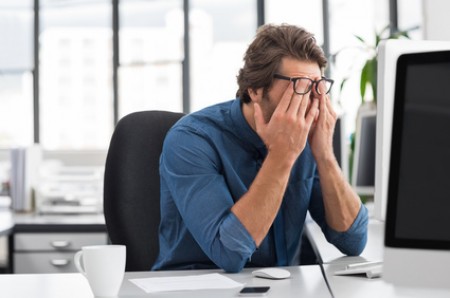 Špatně placená práce, nesnesitelný šéf, nevyhovující pracovní podmínky nebo kolektiv, se kterým nemůžete nalézt společnou řeč? Je vám něco z toho povědomé? Pak se pravděpodobně také potýkáte se stresem, nervozitou a podrážděním, které vás doprovázejí každý všední den. Nikdy není pozdě to změnit! Jak si najít práci, která nebude nutným zlem, ale naopak smysluplným posláním?
Dobrá práce, která nám přináší pocit naplnění, je jedním z nejdůležitějších faktorů ovlivňujících štěstí, spokojenost i zdraví. Přece jen v práci trávíme podstatnou část života a neměla by tedy být pouze "nutným zlem", které MUSÍME vydržet, abychom zabezpečili sebe a své blízké. Mnoho psychických i fyzických problémů, se kterými se dnešní společnost potýká, pramení právě z nevyhovující práce, která do našeho života přináší nadměrný stres a vyčerpání. Přitom změna zaměstnání nepředstavuje při nízké nezaměstnanosti žádné významné riziko. Větším problémem jsou bloky, které v sobě máme a které nás brzdí v hledání nové, lepší práce, do níž se budeme dokonce těšit!
"Vyberte si práci, která vás bude bavit, a ani jeden den svého života nebudete muset pracovat!"                          
Konfucius
PRÁCE = NUTNÉ ZLO?
Slovo PRÁCE pro mnoho lidí představuje soubor nepříjemných a nevyhnutelných činností, které musíme vykonat, abychom "přežili". PRÁCI nemáme rádi, ale bez ní je to ještě horší. Je to nutné zlo, které musíme jako oběti systému protrpět a na něž si od plic zanadáváme s přáteli u piva. V PRÁCI MUSÍME být, i když ji nesnášíme. Máme pro vás ale dobrou zprávu. Nic z toho skutečně NEMUSÍME! Je naším rozhodnutím, zda budeme chodit do zaměstnání a dostávat za PRÁCI peníze na živobytí a naše potřeby. A chceme-li se mít dobře, je třeba za to také převzít plnou odpovědnost, se kterou souvisí i hledání takové PRÁCE, ve které nalezneme to, co uspokojí naše potřeby seberealizace, zabezpečení a smyslu každodenní činnosti.
Nejčastější příčinou nespokojenosti v práci jsou:
špatné vztahy na pracovišti mezi kolegy nebo ve vztahu k nadřízeným
nedostatečné finanční ohodnocení
nevyhovující podmínky k práci a zázemí na pracovišti
dlouhodobé setrvání u rutinní činnosti
nemožnost kariérního postupu
směnný provoz
nevhodně vybrané zaměření
Všude je to stejné…
…aneb nejčastější argument lidí nespokojených ve své současné práci. Všude jsou lidé, se kterými je těžké vyjít, šéfové, kteří nakládají na zaměstnance více, než zvládnou a tak dále. Jenomže ostatní lidé nejsou zodpovědní za vaši profesní nespokojenost. Jste to jen vy sami. Přistupujete-li k sobě a k práci všude stejně, bude i atmosféra a výsledek stejný. Pozitivní změny nemají za úkol ti ostatní. Můžete na nich pracovat vy sami každý den, třeba po malých krůčcích a těšit se z dílčích úspěchů, které se vám podařily, i když se zdály na počátku nemožné.   
Zkusme se však na PRÁCI podívat z jiného úhlu:
Svou každodenní PRACÍ přináším hodnoty, které jsou prospěšné pro mne, mé okolí a celou společnost.
V PRÁCI mohu uplatnit své zkušenosti nebo poznatky z dlouholetého studia.
PRÁCE mi pomáhá růst, zlepšovat se v různých činnostech a poznávat nové lidi.
Sebevyjádření, rozvoj kreativity a sociálních dovedností je také nedílnou součástí každé PRÁCE v jakémkoli oboru.
Když mi moje současná PRÁCE nevyhovuje, mohu si kdykoli najít jinou, ve které se budu mít lépe.
Pro mnoho lidí je to až nepředstavitelné, ale v práci je skutečně možné nalézt uplatnění svého talentu, ať už jde o kreativní činnost, umění komunikace s lidmi nebo třeba řemeslné práce. Najdete-li to, v čem jste opravdu dobří, dříve či později se dostaví ocenění a uspokojení z dobře vykonané práce, která je prospěšná pro společnost i vás samotné.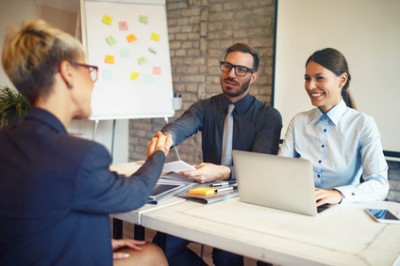 Přemýšlíte o změně zaměstnání, ale nevíte, jak na to?
Jste-li dlouhodobě nespokojení se svou prací a chcete změnu, je nejvhodnější čas s tím něco udělat PRÁVĚ TEĎ. Ne každý ale ví, jak najít vhodnou práci, jak si domluvit vyhovující podmínky nebo jaké kroky podniknout pro to, aby se situace s nespokojeností v práci neopakovala. Řešením je profesní koučink, který vás může nasměrovat ke šťastnějšímu a spokojenějšímu životu. Pod odborným vedením můžete objevit skrytý potenciál, rozvinout svůj talent a odbourat překážky, které vám brání prožívat radost z každého pracovního dne.