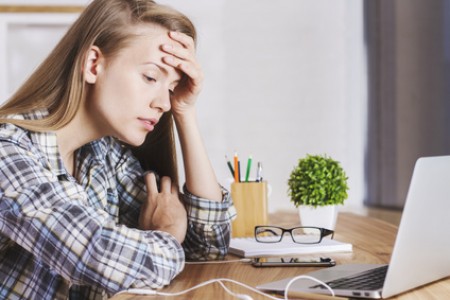 Jak se zbavit stresu? Začněte změnou myšlení
Žijeme v době, kdy je stres takřka všudypřítomný. Pokud netrápí zrovna nás, potýká se s ním někdo v našem okolí. Stres je zkrátka součástí každodenního života. Stresuje nás zaměstnání, škola i například situace v rodině. Opravdu je ale stres způsoben tím, v jaké době žijeme? Jsou jeho příčiny v situacích kolem nás? Odpověď zní NE. Stres nám nezpůsobuje okolí, ale naše myšlení. Jak se tedy se stresem vypořádat? Bude potřeba začít uvažovat jinak a odstranit ze svého myšlení negace. Není to snadné, ale rozhodně ani nemožné. 
Stres má víc podob, může být i prospěšný
Stres nemusíme nutně chápat jako něco negativního. Jde o normální a přirozenou reakci těla na nečekanou zátěž. Existuje takzvaný pozitivní stres, eustres, který se dostavuje při pozitivních změnách a událostech v životě. Takový stres je prospěšný a stimuluje organismus. Dalo by se říct, že nás motivuje k lepším výkonům. 
Opakem tohoto nápomocného stresu je negativní stres, distres. Můžeme si ho představit jako nadměrnou zátěž, kvůli které trpí psychika, ale také tělo. Stres stojí i za většinou civilizačních chorob a v krajních případech může vést dokonce k smrti. 
Příznaky stresu – nervozita, napětí i únava
Stres je v podstatě všudypřítomný a pravidelně se s ním potýká mnoho z nás. Asi každý člověk alespoň někdy zažil stres. Jaké mohou být jeho příznaky? Nejčastěji se projevuje nervozitou, podrážděností a vnitřním napětím. Někdy se zase může objevovat únava, letargie a ztráta zájmu o cokoliv. Častým příznakem stresu je také smutek. Při stresu nás většinou trápí i nespavost. Doprovodnými projevy jsou pocit vyhoření, ztráta sebedůvěry a sebeúcty. 
Příčiny stresu nejsou kolem, ale uvnitř nás
Co vlastně způsobuje, že prožíváme stres? Nejspíš byste odpověděli, že třeba práce, povinnosti či nepříjemné situace. Avšak není tomu tak, příčinou stresu jsme my sami. Respektive to, jak události či situace vnímáme, jak k nim přistupujeme a jak je řešíme. Nic kolem nás tedy za stres ve skutečnosti nemůže, je to jen o nás a o tom, že dění ve svém okolí vnímáme jako negativní, přistupujeme k situacím se strachem, nejistotou, pochybnostmi, obavami a tak podobně. Proti stresu bychom se bránili, kdybychom všechny tyto události a situace řešili pozitivně a progresivně. Často to ale neumíme. 
Stres způsobuje negativní myšlení a neochota hledat řešení
Velmi často stres prožíváme ve chvílích, kdy se vše vyvíjí jinak, než jsme si představovali a než bychom chtěli. V tu chvíli si v sobě začneme vytvářet negace, odpor, strach, bezmoc a mnoho dalších podobných pocitů, které odstartují stres. Jednoduše řečeno, stres je způsoben tím, že jsme neschopní nebo neochotní řešit situaci pozitivně, vidět další možnosti a způsoby, jak si s nastalou situací poradit. Místo toho si v hlavě vytváříme představu, že to nejde a je to nemožné. To je celý problém stresu. 
Za stresem stojí také nízké sebevědomí
Další příčinou stresu může být nízké sebevědomí. Člověk s takovým nezdravým sebevědomím má strach z budoucnosti, cítí se nedůležitý a přehlížený, pokládá se za nezajímavého a nevěří si. Lidé s nízkým sebevědomím se také obtížně rozhodují a za svými názory si nestojí, obávají se svého selhání a případné chyby si vyčítají nebo se za ně stydí. Cítí se bezmocní, neustále se někomu přizpůsobují a uhýbají mu, nechají se snadno manipulovat a také využívat. Ostatní lidé si člověka, kterého sráží nízké sebevědomí, neváží, ponižují ho nebo je pro ně terčem posměchu. 
Všechny tyto projevy nízkého sebevědomí jedou ruku v ruce s příznaky stresu a jsou velmi podobné. Člověk s nízkým sebevědomím stresu snadněji podlehne. Naopak lidé se zdravým sebevědomím si v nepříjemných situacích umí poradit tak, aby je vyřešili a vyšli z nich v klidu, spokojenosti, bez stresu a pocitů bezmoci či vyčerpání. 
Jak se zbavit stresu?
Nyní už víme, jak stres vzniká a co za něj může. Jak se s ním ale vypořádat? Mnozí lidé myslí, že stres pomine, jakmile se situace uklidní a všechny stresující události pominou. Jenže k tomu v podstatě nikdy nedojde a v našem okolí je neustále přítomno něco, co nás může stresovat. Navíc příčinou stresu přece nejsou samy události nebo lidé, kteří se k nám nějak chovají. 
Tak jako si stres sami způsobujeme, máme také sami schopnost proti stresu zakročit. Situace kolem sebe ani chování ostatních lidí v rukou nemáme a nemůžeme je ovlivnit. Jediné, co můžeme změnit, je způsob, jakým k sobě, k lidem i k událostem budeme přistupovat, jak je budeme vnímat a jak je budeme řešit. Jakmile se naučíme myslet pozitivně a hledat řešení našich problémů, jsme na správné cestě. Je to totiž jediný způsob, jak se zbavit stresu.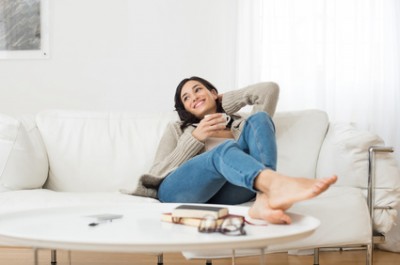 Proti stresu pomůže jedině změna způsobu myšlení.
Pomůže jedině změna způsobu myšlení
Je tedy jasné, že pokud se chceme zbavit stresu, bude nezbytně nutné změnit svůj způsob myšlení a zapracovat na svém sebevědomí. Tohle je velmi důležité si uvědomit. Když se naučíme, jak na to, jak trvale a efektivně ovládat své myšlení a nepodléhat negativním pocitům, kterými si způsobujeme stres, máme vyhráno. Nikdo nám totiž tuto schopnost nemůže vzít a budeme ji mít u sebe vždy, když ji budeme potřebovat. Získáme tak klid, svobodu a nezávislost na tom, co se děje a koho potkáme. Ať se bude dít cokoliv, my víme, že si vždy dokážeme dobře a v klidu poradit. 
Profesionální kouč vás naučí, jak se zbavit stresu – účinně a natrvalo
Změna myšlení, která vede k úspěšnému boji proti stresu, nemusí být pro mnoho lidí vůbec snadná. A i když se o ni pokouší, jeví se jim jako nemožná. Naštěstí je tu osobní kouč, který ví jak na to a může pomoci každému, kdo se chce naučit, jak se zbavit stresu. 
Díky koučinku se naučíte dívat se na sebe i na svět kolem sebe jinýma očima. Přestanete se bát řešit věci, které je třeba vyřešit, a zjistíte, jak se s nimi vypořádat efektivně. Nebudete se bát negativního výsledku ani osobního selhání. Zvýšíte také své sebevědomí, to znamená, že nejdřív zjistíte a pak odstraníte příčiny, které vám ho srážely. S pomocí osobního kouče se naučíte hledat východiska i ze zdánlivě bezvýchodných situací. Díky tomu odbouráte ze svého života problémy a trápení. Budete tak v podstatě umět ovládat svůj mozek a naučíte jej pracovat ve váš prospěch, abyste úspěšně bojovali proti stresu nebo abyste se mu úplně vyhnuli. S odbornou pomocí kouče tak dosáhnete životní rovnováhy a získáte kontrolu nad svými pocity. Pocítíte úlevu, radost ze života a vědomí, že si dokážete poradit i v náročných situacích. 
Chcete se naučit účinný způsob, jak se zbavit stresu? Obraťte se na profesionálního kouče a získejte díky němu schopnost zatočit se stresem kdykoliv a za všech okolností.