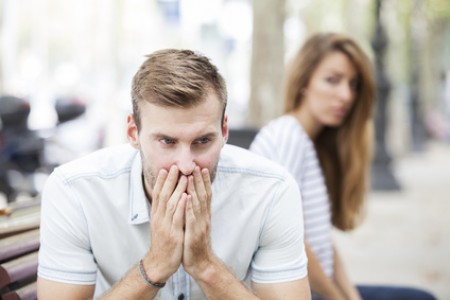 Jak se správně rozejít?
Konec vztahu a rozchod s partnerem nebývá nic příjemného ani pro jednu stranu. Rozchody bolí, jsou nepříjemné, ve vypjatějších případech často dokáží zničit i všechny hezké vzpomínky na vztah. Jak v klidu zvládnout rozchod a na co se připravit, pokud se rozhodnete ukončit vztah s partnerem? A pokud jste vy tím, kdo vztah neukončuje, jak se s rozchodem vyrovnat? Důležité je nebýt na partnerovi závislí a nesnažit se jej u sebe udržet za každou cenu. Myslete na svou hrdost a neponižujte se. 
Při rozchodu se násobí negativní vlastnosti
Jakmile se člověk rozchází s partnerem, musí se připravit na jeho negativní reakce. Dají se předvídat podle předchozího chování partnera, zpravidla podle toho negativního, které vás k rozchodu vedlo. Právě to se totiž po oznámení rozchodu obvykle znásobí. Pokud si tedy toto chování uvědomujete, můžete velmi dobře odhadnout, jak asi rozchod bude probíhat. Zároveň vám to umožní se na celou situaci připravit a předejít neblahým důsledkům. Můžete díky tomu zvládnout rozchod co nejlépe, tak, aby byl pro vás pro oba co nejméně bolestivý. 
Dávejte pozor na chování, které se vám nelíbí
Už v průběhu vztahu se objevují jisté příznaky, které posléze vedou k rozchodu. Avšak zamilovaný člověk je nevidí, přehlíží je, anebo chlácholí sám sebe, že takové partnerovo chování časem přejde nebo že nejde o nic vážného. 
Takové chvíle, kdy vámi projede pocit nelibosti z chování protějšku, můžeme přirovnat k tomu, jako by vás trkla koza. Člověk se zarazí, cítí, že se mu chování druhého nelíbí. Právě takové "trky" nás upozorňují, že něco není v pořádku. Měli bychom je dobře vnímat a uvědomovat si je, protože jsou v podstatě varovnými signály. Je totiž víc než pravděpodobné, že partnerovo chování vůči ostatním, které se nám nelíbí, se jednou může obrátit i proti nám. A obzvláště v případě rozchodu. 
Problémem bývá nízká vztahová inteligence
Pokud se s takovým člověkem rozhodnete rozejít, můžete čekat, že se jeho chování ještě zhorší. "Zhrzený" partner, který je opouštěný a jeho protějšek se s ním rozchází, se většinou přestává o cokoliv snažit a začíná chránit sám sebe. Stává se to hlavně v případech, kdy má člověk nižší vztahovou inteligenci a ve vypjaté chvíli zkrátka začne myslet jen na sebe. Nejedná se bohužel o nic výjimečného a spousta lidí už při rozchodech takové jednání zažila. 
Nízké sebevědomí vztahům také neprospívá
Doslova zabijákem vztahů a častým problémem při rozchodech je nízké sebevědomí. Člověku totiž velí ubližovat ostatním a dokazovat si tak, že je lepší. Nemusí jít nutně o ublížení fyzické. Nízké a pošramocené sebevědomí se může projevovat také nadřazeností a děláním "širokých ramen", shazováním druhých i hlučností. Všemi těmito projevy lidé zastírají svůj strach a nedostatečné sebevědomí. 
Pokud ukončujete vztah s protějškem s nedostatečnou vztahovou inteligencí, většinou až při rozchodu si uvědomíte, že jste vlastně nebyli zcela milováni, ale spíše vlastněni. Člověk vás miloval jen pokud vás vlastnil, jinak se city mění a obrací se k nenávisti. Byla to v tom případě ale skutečná láska? Pravděpodobně ne. 
Rozchody můžou být i klidné
Naopak rozchody s někým, kdo vás měl skutečně rád, probíhají většinou v klidu. Samozřejmě i zde jsou emoce - bolest, smutek, slzy i rozhořčení. Obvykle se ale takoví lidé rozcházejí v dobrém, případně se pokouší vztah ještě spravit, což je také někdy možné. Pokud se ale rozejdou, nadále si vzájemně přejí jen dobré, občas se i nadále vídají, jsou z nich přátelé a udržují dobré vztahy i s rodinami toho druhého. Takovéto rozchody jsou samozřejmě těmi nejlepšími, a je dobré, pokud se takto podaří zejména v případě, že jsou ve vztahu i děti. 
Rozejít se v dobrém ale dokáží jen hodně zralí lidé. Pro ně není rozchod pohromou a koncem života, vnímají jej jako ukončení nějaké etapy. Ta měla svůj smysl a roli v jejich životech, dále už ale nemá a je potřeba se s tím smířit a posunout dál.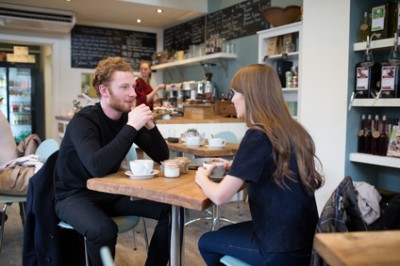 Rozchody můžou být i klidné
Při rozchodu se neponižujte
Pokud jste vy tím z partnerů, který rozchod neinicioval a je opuštěn, může být složité se s touto situací vyrovnat. Měli byste si ale v tu chvíli uvědomit, že ponižování se nebo snaha udržet si protějšek jako nějaký majetek, je cestou do pekel. Snažte se tedy zachovat si svou hrdost a nechat partnera jít, pokud si to přeje. Ponižováním se nebo třeba vydíráním partnera či snahou donutit ho zůstat si partnera zpět rozhodně nezískáte, spíše mu svým chováním potvrdíte, že rozchod s vámi je správnou volbou.
Při rozchodu je důležité vážit si sám sebe. Ženy o sobě často pochybují, někdy i muži, tím pádem se před protějškem ponižují jen proto, že si nevěří. Bojí se samoty. Jenže základem spokojeného vztahu, případně i rozchodu, který proběhne v klidu, je schopnost být spokojený i sám, nepotřebovat k tomu nutně partnera a nebýt na něm závislý. Závislost na partnerovi je totiž ve vztahu jednou z nejdestruktivnějších věcí. Snažíte se pak pro druhého udělat cokoliv, abyste jej neztratili, přitom zcela zapomínáte na sebe a svou hrdost. 
Narození dětí rozpadající se vztah nezachrání
Pokud jste již vyčerpali všechny možnosti, jak dát vztah do pořádku a z dalších pokusů cítíte jen marnost a beznaděj, je přirozené chtít se rozejít. V takovém případě už zbytečně konec neoddalujte. Ubíráte tak čas sobě i jemu. Nesnažte se ignorovat takové negativní vlastnosti, které vám brání v lásce k partnerovi. Pokud často cítíte ony zmíněné "trky" z jeho chování, doufáte marně, se to samo časem zlepší. Člověk se jen tak nezmění a jeho charakter bude vyplouvat na povrch čím dál víc. 
Nedoufejte ani v to, že skomírající vztah zachrání založení rodiny a příchod dětí. Rozhodně tomu tak není a děti by se měly rodit z lásky, ne jako náplast na rozpadající se vztah. Děti vás možná budou nutit ve vztahu setrvávat, ale rozhodně jej nezachrání. Bude jen o to větší problém tento vztah ukončit, protože nebudete chtít dítěti brát druhého rodiče, případně ženy se mohou obávat, jak by samy dítě zabezpečily. Lidé se také bojí, co by rozchodu s dítětem řekli ostatní, jak by se dívali na někoho, kdo rozbíjí dětem rodinu. 
Naučte se mít rádi sami sebe dřív než někoho jiného
Po rozchodu je důležití také následná vztahová rehabilitace. Opuštěný člověk si často nevěří, má pocuchané sebevědomí a bojí se, že už si nikdy nikoho nenajde. Snaha najít si dalšího partnera co nejdřív jako náplast na bolest je velmi častá, bohužel je ale tím nejméně vhodným řešením. Člověk si snaží dokázat, že může být milován, že má cenu pro někoho jiného a zvyšuje si tak sebevědomí. Vstupovat však do vztahu s nízkým sebevědomím není dobré. Jakmile si nevěříte a nemáte rádi sami sebe, nemůžete mít rádi ani nikoho jiného a využíváte ho pouze jako jakýsi most z rozchodového trápení. Případně k sobě přitáhnete někoho, kdo využije vaší situace.
S vyrovnáním se po rozchodu pomůže osobní kouč
Máte pocit, že si opakovaně hledáte podobné partnery, kteří vám ničí vaše sebevědomí? Nejste spokojeni sami se sebou a bojíte se, že nejste pro žádného partnera dost dobří? Bojíte se samoty a chcete být s někým za každou cenu? Nebo se špatně vyrovnáváte s rozchodem? Pak je nejvyšší čas nechat si pomoci od profesionálního kouče. Naučí vás nově přemýšlet o sobě i svých vztazích a partnerech, takže vám umožní neopakovat stejné chyby. 
Díky kouči zjistíte, že za rozpad vztahu nenesete odpovědnost jen vy nebo váš protějšek. Ve vztahu jsou na vše vždy dva. Naučíte se také z této složité situace vytěžit maximum a odnést si to pozitivní pro nový začátek. Zároveň poznáte, že samota není špatná a může vám naopak pomoci si v sobě mnohé urovnat. Jedině tak se připravíte na nový zdravý vztah. Zbavíte se také starých křivd, které vás drží na místě a nedovolují vám posunout se dál. Osobní kouč vám pomůže najít si cestu k sobě, začít se mít rádi, což je klíč k budoucímu spokojenému životu i novému vztahu.