Bodnutí hmyzem: jak se bránit?
Teplejší období s sebou přináší řadu příjemných zážitků. Mezi ně ale určitě nepatří zvýšený výskyt hmyzu. Komáři, vosy anebo včely nás mohou bodnout jak na dovolené, tak u nás na zahradě. Bodnutí hmyzem může být velmi nepříjemné. Objevuje se svědění a otok. Navíc může otok po bodnutí hmyzem skončit až alergickou reakcí. Proto poradíme, jak se hmyzu účinně bránit a co dělat, když se štípnutí objeví.
Bodnutí hmyzem: Proč nám hmyz nedá pokoj?
Hmyz je sice pro přírodu užitečný, pro nás ale může být příčinou nepohodlí. Bodnutí hmyzem může svědit, škrábat, zarudnout a natéct.
Důvody, proč nás hmyz kouše, jsou jednoduché. Buďto se živí naší krví, jako třeba komáři a klíšťata nebo se jednoduše brání. Jako včely a vosy.
To, co naši pokožku dráždí, není samotné sání krve, ale látky, které hmyz vylučuje. Buďto obraný jed, který má nepřítele zneškodnit nebo látky proti srážlivosti krve. Oboje může ústit v menší či větší alergickou reakci.
Mezi běžné projevy bodnutí hmyzem patří:
drobný otok,
zarudnutí,
svědění,
mírná bolest,
nepohodlí,
výskyt ranky a zanícení.
Pokud pozorujeme závažnější či neobvyklé reakce, navštivme lékaře. Návštěvu doktora bychom neměli podceňovat ani v případě, že po třech dnech nemizí zarudnutí a zanícení. Do těla se nám mohl dostat zánět, který je potřeba vyléčit.
Určitě jsme si všimli, že některé osoby komáři štípou častěji, zatímco jiné vůbec. Stojí za tím chemické procesy v našem těle a látky, které tělo vylučuje. Komáři o nás mají větší zájem, pokud jsme zpocení, v těhotenství, máme krevní skupinu 0 nebo častěji pijeme pivo. Někteří lidé mají naopak to štěstí, že jejich krev vylučuje přirozené repelenty.
Nejlepší léčba na svědění a otok po bodnutí hmyzem
Svědění, otok a pálení jsou nepříjemné, ale naštěstí existují způsoby, jak proti nim bojovat. Pokud zvolíme ty správné, můžeme svědění a otok po bodnutí hmyzem efektivně tlumit a urychlit hojení.
Neškrabme se. Svědění se nezbavíme a z bodnutí hmyzem si rázem můžeme udělat zanícenou ránu.
Z rány odstraňme žihadlo. To neplatí pouze po bodnutí od včely. Někdy žihadlo zanechává i vosí bodnutí nebo bodnutí sršněm.
Ránu chlaďme. Zejména u vos, včel a sršňů se vyplatí první hodinu po bodnutí přikládat led.
Nejlepším tlumícím a zároveň hojícím přípravkem je aloe. Gel z aloe vera nejenže pokožku zklidňuje, ale má i antibakteriální a protizánětlivé účinky. Několikrát za den aloe vera natřeme na podrážděnou pokožku. Bodnutí hmyzem nebude svědit a rychleji se uzdraví. Volme ale gel z aloe, která je lisovaná za studena. Jen tak si rostlina uchová všechny své léčivé účinky.
Pokud se nám do těla dostane zánět, pomozme tělu s ním bojovat. Například přírodními protizánětlivými produkty, které dostanou tělo zpět do kondice.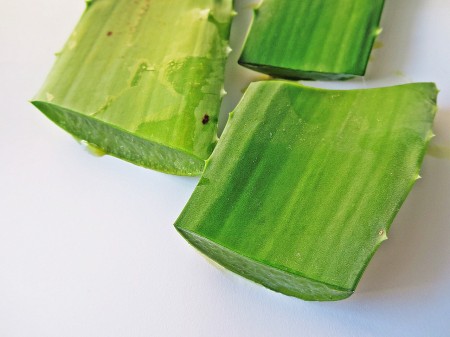 Aloe vera pomáhá léčit a tlumí otok po bodnutí hmyzem.
Braňte se proti štípnutí komárem opravdu účinně
Proti štípnutí komárem můžeme bojovat bylinkami. Pokud chceme, aby se našemu domovu vyhnuly obloukem, vyzkoušejme rozmístit svazky vratiče obecného. Účinnost je zaručená, ale bohužel není vůně bylinky zrovna příjemná.
Účinným bojovníkem proti štípnutí komárem je i česnek. Zkusme si doma rozvěsit jeho svazky.
Mezi další účinné bylinky patří libeček, citrónová tráva a šalvěj. Výhodou je, že rozmístění svazků v blízkosti oken nám bude vonět.
Použijme repelentní přípravky. Zejména když vyrážíme do přírody.
Na venkovní prostory můžeme využít UV lapače hmyzu. Budou se hodit, když večer grilujeme nebo máme posezení s přáteli.
Přírodním repelentem proti komárům je i levandule. Můžeme zkusit rozmístit její snítky nebo se potřít levandulovým olejem. Není ale vhodný pro osoby s nízkým tlakem nebo v těhotenství.
Komáři jsou nejvíce aktivní ráno nebo za soumraku. Podobně jich více najdeme také v okolí vodních ploch. Zkusme se proto takovým situacím vyhýbat, štípnutí komárem můžeme zabránit.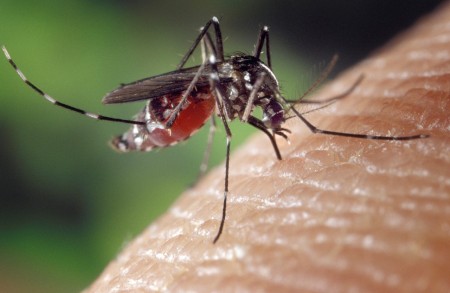 Štípnutí komárem se můžeme vyhnout, pokud chytře odradíme komáří samičku - ta saje krev.
Jak se pozná alergie na včelí bodnutí a vosí bodnutí?
Ve většině případů není bodnutí hmyzem nic závažného. Tělo si s potíží poradí samo a projevy jako svědění či bolest můžeme tišit gely či krémy. Nicméně, u některých vyvolá bodnutí hmyzem alergickou reakci. V takovém případě je nezbytné navštívit co nejdříve lékaře, protože alergická reakce se může prudce zhoršit.
Mezi projevy, které jsou po bodnutí hmyzem nebezpečné, patří: výrazný a postupující otok, dušnost, mdloby, slabost, nevolnost a závratě.
Nebezpečný je zejména otok krku nebo dutiny ústní. Můžou se nám ucpat dýchací cesty a budeme v ohrožení života.
Prudké reakce způsobuje zejména alergie na včelí bodnutí, vosí bodnutí nebo bodnutí sršněm. Nebezpečím je, že alergie se může objevit i v průběhu života. Pokud na sobě po bodnutí hmyzem pozorujeme nebezpečné projevy, okamžitě navštivme lékaře. Problém bez potřebných léků sami doma nevyřešíme.
Pokud jsme alergičtí, vždy u sebe nosme léky a injekci. Můžou nám zachránit život.
Po lékařské péči můžeme tělu pomoci se rychleji uzdravit. Vyzkoušejme přípravky z aloe vera. Bodnutí hmyzem hojí a tiší. Například Aloe Vera koncentrát, který si můžeme přidat do zklidňujících krémů.