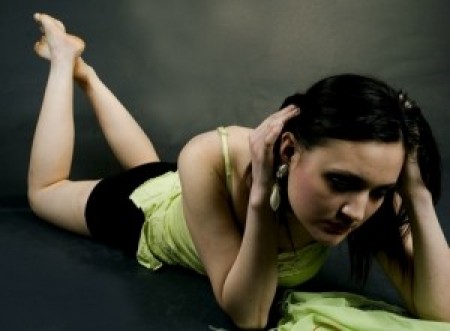 Bezmocnost, smutek, zoufalost, i tak by se dala deprese jednoduše charakterizovat třemi slovy. Nebezpečnost a zákeřnost tohoto onemocnění to však nedovolí. Endogenní deprese dokáže totiž život člověka obrátit doslova vzhůru nohama, a to bez zjevné vnější příčiny. Upře mu právo na pozitivní myšlenky a každou snahu o vzepření se jejím projevům potlačí.
Psychika člověka je komplikovaná, tím více, když onemocní. Endogenní deprese a deprese obecně je považována za zhoubné onemocnění duše, protože není snadné bránit jejímu rozvoji, který je povětšinou nekontrolovatelný a zasahuje do běžného života stále narůstající měrou. Z odborného pohledu je deprese souhrnně označována jako patologický smutek, který spadá do tématu poruch nálady. V dřívějších dobách bylo toto onemocnění často podceňováno, nyní se však vzhledem ke stoupajícímu počtu nemocných hledají stále nové způsoby, jak vůbec depresi předcházet či jak ji úspěšně léčit.
Co je to endogenní deprese?
Deprese jako taková se dá rozčlenit na základě mnoha hledisek. Jedním z nich je samozřejmě také to, z jakého důvodu se nemoc začala projevovat. Z tohoto pohledu je tedy označení endogenní deprese pojmenováním vůbec nejčastější formy této zákeřné nemoci, tedy takové, která do života člověka přijde náhle, aniž by si člověk uvědomoval, proč tomu tak je. Endogenní deprese je tedy jakousi "pravou" depresí, protože vzniká v důsledku nevyváženého chemického prostředí v mozku, které je třeba účelně upravovat pomocí medikamentů.
Mimo endogenní deprese existují i další typy:
reaktivní deprese – spouštěčem jsou dané události ze života jedince (starosti, smrt blízkého, dlouhodobý stres apod.)
symptomatická deprese – důsledek jiného onemocnění (demence, epilepsie apod.)
larvovaná deprese – projevuje se na úrovni tělesných obtíží (bolesto břicha, hlavy, zad apod.)
sezónní deprese – často v podzimním a zimním období
poporodní deprese – stav smutku, co nastane u rodičky zhruba druhý až třetí den po porodu
deprese v menopauze – provází menopauzu, základem jsou hormonální změny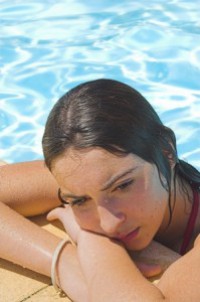 deprese příznakyDepresi je také možné popsat na základě toho, s jakou intenzitou zasahuje do života člověka. V tomto ohledu se užívá termínu depresivní epizoda, což je výraz pro stav smutku (deprese jako takové), který trvá minimálně 2 týdny. Podle toho se tedy rozlišuje:
lehká depresivní epizoda – jedinec se musí do všeho nutit, je bez nálady, uzavírá se do sebe, ale je schopen zvládat nutné úkony
středně těžká depresivní epizoda – nešťastný jedinec, není schopen věnovat se povinnostem, nic ho nebaví
těžká depresivní epizoda bez psychotických příznaků – jedinec není schopen se o sebe postarat, intenzivní apatie
těžká depresivní epizoda s psychotickými příznaky – výše uvedený stav - provázen halucinacemi, bludy apod.
Deprese příznaky
Příznaky deprese mohou být velmi snadno zaměnitelné s "obyčejnou" špatnou náladou či smutkem. I tak jsou ale snadno rozpoznatelné, a to zvláště v případě, že do života jedince zasahují opakovaně a stále více intenzivněji. Příznaky deprese jsou tedy nejčastěji:
neustupující smutná nálada, kterou nelze odbourat
negativní myšlenky
snížené sebevědomí
pesimistický postoj k životu
pocity beznaděje, zoufalství a marnosti
úzkostné stavy
neschopnost radovat se, těšit se
nespavost/nadměrná spavost
nechutenství/přejídání se
celková fyzická slabost
nesoustředěnost
ztráta zájmu o sexuální život
pokles energie
podrážděnost a nervozita
myšlenky na sebevraždu
potíže s pamětí
bolesti hlavy
zažívací potíže
ztuhlost svalů, kloubů
bolesti na hrudi
Příznaky deprese tedy jasně dávají najevo, že toto onemocnění postihuje člověka jako celek. Psychika je neoddělitelnou součástí fyzična a naopak. Na to je potřeba pamatovat. Endogenní deprese je komplexním onemocněním, proti němuž je nutné bojovat s ohledem na celkový stav fyzické i psychické kondice.
Deprese – jak ji zvládat?
Jak tuto nemoc zvládat? To je otázka, která trápí nejen člověka, kterého deprese postihla, ale také jeho blízké. Život s člověkem trpícím depresí není vůbec jednoduchý. Je třeba zvládat jeho negativismus, nezájem a nezapojení se do běžného denního režimu, a to bez jakýchkoliv výčitek nebo výpadů. Deprese dokáže zničit sociální vazby či celkové zařazení nemocného ve společnosti. A proto je jediným nejvhodnějším doporučením vyhledání odborné pomoci, v případě endogenní deprese – psychiatra, který zvolí vhodnou terapii, povětšinou s medikamentózním základem. Pomoc v tomto směru mohou vyhledat i lidé z blízkého okolí nemocného, jejichž postoj a přístup sehrává v celém procesu léčby jednu z hlavních rolí. Depresi je možno léčit ambulantně nebo hospitalizací, vždy záleží na formě deprese a stavu jedince. Pravdou však je, že mnohdy je umístění do léčebny jediným možným krokem, a to zvláště u jedinců, jejichž vůle a odhodlání proti nemoci bojovat je malá a nedostačující. Existují obecná doporučení a zásady, kterých by se měl jedinec držet. Někdo si totiž může myslet, že každodenním polknutím antidepresiva možnosti vzdoru depresi končí. Není tomu tak. Stejně jako je endogenní deprese onemocněním komplexního rázu, i její léčba musí být vedena ve všech oblastech života a různými formami.
Deprese a jak ji zvládat – zásady

důvěra v lékaře a jeho schopnosti celou snahu posilní
věřte ve své uzdravení
nevyhledávejte náročné úkoly
nedělejte závažná rozhodnutí
neporovnávejte svůj aktuální stav s minulostí
nestraňte se společnosti, stýkejte se s přáteli, rodinou
věnujte se oblíbeným činnostem – i v krátkých časových úsecích během dne
zkuste si na každý den naplánovat rozvrh činností
neberte spánek jako možný únik od "bolesti"
berte v potaz, že zlepšení nepřijde hned
neukončujte léčbu po prvním pociťovaném zlepšení
svěřujte se svým blízkým a lékaři
neodpírejte si pláč, pokud cítíte potřebu plakat
věnujte se příjemným činnostem
nestyďte se za své onemocnění
neřešte své problémy alkoholem či jinými drogami
Deprese a jak ji zvládat – zásady pro lidi z blízkého okolí:
Jak už bylo zmíněno výše, deprese zasáhne i do života blízkých nemocného. Pokud se taková situace týká i vás, držte se následujících doporučení:
neberte vážně případné negativní projevy vůči vaší osobě ze strany nemocného
nechoďte kolem něho po špičkách/nezlehčujte vážnost situace
zapojujte nemocného do běžných úkonů s ohledem na aktuální stav
pomozte mu vytvářet denní režim
dávejte mu najevo náklonnost
plánujte s ním budoucnost, ať už se to týká víkendového nákupu nebo stěhování se
ukažte mu svým postojem, že život je krásný
podporujte ho v léčbě
pamatujte na to, že deprese není lenost
neodmítejte ho, když se vám bude chtít svěřit
buďte mu oporou
Nejen endogenní deprese, ale jakákoliv forma, vyžaduje trpělivý přístup, a to jak ze strany toho, kdo depresí trpí, tak i ze strany všech, jimiž je nemocný obklopen. Je třeba zmobilizovat všechny zbytky sil a vrhnout se do léčby po hlavě. I když je obyčejné "chtít" v takových chvílích na hony vzdálené, je nutné si uvědomit důvod, proč se endogenní deprese zbavit. A tím důvodem může být cokoliv – úsměv dětí a partnera, východ slunce či "obyčejná" chuť oblíbeného jídla. Vždy stojí za to porazit příznaky deprese, tedy i nemoc celkově. A až naleznete nový prostor pro svou spokojenost a upřímný úsměv, budete vědět, že máte už napůl vyhráno!