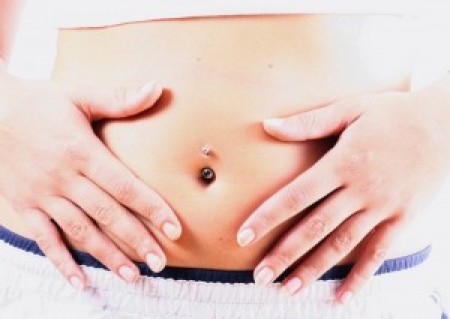 Zvracení, průjem, celkový pocit slabosti a horečka, to jsou hlavní projevy nemoci, které se lidově říká střevní chřipka. I když zpravidla během několika dnů při dodržování vhodné diety a dostatečného pitného režimu sama odezní, nedoporučuje se ji podceňovat. Rizikovou skupinou jsou především děti a starší lidé.
Střevní chřipka se odborně nazývá gastroenteritida, kterou způsobují viry nebo bakterie různých původů. Postihuje žaludek a střeva. S chřipkou jako takovou nemá nic společného, možná jen některé podobné příznaky, jako zmiňovaná horečka nebo malátnost a nadměrná únava. V tomto článku se na střevní chřipku podíváme blíže, abychom uměli toto onemocnění včas rozpoznat a začít proti němu bojovat, protože způsobuje odvod tekutin z těla a ztrátu důležitých minerálů, což je stav, jehož následky mohou být velmi závažné.
Střevní chřipka a inkubační doba
Inkubační doba, tak je nazýváno období, které uplyne od chvíle, kdy se nákaza dostane do organismu, až do okamžiku, kdy u člověka propukne. Střevní chřipka ji má různě dlouhou, vždy záleží na původci onemocnění, a tak může trvat několik hodin i několik dní, zpravidla ne více než 4 až 5. Pro střevní chřipku je typický velmi náhlý nástup.
Střevní chřipka – příznaky
Hned v úvodu byly připomenuty vůbec nejčastější a nejzákladnější příznaky, kterými je střevní chřipka charakterizována. Příznaky střevní chřipky jsou tedy následující:
| | |
| --- | --- |
| pocity na zvracení/zvracení | |
| | |
| | |
| | |
| | |
Jak se střevní chřipka léčí?
V případě, že se nemocný rozhodne jít k lékaři, což by měli učinit všichni, u nichž střevní chřipka neustupuje ani po týdnu, bude podroben vyšetření, které bude mít za úkol zjistit původce tohoto onemocnění. Na základě získaných údajů se pak zvolí medikamenty, které zmírní projevy, ale také pomohou nastolit opětovnou rovnováhu v trávicím traktu. U virové nákazy se musí dodržovat víceméně jen přísná dieta, u bakteriální střevní chřipky se k ní musí přidat i desinfeciencia (především známé živočišné uhlí), někdy se také mohou zvolit antibiotika.
Dieta je velmi důležitá
Stěžejním bodem léčby střevní chřipky je dieta. Pokud je pečlivě dodržována, dosáhne se požadovaných výsledků velmi rychle. Důležité je ale vytrvat s úsilím, i když už je člověku trochu lépe. Podrážděný trávicí trakt je zpravidla po střevní chřipce velmi citlivý, a tak určitě není vhodné dopřávat si týden po prodělání této nemoci mastná, smažená a jinak dráždivá jídla, především tučná. Dieta u střevní chřipky má při domácím léčení obecné zásady:
1. den: nemělo by se jíst vůbec
2. a 3. den: přijde vhod suchá strava v podobě pečiva, sucharů nebo piškotů, případně neochucená rýže
4. a 5. den: je možné zařadit do dietního jídelníčku některé druhy ovoce
5. den a dále: postupně a opatrně se lze vracet k běžně konzumovaným pokrmům (s výjimkou tučných, mastných, slaných a smažených jídel)
Do diety lze zahrnout i pitný režim, který je třeba důkladně dodržet. Střevní chřipka totiž odvádí z těla spoustu vody, a tak se velmi často stává, že nemocný trpí dehydratací. Nejlepším nápojem je v tomto případě neslazený černý nebo bylinný čaj, který je třeba pít po douškách a opatrně. Mimo to je možné pít minerální vody, vždy však v neperlivé podobě.
U dětí je střevní chřipka zvláště nebezpečná
Dětský organismus, který schvátila střevní chřipka, je ve velkém ohrožení, a proto je třeba reagovat na onemocnění pružněji než u dospělých. Jelikož u malých dětí dochází k odvodňování mnohem rychleji, je třeba zajistit, aby byl příjem tekutin opravdu dostačující. Riziko dehydratace je v takových případech opravdu velmi vysoké. Pokud střevní chřipka trápí kojence, pak je třeba ho nechat hospitalizovat, aby mohl dostávat výživu nitrožilně.
Nejlepší obrana je prevence
Kdo někdy střevní chřipku zažil, jistě ji hodnotí jako hodně nepříjemné onemocnění, které postihnutého jedince zcela vyřadí z běžného fungování. I proto je úplně nejlepší obranou prevence, která spočívá v dodržování základních hygienických návyků (časté mytí rukou, omývání syrové zeleniny a syrového ovoce apod.) a také vyvarování se konzumaci zkažených pokrmů nebo surovin, které neprošly řádnou tepelnou úpravou, i když to jejich vlastnosti vyžadují. Vhodné je také posilovat imunitní systém a zvyšovat jeho odolnost, a to nejlépe přírodní cestou (bylinné doplňky stravy apod).
Střevní chřipka, onemocnění, kterému je rozhodně lepší se vyhnout, vyžaduje trpělivost a vůli dodržet dietu, která je často jediným účinným prostředkem, jak funkci trávicího traktu obnovit a zbavit se zánětu, co se v žaludku nebo střevech rozvinul. V rámci prevence je samozřejmě doporučením dodržovat zdravý životní styl a uchovávat pestrý a vyvážený jídelníček, který nebude tělu upírat žádné důležité látky, co jsou jednou z podmínek fyzické i psychické kondice. Na závěr se podívejte na stručný výčet dostupných potravin, které lze zařadit do kategorie léčivých a které se rozhodně vyplatí zařadit do našeho stravování, protože ovlivňují právě trávicí soustavu:
květák
papája
cuketa
ječmen
olivy