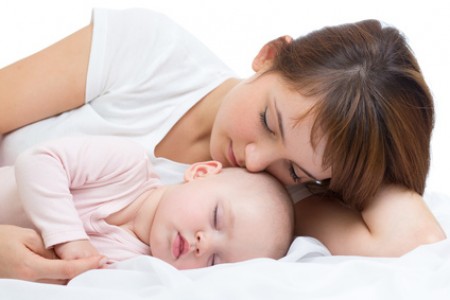 Maminky na mateřské dovolené často ztrácí sebevědomí.Proč dnešní mladé ženy odkládají založení rodiny? Často je to ze strachu, že když se jednou tzv. "uvážou" k dítěti, přijdou o svobodu, nezávislost a nebudou moci dále budovat svoji kariéru. Maminky na mateřské dovolené ze stejného důvodu ztrácí sebevědomí. Bojí se, že už nic neumí, že jsou "jen" mámy, a že na pracovním trhu o ně již nebude zájem.  "S dětmi mě nikdo nezaměstná", slýcháváme často typickou větu. Znamená dítě konec vašich pracovních úspěchů, nebo to může být i úplně naopak?
Proč si maminky po rodičovské dovolené nevěří?
Maminky mnohdy za tu dobu, co pečují o své dítě, přichází o své sebevědomí. Mají pocit, že se ocitají na okraji společnosti, že ztrácí kontakt s reálným světem, že během péče o děti, manžela a domácnost ztratily své schopnosti. V ženách se probudí pocit nedůvěry sama v sebe. Kde se tyto pocity berou?
Pravděpodobně vyvěrají z rozšířeného a povrchního pohledu na to, co znamená starat se o malé děti a domácnost. Na otázku "Co ta žena dělá?" Odpovíme: "Nic, je doma s dětmi." Není divu, že když žena z pohledu naší moderní společnosti nic nedělá, její sebevědomí nemá důvod růst. Pokud se neženete za penězi a viditelným kariérním postupem, neděláte vlastně nic, co by stálo za řeč. Bouří se ve vás všechno, když toto slyšíte? Něco vám napovídá, že to je jinak?
Jiný pohled na mateřskou dovolenou
V naší společnosti není péče o děti příliš vyzdvihovanou a ceněnou činností. Tlak společnosti má pak ten důsledek, že se ženy po mateřské dovolené cítí nejisté. Ale co když k tomu není žádný důvod? Málokdy se ženy po mateřské dovolené dokáží zaměřit na to, co se ve skutečnosti naučily! Stačí se na oblíbený pojem rodičovská dovolená podívat trochu jinou optikou.
Mateřská dovolená je náročné školení
Napadlo vás někdy, že to, co jste se naučily na mateřské, představuje široké penzum nových dovedností? Zvládly jste takové situace, které byste nikdy neřešily, pokud byste neměly děti. A náročné situace jsou na denním pořádku. Zkuste si uvědomit, co vše jste se naučily, a jak těžkými zkouškami jste s úspěchem prošly. Dívka či žena, která je svobodná a bezdětná, nemá vůbec tušení, čemu všemu jste vy musela čelit.
Jako maminka po mateřské máte za sebou možná tu nejtěžší životní průpravu. A z těchto zkušeností nyní můžete čerpat. Když se tedy ptáte, jak si zvýšit sebevědomí, stačí se reálně podívat na to období, po které jste údajně "nic nedělala". Když to uděláte, zjistíte, že se s vašimi zkušenostmi jiná žena nemůže vůbec srovnávat.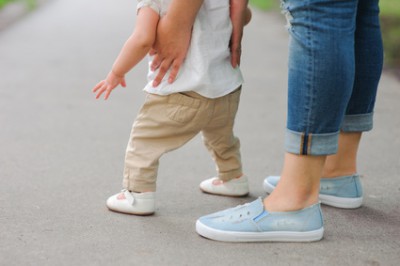 V ženách se mateřstvím otevírá cit, empatie, jejich ego se zklidní.
Jak si zvýšit sebevědomí po mateřské dovolené?
Přestože vás to třeba ještě ani nenapadlo, nutno přiznat, že máte za sebou tvrdý výcvik. Mateřská nebo rodičovská dovolená vás zocelila a naučila novým dovednostem. Toto vám muži nikdy neřeknou, protože si to možná ani neuvědomují. Důležité pro sebevědomí je ale to, že to víte vy. Pokud jste o něčem přesvědčena, dokážete to i prodat. Podívejme se tedy na to, čím vším mohla rodičovská dovolená zvýšit vaši kvalifikaci.
Jakým konkrétním dovednostem vás rodičovská dovolená naučila?
řešit krizové situace, rychle a s chladnou hlavou
dělat rozhodnutí a nést za ně zodpovědnost
rozhodovat nejen sama za sebe, ale i za ostatní
improvizovat, měnit plány a reagovat na aktuální stav
přizpůsobovat se rychle situaci, často bez ohledu na vlastní potřeby
upozadit své zájmy ve prospěch celku (rodiny)
koordinovat potřeby a zájmy všech tak, aby byli všichni spokojení
plánovat, řídit celou domácnost, a to jak logisticky, tak finančně
vyjít s určitým rozpočtem nebo přijímat krizová opatření
myslet na mnoho věcí najednou, a to i za ostatní
podávat stoprocentní výkon každý den, bez ohledu na svátky či víkendy
být stále k dispozici
Naučila jste se, že na vás záleží. Když vypadnete z rytmu, fungování celé domácnosti a rodiny se rychle hroutí. To vše, a pravděpodobně mnohem více, jste se naučila zvládat každý den bez ohledu na to, kolik hodin jste mohla naspat v noci.
Zní to jako náplň práce vrcholového manažera. Byla vaše práce někdy tak náročná, jako tato? Měla jste někdy tolik povinností a zodpovědnosti za sebe i za ostatní? Myslíte, že existuje nějaký zaměstnavatel, který by neměl zájem o zaměstnance s těmito dovednostmi? 
Mateřská dovolená není jen tvrdá škola managementu
Kromě zcela věcných a praktických dovedností, které jsme uvedli výše, nesmíme zapomenout na to, jakou obrovskou změnou projde žena, když se stane matkou. Matky už se na svět nedokáží dívat stejnýma očima. Jejich pohled a přístup ke světu se změnil. Nejsou tu jen samy za sebe, nejsou již středobodem vesmíru, neřeší stále jen své "já" a své individuální potřeby.
Mateřstvím se v ženě otevírají nové obzory, vidí nový smysl života a chápe tak věci ve zcela novém kontextu. Žena mateřstvím dozrává, a přesto, že myslí mnohem více na ostatní než na sebe, si paradoxně začíná být skutečně vědoma sama sebe. Mnoha ženám se až poté, co se stanou matkami, rozkryje jejich poslání, teprve pak vidí, jaký je jejich životní úkol. Lépe také cítí, jaká práce je pro ně vhodná a mnohdy také začnou dělat úplně něco jiného, než dělaly dosud. V ženách se otevírá cit, empatie, jejich ego se zklidní. Ženy, které jsou matkami, dokáží velmi často vnímat víc, než tomu bylo před porodem.
Je čas na restart!
Toto vše tvoří pevný základ toho, od čeho se každá žena může odpíchnout. Každý životní příběh je jiný, ale v mnoha bodech se shoduje. Je mnoho cest, jak si zvýšit sebevědomí, jen najít ten správný klíč k novému startu. Z rodičovské dovolené může vyjít zralá žena vědoma si svých kvalit. A pak se najde šéf, který to na takové ženě uvidí a ocení. Zahoďte představy o tom, že dítě je brzda v kariéře, že už nic neumíte a nikde o vás nebudou mít zájem!
Nedokážete si s touto velkou výzvou poradit sama? Nevadí. Pokud nevíte, jak si zvýšit sebevědomí po mateřské dovolené, pak může být efektivním řešením návštěva osobního kouče, který vás k těmto změnám dokáže nastartovat a pomůže odkrýt vaše jedinečné a osobní kvality, na kterých budete moci bez obav stavět svůj další profesní růst.