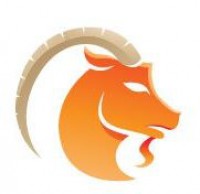 kozorohPodle horoskopu na rok 2017 bude pro zrozence ve znamení Kozoroha tento rok velmi náročný po pracovní stránce, možná se jim bude zdát i nudný. Není ale třeba mít obavy, s postupem času se Kozorohům začnou plnit všechny sny. Je možné, že Kozorozi budou muset pracovat více tvrdě, než jsou běžně zvyklí, ale měli by si uvědomit, že vynaložené úsilí se jim vrátí.
Ve vztazích by se mělo těm Kozorohům, kteří jsou stabilně zadaní, dařit přímo ukázkově báječně. Pokud se objeví nějaké problémy, rozhodně by neměli Kozorozi zapomenout dostatečně komunikovat, tichá domácnost nikomu, ani vztahu Kozorohů, neprospěje.
Rok 2017 slibuje pro Kozorohy klid a domácí pohodu. Nezadaní hledající protějšek na sobě mohou pracovat, protože lze očekávat, že partner už je jak se říká "za dveřmi".
Zejména poslední třetina roku bude pro všechny Kozorohy hlavně ve znamení navazování nových vztahů.
Horoskop Kozoroh - Leden 2017
Z počátku ledna čeká Kozorohy perné období, obzvláště v oblasti kariéry. Nasadíte vysoké tempo a oproti ostatním kolegům budete přímo excelovat. Vašeho snažení si všimnou nadřízení a vy se tak dostanete blízko k dosažení svých cílů.
Můžete narazit na menší neshody v osobním životě a vztazích. Už si tak nerozumíte s některými přáteli, které jste dlouho neviděli. Na tom ale není nic špatného. Každý jednou musí dospět.
Horoskop Kozoroh - Únor 2017
V únoru máte tendenci využívat své autority a pozice. To by se vám nemuselo vyplatit, zbytečné vychloubání by vám mohlo uškodit. Vaši kolegové by na vás mohli žárlit a snažit se vás dostat pryč z výsluní. Stůjte si však pokaždé za svým, neustupujte.
Všechna rozhodnutí si pořádně rozmyslete, únor není měsíc pro dělání unáhlených závěrů. Nebojte se poprosit o radu někoho ze svých blízkých. Poradí vám a setkáte se navíc s jejich pochopením.
Horoskop Kozoroh - Březen 2017
Březen vám přinese neshody ve vztazích. Zatímco jste se věnovali kariéře, zanedbávali jste svůj protějšek a teď se setkáváte s nedůvěrou. Snažte se zachovat chladnou hlavu i v případě, že byste nejraději vybuchli. Teď není čas si znepřátelit někoho, kdo vás v chvíli nouze pokaždé podrží.
V práci teď sice máte období klidu, neměli byste však polevovat. Neusněte na vavřínech a připravujte se na další měsíce. Nebudete potom nepříjemně překvapeni.
Horoskop Kozoroh - Duben 2017
Duben ustálí váš osobní život. Situace ve vašem vztahu se po předchozích neshodách konečně zklidní. Kozorozi si opět mohou užívat souznění ve dvou. Vyrazte s partnerem do společnosti, pozvěte k sobě přátele. Užívejte si každou společnou chvíli, kterou můžete.
V práci se vám vyskytnou nečekané potíže. Ať už se jedná o rozpory s kolegy nebo změnu pracovního prostředí, dostanete se do stresových situací. Neměli byste se však poddat problémům. Zatněte zuby, vydržte a všechno dobře zvládnete.
Horoskop Kozoroh - Květen 2017
V květnu se budete muset spolehnout sami na sebe. Žádnou pomocnou ruku nečekejte. Týmová práce začne selhávat a všichni si snaží zachránit vlastní kůži. Když budete svou práci dělat pořádně, tak se z této dostanete bez úhony.
Snažte se být zároveň být kreativní a tvůrčí, rutina vám příliš nesvědčí. Uplatněte své neotřelé nápady. Třeba si vaší snahy všimne nadřízeny a ocení ji.
Horoskop Kozoroh - Červen 2017
Během června nepřenášejte problémy ze zaměstnání do svého osobního života. Vaši blízcí mají sami vlastních starostí dost a na vaše nářky nejsou zvědaví. Je třeba vyjít druhým vstříc a nestát si tvrdohlavě za svým. Ukažte trochu lidskosti.
V červnu ve firmě všem ukažte, že na to máte a že jste nepostradatelní. Jedině tak se můžete dočkat své vytoužené odměny. Víte co je třeba udělat, abyste zaujali. Spoléhejte na své osvědčené metody.
Horoskop Kozoroh - Červenec 2017
Je na čase, abyste se více soustředili na svou kariéru a v červenci zlepšili svou finanční situaci. Pokud to své rodině dostatečně vysvětlíte. podpoří vás. Pokud se na začátku měsíce budete pořádně snažit, ke konci července dostanete nečekané volno.
Vaši příbuzní, zvláště sourozenci, se dostanou do nečekané tísně. Podejte jim pomocnou ruku - v minulosti vždy pomáhali oni vám, teď je na čase, abyste službu oplatili.
Horoskop Kozoroh - Srpen 2017
V srpnu si pořádně vyděláte. Nad jejich utrácením se ale pořádně zamyslete. Nekupujte zbytečnosti a dělejte jen jisté investice. Nezapomeňte však na své blízké a obdarujte je. Menší i větší dárky určitě ocení.
Doma byste se měli vrhnout do velkého úklidu. Vyhoďte všechno, co už dávno nepotřebujete. Zapomeňte na citovou hodnotu. Spolu s vyhozením starých věcí se zbavíte i starých vzpomínek, které vás zbytečně tíží.
Horoskop Kozoroh - Září 2017
V září se snažte zachovat v rodině harmonii. Možná to nebude nejjednodušší - nikoho neprovokujte a hlavně se nepovyšujte. Držte se zpátky. Kdyby vznikla hádka, tak by se mohla pořádně přiostřit.
Lidé ve vašem okolí nebudou mít nejlepší náladu, vyhněte se proto rozepřím. Dokud si zachováte chladnou hlavu, vše bude probíhat hladce. V opačném případě se připravte na poměrně perný konec září.
Horoskop Kozoroh - Říjen 2017
V říjnu si užívejte profesních i osobních úspěchů. Svět vám bude ležet u nohou. Nenechte si však slávu stoupnout do hlavy. Úspěchu jste dosáhli díky své píli a skromnosti, tak se nenechte unést. Zůstaňte sami sebou.
Trochu vás budou trápit zdravotní problémy, tak věnujte dostatek času odpočinku. Nesmíte se neustále přepínat, vaše pracovní výsledky neustálou únavou budou jen trpět.
Horoskop Kozoroh - Listopad 2017
Nepřestávejte být kreativní a své nápady v listopadu prezentujte svým kolegům a nadřízeným. Svým novátorstvím je určitě překvapíte. Nebojte se trochu vyjít ze své komfortní zóny, překonejte nervozitu a jděte za plněním svých snů.
Přátelé vás pozvou na akci nebo jen na kávu, určitě se přidejte. Dozvíte se od nich plno zajímavých novinek, které by se vám do budoucna mohly hodit.
Horoskop Kozoroh - Prosinec 2017
S příchodem prosince byste se měli soustředit na vlastní štěstí. Užijte si trochu zábavy. Pokud jste minulé měsíce dobře zvládli, budete mít dost času i financí, abyste se mohli věnovat aktivitám, které jste si vždy chtěli vyzkoušet. 
Vaše zdraví se konečně ustálí a budete znovu v kondici. Nezanedbávejte však sport a cvičení jen kvůli vánočním svátkům, jinak se budete na nový rok opět potýkat s potížemi.