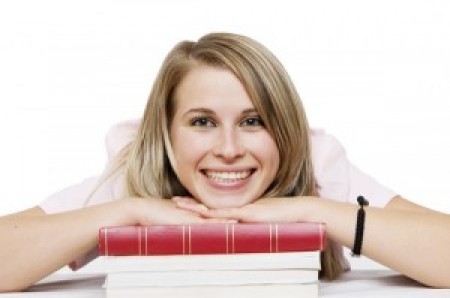 Bez fungující paměti si lze jen těžko představit život. Všechny události by bez ní byly pouhými epizodami, které bychom prožili a dále o nich nevěděli. Nebylo by možné učit se či jinak vstřebávat informace. Prolíná se do myšlení a uvažování, při efektivním tréninku lze její činnost zlepšit. Jak na to? I to se dozvíte v dnešním článku, který se rozhodně vyplatí si zapamatovat.
Paměť si můžete představit jako obrovskou zásobárnu informací (psychickou strukturu), z níž dle potřeby čerpáte větší nebo menší část. Předpokládá se, že existují 3 hlavní druhy paměti, a to senzorická (prchavá), krátkodobá a dlouhodobá. Za aktivnější paměť se považuje senzorická a krátkodobá, které jsou vědomé, u dlouhodobější je větší míra pasivity a psychologové se obecně shodují na názoru, že tato paměť není vědomá. Paměť má také své fáze, jimiž ukládání informací prochází. Jedná se o vštípení, uchování a vybavení.
Senzorická, krátkodobá a dlouhodobá paměť
Senzorická paměť uchovává informace přicházející ze smyslů, a to po velice krátkou dobu. Je schopna držet jakýsi pomyslný obraz senzorické zkušenosti, který vytrvá do chvíle, než z ní psychika získá všechny potřebné informace. Části nemající žádný význam jsou posléze zapomenuty, další podněty mohou přejít do krátkodobé paměti, občas také do dlouhodobé, především v situaci, kdy je údaj pro senzory intenzivní nebo má pro nás nějaký emoční význam. Senzorickou paměť je možné popsat jednoduchou situací. Jdete po ulici, všimnete si nějakého nápisu, má-li pro vás údaj na něm nějaký význam, utkví vám na chvilku v paměti. Posléze zjistíte, že si už pamatujete například pouze slovo nebo nějaký výrazný obraz.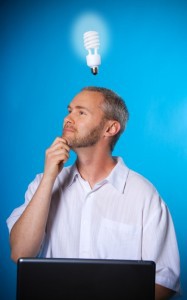 paměťKrátkodobou paměť (někdy označovanou jako pracovní či operační) využíváme v situacích, kdy si potřebujeme vybavit aktuálně získané informace pro konkrétní psychické aktivity. Například si vyhledáte důležité telefonní číslo a než ho vytočíte na telefonu, stále si ho opakujete. Toho jste schopni právě díky krátkodobé paměti. Ve chvíli, kdy údaj využijete, ho pak s největší pravděpodobností zcela zapomenete. Rozpad krátkodobé paměti se obvykle udává v řádu několika sekund, v průměru 10 až 15. Mezi odborníky se traduje, že v krátkodobé paměti lze udržet zhruba 7 (+- 2) položek.
Kapacita dlouhodobé paměti je teoreticky téměř neomezená, lze do ní ukládat velké množství informací. Ty pocházejí nejen ze smyslů, ale také z myšlenek, pocitů, představ či snů, mají tedy původ i ve vnitřních zdrojích. Uložení údajů do této paměti tak může probíhat záměrně, ale také zcela bezděčně. Záměrné pamatování probíhá formou memorování, typické pro studium, kdy se snažíte zapamatovat si fakta, a definice, a proto si je neustále opakujete. Abyste si to však opravdu zapamatovali, je nutné, aby došlo k tzv. sémantickému kódování, tedy procesu, který dovoluje uchovávat do paměti i významy či různá ukotvení myšlenek.
Proč zapomínáme?
Každý se jistě ocitl v situaci, kdy si nebyl schopen na něco vzpomenout. Typickým příkladem jsou poznatky, které jsme se naučili na základní škole. Možná víme, že jsme o určitém tématu věděli dostatek informací, ale vybavit si je zkrátka nedokážeme. Určitě se vám alespoň jednou stalo, že jste zapomněli datum narození někoho z přátel, nebo jste po příchodu z obchodu domů zjistili, že jste zapomněli koupit máslo, i když jste si o něm určitě říkali. Proč vlastně zapomínáme? To může mít několik důvodů.
Tím prvním je zcela přirozený rozpad pamětních stop, druhým důvodem může být porucha paměti. I když se vám to nezdá, nelze zapomínání považovat za nežádoucí. Ono nás vlastně chrání před zahlcením mozkové kapacity, pochodů a myšlenek. V psychologii se lze setkat se spoustou teorií, které proces zapomínání vysvětlují. Jednou z těch výrazných je jistě teorie postupného ochabování informací, které nijak neutužujeme. Podle jiné může být zapomínání účelné. To se týká především nepotřebných a jinak nevyužitelných údajů, které tak, jak se říká, vypouštíme z hlavy, protože víme, že je zbytečné si je pamatovat.
Porucha paměti může být symptomem nemoci
Za poruchu paměti lze označit stav, kdy schopnost pamatovat si a vybavovat si velmi výrazně ochabne. Je ale velmi těžké rozpoznat hranice mezi obvyklým omezováním paměti v souvislosti s přibývajícím věkem a poruchou, kterou lze označit za demenci. Problémy paměti mohou značit nějaké neurologické nebo psychické onemocnění.
Špatně fungující paměť však může zapříčinit i nezdravý životní styl, stres, psychické vypětí, užívání drog a alkoholu či například nedostatek spánku. U mnohých lidí tak ke zlepšení paměti postačí změnit režim a odstranit negativně působící návyky. Příhodným tréninkem je ale množné efekt mnohonásobně zvýšit.
Tipy na trénink paměti
Paměť je možné připodobnit ke svalu. Čím více ho posilujete, tím více je schopen zvládnout. Pokud budete svou paměť příhodně trénovat, po čase se dostaví pozitivní výsledky. Jak si v tomto ohledu můžete pomoci? Poměrně jednoduše. Chce to ovšem trpělivost a pravidelnost.
začněte se učit něco nového, například cizí jazyk
věnujte se hrám, které cílí na koncentraci a paměť – šachy, karty, pexeso apod.
luštěte křížovky, sudoku, osmisměrky apod.
zkuste EEG biofeedback, o kterém se dozvíte vše podstatné v článku ZDE
můžete také navštívit kurzy zaměřené na zlepšení paměti
vybavujte si texty písní, básničky, letopočty a další fakta získaná během studií
pořiďte si knihy s tématem zlepšení paměti a následujte doporučení v nich uvedená
Tato základní doporučení můžete využívat každý den. I například na procházce nebo při jízdě autobusem. Čtěte si letáčky, nápisy a zkuste si je vybavovat. Trénink paměti můžete vědomě aplikovat téměř kdekoliv, stačí si najít příhodný podnět, kterému budete věnovat pozornost.
Jednoduché cvičení na zlepšení paměti: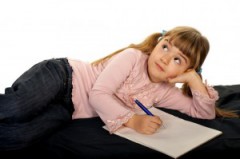 zlepšení pamětiPřipravte si tužku a papír. Na ten si napište čísla či různá slova. Začněte s menším počtem. Zkuste si napsané zapamatovat, poté zapsané informace skryjte a zkuste si je vybavit, vyslovit nebo případně je opětovně vypsat. Postupně zvyšujte nejen počet slov nebo čísel, ale také zachovávejte například pořadí či vizuální podobu.
Trénink paměti můžete podpořit i bylinkami nebo potravinovými doplňky, co jsou snadno k dostání. Mezi nejznámější lze zařadit gingko bilobu, lecitin a žen-šen. Nezapomeňte také na vzpomínaný zdravý životní styl, ve kterém má své místo aktivní i pasivní odpočinek. Nenechte svou paměť zahálet a cvičte ji, výsledky zlepší váš život!
Zajímavým tipem již výše zmíněným pro trenink paměti je metoda Biofeedback a to hlavně proto, že je určena pro všechny věkové kategorie, je nenáročná a pomůže nám zábavnou formou např. zlepšit schopnost učení nebo soustředění. Naučí nás třeba i to, jak správně odpočívat.