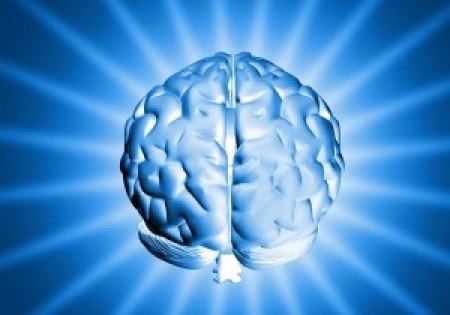 Mozek, centrum lidského myšlení, je orgán, který je pro život zcela nezbytný. Ovládá všechny pochody v lidském těle, a tak je jasné, že požadavky na jeho funkčnost jsou velmi vysoké. Ač se to zdá nemožné, lze ho úspěšně posilovat, čímž se odstraní nejen různé problémy, které jeho činnost provází, ale také vylepší jeho vlastnosti. Tento trénink se nazývá EEG biofeedback.
EEG biofeedback je metoda dávající člověku možnost ovládat mozkové vlny, tedy elektrickou aktivitu, která stojí u zrodu signálů, co mozek vysílá do celého těla. Dá se o ní tedy hovořit jako o procesu sebevzdělávání tohoto orgánu, který se tak učí na základě biologické zpětné vazby. Ten, kdo EEG biofeedback podstoupí, dostává díky technologii přesné informace o vlnách v mozku. Na základě těchto údajů se mu pak otevírá možnost tyto vlny korigovat a dostávat do souladu, což je kýžený stav, kdy lze od činnosti mozku obdržet to, co od ní očekáváme.
Na začátku stojí hledání důvodů, proč jsou funkce mozku omezeny
Rozhodnete-li se, že chcete svůj mozek trénovat metodou, kterou se zabývá tento článek, na začátku vás bude čekat zamyšlení nad tím, co chcete vylepšit. Perete se se špatnou koncentrací? Nebo vás trápí nespolehlivá paměť? Či se potýkáte s nevelkou vůlí? Nejen to jsou problémy, které dovedou lidi všech věkových skupin do centra, kde se EEG biofeedback provádí. Součástí tohoto prvotního rozhodnutí je i zjišťování, proč mozek nefunguje tak, jak má. To vše samozřejmě pomocí přístroje EEG, který je běžnou součástí moderní medicíny. Snímání probíhá pomocí elektrod umístěných na temeni hlavy a na uších. Jako první trénink se provádí jakási zkouška, která odhalí, zda bude, nebo nebude EEG biofeedback úspěšný.
Jak EEG biofeedback probíhá?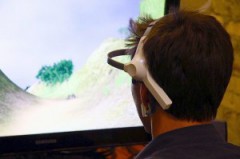 Metoda je bezbolestná, a tak se nemusíte obávat, že by vás čekalo nějaké trýznění, když byste se rozhodli EEG biofeedback vyzkoušet. Počítač a jeho vybavení, umožňující snímat mozkovou činnost, registrují vlny a "informují" o nich mozek, kterému tak dávají možnost jejich intenzitu korigovat. Zjednodušeně se dá říci, že mozek řídí a opravuje sám sebe ve stejný okamžik.
Fungování těchto vln sleduje osoba formou videohry (rozdělené do několika kol), kterou musí ovládat pouhými myšlenkami. Jestliže mozek prokáže určitou aktivitu ve chtěném okamžiku, stoupá skóre ve hře. Pokud ji prokáže v jiné aktivitě, pak úspěch klesá. V celém průběhu je mozek motivován, aby dosahoval kýžených výsledků. Tím si sám mozek vyvíjí a vylepšuje proces učení nových a vhodnějších délek či frekvencí vln.
EEG biofeedback a jeho výsledky
Základem úspěchu metody je trpělivost. Nelze očekávat, že po jednom sezení nastane tolik očekávané zlepšení. Výsledky se dostavují až po několikrát opakovaném tréninku. Nic nelze urychlit a je třeba pamatovat na to, že když něco fungovalo u jiných, může to u nás fungovat trochu jinak. Obecně však platí, že prvotní zlepšení by mělo přijít zhruba po 10 sezeních (cca po 30 minutách), u dětí nebo těžkých obtíží, co je třeba odstranit, je třeba počítat až s 20 sezeními. Účinek metody je na rozdíl od medikamentózní terapie trvalý. Lze ho přirovnat k procesu učení čtení nebo psaní, které se člověk jednou naučí a už ho nezapomene.
Mozek si takové postupy uchová a uloží v paměti a v případě potřeby je využije. I když je EEG biofeedback zaměřen na činnost mozku jako takovou, lze jím v určité míře upravovat i některé složky osobnosti. Určité disharmonie mozkových vln totiž způsobují například cholerické chování, roztěkanost, případně stojí u vzniku nervozity. Tyto nesrovnalosti je možné metodou biofeedbacku napravit, a tak dosáhnout úprav ve vlastnostech či projevech chování.
EEG biofeedback je vhodný pro všechny věkové kategorie
Na otázku, pro koho je EEG biofeedback vhodný, je možné odpovědět zcela jednoduše – pro všechny. Metodu mohou podstoupit jak děti, tak i dospělí. Zkrátka všichni, co chtějí svůj mozek trénovat. V následujícím výčtu však uvádíme profesní a klinické indikace, u nichž je EEG biofeedback více než vítanou terapií. Z hlediska povolání to jsou především pozice, pro něž je typické vysoké tempo, nasazení a stres. V otázkách klinických předpokladů zde najdeme obtíže přímo související s mozkovou činností.
| | |
| --- | --- |
| | |
| | |
| | |
| | |
| | |
| | |
| | |
| | |
| | |
| | |
| | |
| | chronický únavový syndrom |
| | |
| | |
| | poúrazové stavy po poranění mozku |
| | |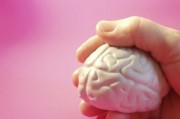 EEG biofeedback je zajímavou alternativou léčebných postupů, které řeší potíže především léky, což je, především pro tělo ve vývinu, nežádoucí. I když vyžaduje pravidelnost a volný čas, určitě by měla být upřednostněna před terapií, které může lidskému tělu přinést i nežádoucí vedlejší účinky. Léčba biofeedbackem byla bouřlivě přijímána i odmítána, v současné době se jí opět věnuje pozornost odborníků, kteří potvrzují, stejně jako mnoho studií, že tato metoda je opravdu účinná.
Metoda Biofeedback kromě toho, že je velmi účinná a příjemná, dokáže poskytnout odpočinek a naučí člověka, jak správně s mozkovou aktivitou zacházet a zbytečně neplýtvat energií.