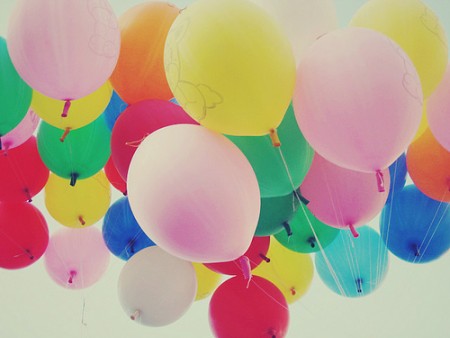 Jak naplánovat dětskou oslavu? Dětská party je pro oslavence radostně očekávanou událostí, pro pořadatele však může být náročné vše stihnout v daném termínu a naplánovat ke všeobecné spokojenosti. Je třeba se totiž postarat nejen o pohoštění a zábavu, ale i o další přípravy. Nechte se inspirovat tipy, jak vše zvládnout bez zbytečných nervů. 
Vhodné místo na dětskou oslavu
Probíhá-li dětská oslava za příznivého počasí, je nejlepším místem na party zahrada. Děti na ní mají dostatek prostoru pro hry a běhání, rodiče nebudou muset po skončení akce tolik uklízet a šance na zničení nábytku a dekorací je minimální. Pokud tuto možnost nemáte, vyberte na oslavu místnost, která je prostorná a bezpečná. Pokud se dětské party účastní jen málo dětí, můžete je vzít do kina, cirkusu nebo do cukrárny. Originální dětská oslava může proběhnout dokonce i v ZOO nebo v zábavním parku. 
Nebuďte na přípravu dětské party sami
Požádejte někoho z přátel nebo rodiny, ať vám s přípravou dětské oslavy pomůže. Těžko budete zvládat současně vítat hosty, starat se o děti, nosit jídlo a pití, vodit malé děti na toaletu apod. Každá pomocná ruka vám uspoří čas a starosti. 
Pozvánky na dětskou oslavu
Nejpozději 3 týdny před party rozešlete pozvánky pro hosty. Při jejich výrobě se fantazii meze nekladou, měly by však obsahovat minimálně tyto údaje:
Jméno oslavence
Datum a čas konání dětské party
Předpokládaný konec akce
Adresu místa a jak se tam ostatní dostanou (mapka vám usnadní popis)
Informaci o zajištěném odvozu dětí domů, pokud to plánujete
Poznámku o tom, že očekáváte potvrzení účasti (budete mít lepší přehled o tom, kolik dětí nakonec na oslavě bude)
Nákupy na dětskou party nenechávejte na poslední chvíli
Necháte-li si veškeré přípravy na dětskou oslavu na poslední den, zcela určitě nestihnete zařídit vše, co jste si naplánovali. Dopředu můžete nakoupit dekorace na výzdobu, papírové nádobí, ubrousky, balónky, pití, náčiní na hry, dětské filmy,... Předem si nachystejte oblíbenou dětskou hudbu a nezapomeňte objednat v cukrárně dort, pokud ho sami nepečete.
Den před akcí upečte dort, nakupte jídlo a připravte si pohoštění, které může zůstat v lednici nebo spíži do dalšího dne (pomazánky, cukroví, slané pochutiny,...). Ráno v den dětské oslavy vykliďte místnost tak, aby děti měly dostatek místa pro hry a na podlahu položte ochranný koberec, aby ji děti nezničily. Věci, na kterých vám záleží a cennosti, si raději uschovejte do jiného pokoje. Vyzdobte místnost (nebo zahradu) girlandami, lampiony a balónky. Nakonec přijde na řadu příprava pohoštění. Nezapomeňte ani na dostatečný přísun tekutin. 
Hry na dětské party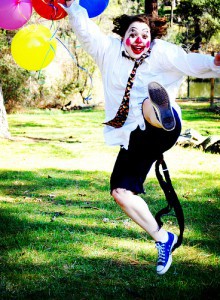 Klaun je zaručeným zpestřením každé dětské party.Klaun nebo kouzelník je příjemným zpestřením každé dětské oslavy. Na úhradu jeho vystoupení se můžete domluvit i s ostatními rodiči. Lepší je však mít v záloze několik her, u kterých se děti zaručeně zabaví. Volte takové, které se dají lehce zorganizovat a nevyžadují mnoho příprav a pomůcek. Venku na zahradě je to například skákání v pytli (můžete použít i velké pytle na odpadky), různé štafetové hry s během pozadu, skákáním na jedné noze nebo lezením po čtyřech. Také zkuste házení na cíl, trefování se míčkem do vědra s vodou, lovení umělých rybiček, apod. Nezapomeňte ani na klasické dětské hry jako je Chodí pešek okolo, Čáp ztratil čepičku, Honzo, vstávej. Když se dětská oslava koná v místnosti, je lepší zvolit spíše zábavné slovní hry.
Vzpomínky na oslavu
Nezapomeňte ani na fotky z průběhu celé dětské oslavy, nebo ještě lépe natočte video, které poté jako bonus doručíte hostům jako poděkování za dárky a účast na party. 
Tip na oblíbenou dětskou hru 
Pravidla hry "Honzo vstávej"
Jeden hráč si stoupne na opačnou stranu místnosti (nebo vymezeného prostoru na zahradě) než ostatní hráči a volá postupně na každého hráče: "Honzo, vstávej!". Dotyčný, kterého se zeptal (Honza), odpoví: "Kolik je hodin?" Samotný hráč si vybere jednu z mnoha alternativ odpovědí a odpoví např. "5 slepičích" a Honza se posune dopředu o 5 slepičích kroků. Číslovky jsou libovolné, volí si je sám hráč, a kroky mohou být tyto:
mravenčí: délka kroku je asi 10 cm
slepičí: chodidla se kladou těsně před sebe, pata jednoho chodidla se dotýká palce druhého chodidla, jako by dotyčný šel po laně
sloní: hráč udělá co nejdelší možný krok, aniž by u toho poskočil
žabí: hráč si dřepne a skočí co nejdále
čapí: hráč si stoupne na jednu nohu a poskočí dopředu
babička plete: hráč utíká, co mu síly stačí dopředu, dokud neuslyší slovo STOP
babička páře: hráč utíká pozpátku, dokud neuslyší slovo STOP
račí: hráč se vrací zpět - leze jako rak pozpátku, jeden račí krok se počítá tak, že hráč při pohybu vzad zvedne a znovu položí pravou i levou nohu a ruku
Hru vyhrává ten, který doputuje jako první k samotnému hráči na druhé straně místnosti a dotkne se ho. Pak si role vymění.
Děsí vás představa dětské oslavy u vás doma?
I v tomto případě existuje pohodlné řešení. Všechny starosti s pořádáním dětské oslavy můžete přenechat zkušeným profesionálům. Eventová agentura zajistí místo, občerstvení, program i personál, který se o vaši párty postará. Užijte si zábavu společně se svými dětmi, bez starostí a obav.