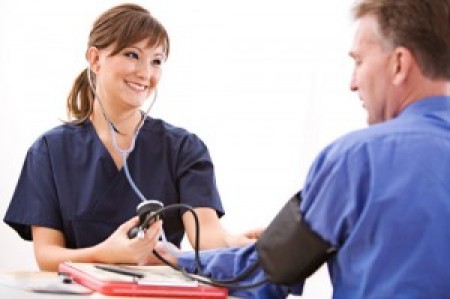 O nízkém krevním tlaku (hypotenzi) hovoříme v případě, kdy jeho hodnoty klesnou v klidovém stavu pod 115/75 mm Hg a když vstanete, klesne tlak ještě níže. To je typická známka nízkého krevního tlaku.
Příznaky nízkého krevního tlaku
Za typické příznaky nízkého tlaku jsou považovány závratě, vrávorání, studené nohy, nepotlačitelné zívání, únava, potíže při přechodu ze sedu do stoje, např.ráno při vstávání z postele.
Co je příčinou nízkého tlaku
Příčiny nízkého krevního tlaku jsou dosud nejasné. Máme k němu vrozené dispozice a častěji se týká žen než mužů. Nízký krevní tlak mohou vyvolat také určité léky nebo těžká onemocnění, jako jsou cukrovka, Parkinsonova nemoc, snížená funkce štítné žlázy. Mírná hypotenze nemusí být důvodem ke znepokojení. Na pováženou jsou však již případy, kdy se nízký tlak střídá s tachykardií a s fázemi velmi vysokého tlaku, či když po vztyku ze sedu klesne tlak o více než 30 mm Hg, provázen poruchami srdečního rytmu a enormním zpomalením srdeční frekvence. V takovém případě by měl tento stav neprodleně vyšetřit kardiolog.
První pomoc při závratích
Lidé, kteří mají nízký krevní tlak (hypotonii) trpí často závratěmi při změnách poloh z nižších pozic do stoje. Zde pomůže přejít na chvíli do dřepu, nebo ve stoji zkřížit nohy. Toto samotné zkřížení zvýší tlak o 10 až 15 mm Hg.
Co zvyšuje nízký krevní tlak
Kuchyňská sůl
Sodík, který je součástí soli, má významný vliv na krevní tlak. Asi 30% lidí je citlivých na sůl, tzn. že jejich krevní tlak na ni reaguje nadprůměrně citlivě. Hypotonici by tedy mohli zkusit zvýšit obsah soli v potravě. Není tím však myšlen přechod na hotová slaná jídla, bramborové lupínky, konzervovaná jídla apod. Měli by jíst daleko více zeleniny - je jedna zda čerstvé nebo vařené – a dostatečně osolené.
Vitamin C
Bylo zjištěno, že vitamin C posiluje působení adrenalinu na vzestup krevního tlaku. Adrenalin je hormon, který se tvoří v nadledvinkách a v části vegetativního nervového systému. Spíše než v tabletách dejte přednost vitaminu C v čerstvé stravě. Vitamin C najdete nejvíce v citrusovém ovoci, ale také v kiwi, papáji, jahodách, brusinkách, černém rybízu, ale také v zelenině – v rajčatech, paprikách, brokolici, květáku, petrželi, špenátu, bramborách. Dobrým zdrojem vitaminu C je rakytník a šípek a také ovoce amalaki. V následující tabulce najdete obsah vitamínu C v jednotlivých potravinách.
| | | | |
| --- | --- | --- | --- |
| Rostlinný plod | Obsah (mg/100g) | Rostlinný plod | Obsah (mg/100g) |
| Šípek | 2000 | Květák | 40 |
| Černý rybíz | 200 | Citrón | 40 |
| Růžičková kapusta | 115 | Mrkev | 35 |
| Kiwi | 90 | Česnek | 17 |
| Brokolice | 90 | Ředkvička | 17 |
| Červený rybíz | 80 | Rané brambory | 16 |
| Papája | 60 | Celer | 8 |
| Pomeranč | 50 | Cibule | 5 |
| Zelí | 49 | Okurka | 2 |
Lékořice
Lékořicový kořen obsahuje aromatickou látku glycyrrhizin, která podporuje vyplavení hormonů nadledvinek, které zadržují v těle sůl a podporují vylučování draslíku. Následkem toho se v těle změní hospodaření s vodou a stoupne krevní tlak. Zvyšuje se však nebezpečí otoků. Lékořice je součástí cukrovinek, u nás známých jako pendreky.
Dostatek tekutin
Lidé s nízkým krevním tlakem by měli hodně pít, aby se objem jejich krve udržel na vysoké úrovni. Nejvhodnější je pro ně minerální voda. První sklenici by měli vypít krátce poté, co ráno vstanou. Tím se spontánně zvýší krevní tlak a vydrží tak asi 2 hodiny. Káva a příležitostné pití vína může přinést hypotonikům úlevu, ale podle dispozic a individuální reakce na kofein a alkohol mohou vyvolat i opačné reakce.
Pravidelný sport
Bylo zjištěno, 2 hodiny sportu týdně pomáhá nižšímu krevnímu tlaku nahoru. Vhodnými sporty jsou posilování, vytrvalostní trénink, jízda na kole, aerobik, gymnastika, plavání (především v chladnější vodě).
Co nejíst na nízký krevní tlak
V jídle byste měli vynechat kombinaci uhlovodanů s draslíkem, tedy například dát si ke snídani müsli s ovocem. To vám může způsobit potíže, jako nervozitu, podrážděnost, ochablost, křeče. Raději si dejte chléb s vejcem a sýrem, tedy snídani bohatou na bílkoviny s dostatečným množstvím vitaminu B a obsahem soli. Doporučuje se lehká strava, která usnadní práci systému srdce – krevní oběh a stabilizuje krevní oběh.
Hlídejte si také dobu, po kterou necháte louhovat černý čaj. Ať to není déle než 2 minuty. Tak se z něj uvolní nejvíce kofeinu a další účinné látky ovlivňující krevní tlak.
Dejte si více pod hlavu
Při nízkém krevním tlaku se také doporučuje lehké zvýšení podhlavníku během spánku. Mnoho hypotoniků má paradoxně během noci zvýšený tlak, který vede k vylučování soli, což ráno vyústí silným poklesem tlaku. Je dobré tedy na noc více podložit hlavu a horní polovinu těla.
Domácí recept na nízký tlak
Rozmarýnové víno
Příprava: 1 l bílého vína smíchejte s 20 g suchých lístků rozmarýnu a nechejte 5 dní v uzavřené láhvi stát, potom přeceďte. Užívejte 2 skleničky denně k jídlu.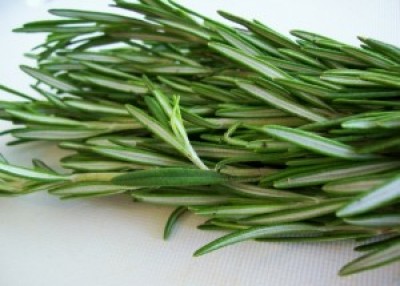 Rozmarýn
Pomoc vám poskytnou laserové hodinky LASPOT
Z mezinárodních studií vyplývá, že 80% všech nemocí je díky špatnému stavu krve. Pokud budete mít krev v pořádku, v podstatě nemůžete být nemocní. Jak to zajistit? Spolehnout se můžete na laserové hodinky LASPOT, které zlepšují průtokovost krve a zvyšují flexibilitu červených krvinek. Přímo tak napomáhají tomu, abyste zamezili problémům s nízkým krevním tlakem jednou provždy.