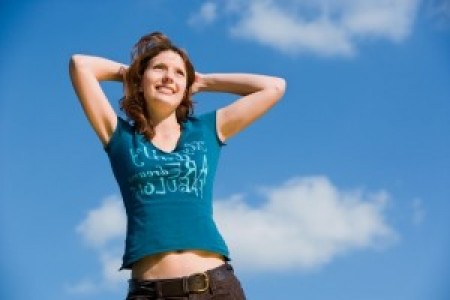 Lidský organismus musí denně bojovat s působením negativních vlivů zapříčiněných dnešní hektickou dobou, která je často důvodem, proč se lidé o své zdraví nestarají tak, jak by chtěli. Výsledkem je hluboký stres, oslabená imunita a nedostatečná energie, kterou by člověk potřeboval, aby mohl povinnosti každého dne zvládat bez velkých komplikací.
Jedním z přírodních pomocníků, kteří se dle odborníků podílejí na navrácení fyzické i psychické kondice do normálního stavu a detoxikují organismus, je chlorella – sladkovodní řasa (resp. rod sladkovodních řas), jejíž složení působí na lidské tělo blahodárným způsobem. Řasa chlorella nabývá v poslední době na popularitě, protože se stále intenzivněji hledají způsoby, jak detoxikovat organismus zcela přírodní cestou.
Chlorella – řasa zkoumaná vědci z celého světa
Jak už bylo zmíněno výše, chlorella je zelená sladkovodní (může se vyskytovat i ve slané vodě) řasa, přesněji mikrořasa (tedy kulovité buňky o velikosti zhruba 3 až 8 mikromilimetrů), která obsahuje spoustu důležitých živin. Jednou ze složek je i chlorofyl, po němž je částečně pojmenována. Mnohými je označována za vůbec nejzdravější potravinu či nezbytný potravinový doplněk. Objevena byla přibližně v roce 1890, kdy si jejích zázračných účinků všiml holandský vědec, jenž se právě studiem jednobuněčných organismů zajímal. Do centra mnohem většího zájmu odborníků se však dostala až v několika posledních desetiletích, kdy byla chlorella podrobována četným výzkumům, v tuzemsku nevyjímaje.
V moderní době se účelně pěstuje ve velkých nádržích především na východě Japonska, protože v této oblasti má chlorella nejlepší podmínky a klima pro svůj růst a rozvoj. Ostatně – japonská chlorella je proto často pokládána za nejkvalitnější produkt tohoto druhu na světě.
Chlorella a její složení
I když je chlorella ve své podstatě velmi malou rostlinu, své případné rozměrové nedostatky hravě nahrazuje jedinečnou kombinací látek, co obsahuje, kterou jí mohou závidět i mnohem větší kolegové z říše flóry. Nechybí v ní totiž vitamíny, minerály, nukleové kyseliny či vláknina. Přesnější informace o tom, jaké látky v sobě chlorella ukrývá, uvádí následující tabulka:
| | |
| --- | --- |
| | |
| | |
| | |
| | |
| | |
| | |
| | |
| | |
| vitaminy B1,B2,B3,B5,B6,B12 | |
| | |
Chlorella je svým složením velmi zajímavá, protože dokáže nahradit i na první pohled přirozenější zdroje konkrétních látek. Například vitaminu B12 má mnohem více než pivovarské kvasnice nebo hovězí játra. Obsahem vitaminu C poráží i pomeranče a z hlediska zastoupení vápníku ve svém složení převyšuje i kravské mléko.
Jak chlorella pomáhá?
Případy, kdy chlorella pomůže, by se daly shrnout do jednoho, v současné době často skloňovaného slova, a to detoxikace. Každý den se totiž do člověka dostávají různorodé škodlivé látky, které organismus zanáší a způsobují v něm problémy. Chlorella a detoxikace organismu je tedy oprávněným spojením. Díky tomu, že je schopná dodávat tělu obrovské spektrum všech potřebných látek, je záběr její účinnosti velmi široký. Chlorella tak je nejen prevencí, ale i lékem, co zlepšuje stav přírodní cestou. Jak tedy chlorella při pravidelné konzumaci v lidském těle pomáhá?
podporuje činnost nervové soustavy
posiluje obranyschopnost
detoxikuje
podílí se na procesu krvetvorby
udržuje ideální hladinu cholesterolu
pročišťuje trávicí soustavu
podporuje regeneraci buněk
udržuje vnitřní PH v kladných hodnotách
pomáhá při kožních problémech
chrání cévní systém
bojuje proti nadměrnému ukládání tuků
Chlorella – detoxikace organismu na několik způsobů
Značný zájem o chlorellu způsobil, že je k dostání jako potravina, nebo jsou její výtažky přísadami ostatních výrobků, a to takových, co jsou určeny jak k přímé konzumaci, tak k zevnímu použití. Chlorella je tedy nabízena nejen ve formě tablet, ale také jako prášek či gel, šampon apod.
Chlorella se řadí do kategorie tzv. zelených potravin, které jsou aktuálně velmi populární. Spolu s ní je doporučován i mladý ječmen, co obsahuje také velmi prospěšné látky podílející se na udržování co nejlepšího zdravotního stavu a odbourávání případných komplikací. Řasa chlorella je unikátem, co určitě stojí za vyzkoušení.