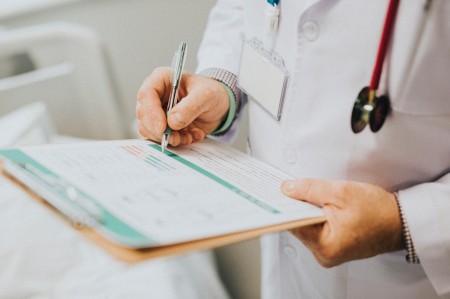 Cukrovka 2. typu
Nadměrná žíznivost, chorobný hlad a potřeba častého močení – to jsou klasické symptomy, které s sebou nese cukrovka 2. typu. Diabetes mellitus 2. typu dokáže pěkně znepříjemnit život, své o tom ví devětačtyřicetiletý Milan, kterému cukrovku 2. typu diagnostikovali před pár lety. Od té doby si musel projít nepříjemným přístupem k léčbě, potýkal se se zdravotními problémy a musel také vyhledat jiného diabetologa. Výsledky ale stále nebyly dostatečné. Potom objevil ájurvédu a zcela jiný přístup ke svému onemocnění. 
Diabetes mellitus 2. typu znamená metabolickou poruchu, pro kterou je typická zvýšená hladina glukózy v krvi a současně se objevuje rezistence na inzulín a relativní nedostatek inzulínu. Tím se liší od cukrovky 1. typu, u které dochází k absolutnímu nedostatku inzulinu. Cukrovkou 2. typu trpí přibližně 90 % případů diabetiků, zbývajících 10 % spadá zejména do kategorií cukrovky 1. typu a tzv. těhotenské cukrovky.
Úprava jídelníčku nebo léky někdy nepomáhají
Diabetes 2. typu se zpočátku řeší zvýšenou pohybovou aktivitou a úpravou jídelníčku. Pokud tento přístup nepomůže, může lékař předepsat léky jako metformin nebo inzulin. Když se Milan dozvěděl, že diabetem 2. typu trpí, vším tím si prošel. Doktoři mu naordinovali dietu a pohyb. Jenže přes všechnu snahu se nedostavoval žádný efekt, a tak mu nasadili lék metformin. Ale problémy, které poté přišly, byly neúnosné – nevolnost, bolesti břicha, křeče a průjmy.
Vše se stále jen zhoršovalo, glykémie se zvyšovala, objevil se vysoký cholesterol a také tlak byl nad limitem normy. Milan přiznal, že tolik léků v životě nebral a chtěl to změnit. Proto začal ještě více sportovat, chodit na dlouhé procházky, změnil jídelníček. Jedl více ovoce a zeleniny a celozrnné pečivo. I tak průběžné testy nevypadaly dobře.
Poslední záchrana – ájurvéda
A tak se Milan rozhodl jít cestou holistické přírodní medicíny. Vzhledem k tomu, že cukrovka 2. typu je celosvětovým problémem, objevují se nové cesty léčby. Milan se dostal až k novému přípravku Aimil BGR-34EU. 
Aimil BGR-34EU je ajurvédský doplněk stravy s obsahem rostlin a rostlinných extraktů:
dřišťál osinatý - přispívá k normální hypolipidemické reakci, normální činnosti kardiovaskulárního systému, normální hladině cholesterolu v krvi a normální hladině glukózy v krvi.
křídlok vakovitý - obsahuje bioflavonoidy, což jsou látky rostlinného původu přítomné ve všech rostlinných buňkách a jsou pro naše tělo nepostradatelné.
mořena srdčitá - obsahuje antioxidanty, podporuje imunitní systém, přispívá k normální činnosti jater, normální funkci močové soustavy (ledviny) a normálnímu zdravému metabolismu cukrů.
pískavice řecké seno - má zejména vliv na kardiovaskulární, trávicí a oběhovou soustavu. Je dobrým pomocníkem při překyselení žaludku a žaludečních křečích. Reguluje hladinu cukru v krvi jeho postupným uvolňováním a pomáhá se snížením cholesterolu.
chebule srdčitá - reguluje hladinu krevní glukózy zmírněním oxidativního stresu. Obsahuje antioxidanty a podporuje imunitu.
gymnéma lesní - tato rostlina je používána k léčení diabetu již více než 2000 let. Ájurvédští lékaři se na tuto rostlinu odvolávají jako na gurmar nebo "zabiják cukru".
Tento ájurvédský doplněk stravy přispívá k udržení hladiny glukózy v krvi, napomáhá normálnímu metabolismu glukózy, kontrole hmotnosti a funkci močové soustavy. 
Indická vláda dala vědcům za úkol vytvořit ájurvédský bezpečný a funkční doplněk stravy podporující léčbu cukrovky. Vědci na tomto zadání pracovali pět let a prozkoumali více než pět set bylin a rostlin. Navrhli složení, kde je kombinována mletá frakce rostlin a jejich extrakt pro zvýšení účinnosti. Tak vznikl přípravek Aimil BGR-34EU, který z ájurvédského pohledu podporuje úpravu dóši Kapha. 
Podpora úpravy dóši Kapha
Výsledky z laboratoře po užívaní BGR-34EU ukazují skvělé výsledky
Užívání BGR-34EU je velmi jednoduché. Na začátku se bere tobolka dvakrát denně půl hodiny před jídlem, po měsíci užívání se zvyšuje na dvě tobolky dvakrát denně. Po prvních oficiálních výsledcích z laboratoře se zjistilo, že je vše na dobré cestě. Dlouhodobý cukr klesl, cholesterol byl v normě, krevní tlak taky a moč byla bez glukózy. Tohle všechno se podařilo za necelé dva měsíce užívání přípravku. A Milanův stav se dál zlepšuje, a to díky ájurvédě.