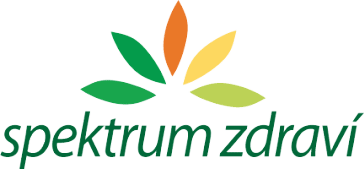 Lunární kalendář 27. červenec 2014
online
27. červenec 2014

Měsíc putuje znamením Lva, dnes je novoluní. Něco si přejte, v novoluní se přání plní. Běžte na procházku, ale nepřetěžujte se, srdce je dnes namáháno více, než v jiné dny. Snažte se vyhnout stresovým situacím.
---
Tento den má svátek Věroslav
1. lunární den
První lunární den trvá od novoluní do prvního východu Měsíce po novoluní. Čím je kratší, tím intenzivněji se v něm vše odehrává. Jeho symbolem je Lampa, Lucerna a Třetí oko. Je dobré ho věnovat duchovní očistě, nejlépe skrze oheň. Poseďte u krbu nebo u svíčky a dívejte se do plamene. Myslete na vše, čeho byste se chtěli zbavit a odevzdávejte to ohni, který spálí veškerou negativitu. Odpouštějte, promíjejte, čistěte věci z minulosti. Jakmile se očistíte, můžete přejít k vizualizaci vašeho přání. První lunární den se přání zhmotňují, přejte si proto jen to, co doopravdy chcete. Více o lunárním dni..
2. lunární den
Druhý lunární den začíná prvním východem Měsíce po novoluní a trvá až do jeho dalšího východu. Jeho symbolem je Roh hojnosti nebo Tlama. Buďte štědří k ostatním, vyvarujte se agrese a lakoty. Nastává očista těla. Pomůže vám v tom půst, sauna, lázně apod. Tělo nám dává signály o našich postojích a myšlenkách. Pokud se nám z někoho nebo z něčeho "dělá zle", znamená to, že nám tento člověk nebo tohle škodí. Osvoboďte se od špatného a nelitujte toho. Dnes můžete obdržet důležitou informaci, která vás bude provázet celý měsíc. Vnímejte dobře informace, které k vám přicházejí a promyslete, jak by se daly využít. Začněte realizovat svoje plány. Rozlišujte, co skutečně potřebujete a co ne. Více o lunárním dni..
---
Lunární den ve zkratce
Znamení
♌ lev
Fáze
novoluní
00:42


odzemí

Lunární den
1, 2
Východ Měsíce
06:05
Západ Měsíce
20:40
Síla
klesající
Živel
oheň
Orgány
srdce, záda, bránice, krevní oběh, tepny
Barva
červená
Energie
mužská - dynamická
Kvalita dne
horký, suchý, neplodný
Systém
smyslové orgány
Živná kvalita
bílkovina, ovoce
Zahrada
plod
NOVOLUNÍ
Novoluní představuje nové začátky, ale také ukončení a vnitřní přeměnu. Tvůrčí myšlenky a nápady jsou velmi originální, je třeba je využít, dát jim směr a formu. Máme před sebou mnoho možností, musíme si z nich jen vybrat. Nov je zlom mezi vyčerpáním a přívalem nové energie. Zpočátku tuto energii můžeme vnímat jako napětí, neklid, netrpělivost a vzrušení, které může přecházet do podrážděných reakcí. Cítíme aktivitu, ale nevíme, kterým směrem ji zaměřit. Něco začíná, ale je to tak neuchopitelné, hoříme nedočkavostí, abychom se do toho pustili. Více o novoluní..
NOVOLUNÍ VE LVU
Novoluní ve Lvu nás vyzývá k tomu, abychom si ujasnili pohled na sebe sama a na to, jak se prezentujeme navenek. Zeptejme se sami sebe, jakými bychom si přáli být, co bychom chtěli dělat, co umíme opravdu dobře..? Zamyslíme se i nad našimi špatnými vlastnostmi - jakých se chceme zbavit?
ENERGIE DNE
Dnes se řeší "srdeční záležitosti". V popředí zájmu budou ti, které milujete. Vládne odvaha, radost z rizika, štědrost, síla, ušlechtilost, tvořivost, bystrý rozum. Lidé mají zvýšenou potřebu přátelských setkání, je proto čas uspořádat oslavu, piknik, sportovní turnaj, vyjít si zatancovat.. Úspěch v obchodních jednáních, při zkouškách a konkurzech je zaručen, budete odvážní a rozhodní. Také z nakupování budete mít radost, dopřejte si dnes luxus. Máte ochranitelské sklony, ale můžete také zažít vášnivou lásku. Pozor dnes pouze na dominantní chování a vznětlivost.
Co nás učí Měsíc ve Lvu:
Spojit svoji slunečnou část, tedy tu aktivní, hrdou a extrovertní s tou naší pasivní, tichou a klidnou měsíční částí.
Bachova květová esence pro dnešní den: Vervain (Sporýš lékařský)
ZDRAVÍ
Lev má vliv na srdce, záda, bránici, krevní oběh, tepny a vlasy. Vše, co dnes uděláte pro tyto části těla dobrého, bude působit dvojnásob účinněji než jindy. Vše, co srdce a další uvedené orgány zatěžuje, bude působit ještě více škodlivěji, než v jiných dnech. Ve dnech Lva bolí více záda občas pozlobí i srdce. Měli byste vyhnout všemu, co srdeční sval zatěžuje, při plném zdraví však fyzická práce nevadí. Lidé s nemocným srdcem by se ale neměli namáhat fyzicky ani psychicky, takže výšlap do hor je vhodnější, až nebude Měsíc ve Lvu. Dnes hory vyměňte za nenáročnou romantickou procházku. Odložte také dlouhé cesty autem. Vyhněte se dnes, pokud možno, stresu. Podpořte krevní oběh krátkým cvičením hned po ránu. Tento den je vhodný k posílení a ozdravění trávicího ústrojí, kterému sice vládne znamení Panny, ale je dobré začít s tím už teď. Dnes není vhodný den na očkování ani na operace srdce a cév.
STRAVA
Novoluní je ideálním dnem pro očistu, dietu či půst. Měli by jste konzumovat pouze jednu potravinu rostlinného původu, která nezůstává dlouho v trávícím traktu. Vhodná je rýže Basmati, která je velmi lehká a nejlépe stravitelná. Můžete si udělat také ájurvédský odlehčovací den nebo jíst jen ovoce či zeleninu nebo pít čerstvé šťávy. V novoluní metabolismus pracuje rychleji a pokud tělo nezatěžujeme těžkou stravou, samo se nejúčinněji zbaví toxických látek. Energii, kterou by jinak spotřebovalo na trávení potravy, použije k regeneraci a vyplavování toxinů.
Pokud se na dietu či půst necítíte, doporučujeme alespoň stravu z čerstvých potravin a tepelně neupravované pokrmy, tzv. živou stravu.
Ve dnech Lva hraje důležitou roli bílkovina. Buď ji trávíme dobře a můžeme tedy dnes konzumovat více bílkovinných jídel nebo naopak. To se týká i ovoce. Dnes si dopřejte ryby, mořské plody a drůbež, hrách, fazole, čočku, mléčné výrobky, plodovou zeleninu, ovoce. Ve dnech plodu jsou obzvlášť vhodné tyto potraviny:
obiloviny, rýže, špalda, ovesné vločky, cibule, cuketa, dýně, fazole, hrách, čočka, kukuřice, lilek, meloun, okurky, papriky, rajčata, ořechy, slunečnicová semínka, klíčky, zázvor
Z ovoce jsou to hrušky, jablka, lesní plody, ananas, jahody, kdouloň, kiwi, maliny, mango, meruňky, papája, pomeranče, rybíz, švestky, třešně, víno
Pokud vám však některá z těchto potravin nedělá dobře, úplně ji vynechte. Strava je lék a účinky těchto potravin na naše tělo se dnes zesilují, ať v dobrém či špatném. Jídla dnes dostatečně kořeňte, k dochucení používejte zejména česnek. Je prokázáno, že lidé, kteří sní denně stroužek česneku, téměř nebývají nemocní. K pití si dejte čistou vodu nebo ovocný čaj. 
Léčivá rostlina pro dnešní den: Slunečnice a třezalka – slunečnicový olej dodá sílu, čaj z třezalky zklidní nervy
KRÁSA
Lev má neobyčejný vliv na vlasy, při novoluní se však raději vyhněte jejich stříhání. Udělejte si vlasový zábal, použijte vlasové prášky a oleje. Depilaci a holení nechte na jiný den, chloupky by zase rychle vyrostly. Nechte si dnes namasírovat záda.
Domácí recepty pro pěkné vlasy
Éterické oleje a vůně pro dnešní den: Pomeranč, Hořký pomeranč, Oregano, Skořice, Neroli, Santalové dřevo, Máta
MAGIE
Při novoluní jsou nejvhodnější kouzla, kterými chcete podpořit nové začátky, projekty a cíle. Přání vyslovená při novoluní se plní.Ve Lvu se nejčastěji provádějí honosné a velké obřady, čaruje se na velké a tvořivé projekty. Vyberte si kouzlo..
DOMÁCNOST
Vyčistěte krby, kamna, komíny, zahradní grily. Vykuřte místnosti vonnou tyčinkou. Vše nepotřebné spalte. Vhodný den pro boj s plísněmi. Dřevo dnes nebude vlhké, proto se s ním bude dobře pracovat.
ZAHRADA
Dnes je odzemí, nepracujte s půdou ani s rostlinami. Je den klidu, nechejte zemi i rostliny odpočívat.
Stáhnout v PDF