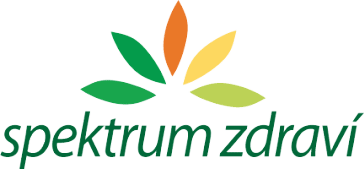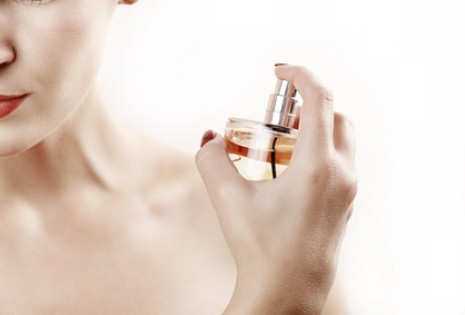 Pižmo se už dnes vyrábí pouze uměle, v minulosti kvůli němu ale téměř vyhynul jeden živočišný druh - kabar pižmový. Ten je dnes už však chráněný.
Pižmo je nejkrásnější a nejintenzivnější živočišnou vůní
Pižmo, zastarale a hovorově také mošus, často se setkáte i s anglickým označením musk. Všechno to jsou názvy pro látku, která pochází ze zvláštních žláz samců kabarů pižmových. Vyniká pronikavým a specifickým zápachem, po naředění se však tento odér mění na velmi příjemnou vůni. Odpradávna se proto pižmo používalo k výrobě parfémů, ale i v lékařství, dokonce se mu přisuzovaly afrodiziakální účinky. Dnes se pižmo vyrábí uměle, přidává se do parfémů a využívá jej také aromaterapie.
Vonné silice používali lidé k nejrůznějším kosmetickým i lékařským účelům už před mnoha stovkami a tisíci let. Získávali je většinou z rostlin, ale také ze živočichů. Jednou z nejstarších a nejdéle používaných živočišných vonných látek je právě pižmo, které je považováno za nejpříjemnější a nejintenzivnější vonnou látku pocházející ze zvířete. Spolu s dalšími podobnými živočišnými aromaty, například ambrou, se používalo zejména ve výrobě parfémů.
Pravé pižmo a jeho původ
Pravé pižmo je pronikavě páchnoucí látka, kterou vyměšují samci kabarů pižmových (latinsky moschus moschiferus). Kabaři patří do čeledi jelenovitých, podobají se kamzíkům a dosahují zhruba velikosti kozy. Žijí ve vysoko položených horských oblastech střední Asie, tedy na území Indie, Pákistánu, Tibetu a Číny. Samci kabarů mají na břiše váček, do kterého ústí žlázy vylučující silně aromatickou látku, pižmo. Váček se látkou plní, pižmo se usazuje a občas jej zvíře vylučuje, přičemž vyměšování souvisí s rozmnožováním a v době říje samci pižmo používají k vábení samičky.
Množství vyprodukovaného pižma závisí na stáří samce a také na ročním období, váček velikosti menšího vlašského ořechu může obsahovat až 50 g této látky mazlavé konzistence. Ven z váčku se pižmo většinou vylučuje ve formě zrníček, kuliček a hrudek velikosti maximálně hrachu. Barvu má pižmo červenohnědou a časem tmavne až dočerna.
Lov kabarů pro pižmo vedl téměř k jejich vyhubení
Pižmo se získávalo nejčastěji lovením samců kabarů, kterým se poté uřízly pižmové váčky a nechaly se usušit, aby mazlavé pižmo ztuhlo na zrnitou hmotu. Usušené pižmo se následně prodávalo přímo ve váčcích nebo už bez nich.
Jelikož získání vzácné látky bylo možné v podstatě jen zabitím kabara pižmového, jejich lov vedl téměř k vyhubení tohoto druhu. Od roku 1979 je proto jejich lov zakázán a kabaři pižmoví jsou chráněni jako ohrožený druh. Přírodní pižmo je tak v dnešní době nahrazováno uměle vyrobenými látkami.
Hledání vhodného umělého pižma
První umělé pižmo vytvořil roku 1888 chemik Albert Baur, a to v podstatě omylem při experimentu s výrobou efektivnější formy trinitrotoluenu. Nově vzniklá vonná látka se začala nazývat nitropižmo (nitro-musk) a stala se prvním syntetickým pižmem. Později, v 80. letech minulého století, se však zjistilo, že jde o látku nestabilní a snadno se měnící v toxickou, proto byla zakázána.
V průběhu let další chemikové vytvářeli další a další látky označované jako umělé pižmo. Vyvinula se tak polycyklická a makrocyklická pižma, první jmenovaná se začala používat v moderní výrobě parfémů. Makrocyklické pižmo se vyrábí z rostlin a velmi věrně napodobuje přirozenou vůni pižma, ale jeho výroba je poměrně drahá. Zajímavé také je, že zhruba polovina lidské populace makrocyklické pižmo necítí a nevnímá. Proto se v parfémech kombinuje několik druhů pižem.
Existují také alicyklická pižma a další, neustále se vyrábějí nová pižma a nahrazují některá původní, které jsou už dnes považována za škodlivá a opouští se od nich.
Přírodní látky podobné pižmu
Kromě uměle vyráběného pižma existují také přírodní látky živočišného i rostlinného původu, které mají aroma podobné pižmu, nedosahují však jeho kvalit. Tyto vonné látky připomínající pižmo vylučuje například ondatra pižmová. Zdrojem pižmové vůně mohou být i rostliny, jednou z nich je ibiškovec pižmový, z jehož semen se získává silice používaná v kosmetice nebo jako aroma v potravinářství. Dále třeba andělika lékařská nebo kejklířka pižmová.
Pižmo a parfumerie
Už od starověku se tak pižmo používalo jako vzácná vonná látka, ovšem jen pro ty nejbohatší a nejurozenější, tedy pro vládce. Později se jeho používání rozšířilo a pižmo se stalo základem pro luxusní a drahé parfémy, zejména arabské. Jelikož má čisté pižmo silný, specifický a velmi živočišný zápach, při výrobě parfémů se používalo pižmo zředěné, které vonělo velmi příjemně. Parfémům propůjčovalo teplou a jemně smyslnou vůni. Kromě toho mělo pižmo velmi důležitou roli fixátoru. Zpomalovalo odpařování vonných látek, tím prodlužovalo trvanlivost vůně a navíc podporovalo její stálost.
Dnes je pižmo součástí některých parfémů, jde však pouze o jeho umělou náhražku. Některé druhy umělých pižem se používají i v mýdlech, pracích prášcích a dětských zásypech. Díky nim mají tyto produkty onu vůni čistoty. Často se dnes setkáme s označením pižmo, které neodkazuje ke konkrétní látce a složce parfému, ale popisuje celý dojem z vůně a vonné kompozice. Jako pižmová se označuje vůně sladká, krémové, pudrová, někdy i bohatá, kořeněná a dřevitá.
Pižmo a aromaterapie
Pravé pižmo se dříve využívalo částečně i v lékařství a bylo považováno za osvědčené afrodiziakum, tedy látku zvyšující pohlavní pud. Dnes vonné silice připomínající pižmo nachází uplatnění v aromaterapii, léčebné metodě využívající pozitivního působení vůní na lidské zdraví. Vůně pižma pomáhá harmonizovat psychiku, přináší uvolnění a povzbuzení, navozuje pocit dobré nálady a pohody.