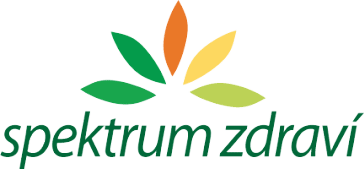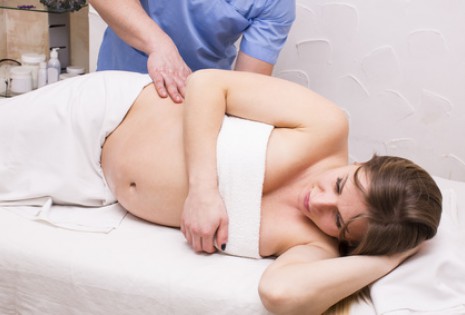 Masáže pro těhotné mají svá přísná pravidla.
Odborné masáže pro těhotné ulehčí budoucí mamince od bolestí i stresu
Masáže pro těhotné se od klasických masáží liší, neboť je třeba brát ohled na změny v i na těle budoucí maminky. Chcete-li takovou masáž v požehnaném stavu podstoupit, základním předpokladem úspěšné a bezpečné masáže pro těhotné je svěřit se do rukou odborníka. 
Jsou vhodné masáže pro těhotné?
V průběhu těhotenství dochází jak nárůstu hmotnosti ženy, tak i k dalším změnám. Břišní dutina se zvětšuje, čímž dochází k oslabení břišního svalstva, mění se sklon pánve a tím i celé těžiště těla nastávající maminky. Zvětšený objem dutiny břišní těhotná žena vyrovnává větším prohnutím v bederní páteři, což způsobuje přetěžování zádového svalstva. Často pak dochází i k výraznému napětí v ramenech, šíji a bolestech mezi lopatkami. Všechny tyto změny u mnoha těhotných žen způsobují mnohým známé nepříjemné bolesti zad v období těhotenství, obzvlášť v jeho pokročilejším stadiu. Stejně jako zádům uleví také dolním končetinám vhodná masáž. Těmito masážemi lze předcházet vzniku otoků a únavě nohou.
Masáže pro těhotné jsou v takových případech výborným řešením a rozhodně je lze doporučit. Těhotné ženě dobře provedená masáž přinese úlevu od bolestí, uvolní svaly i psychické napětí. Velice příjemná je i relaxace, která těhotenské masáže provází. Masáže pro těhotné patří dnes k oblíbeným wellness procedurám, které najdete buďto ve wellness centrech, nebo ve specializovaných zdravotnických zařízeních.
V období těhotenství je samozřejmě třeba zvýšené opatrnosti při provádění masáže. Rovněž ne všechny masáže jsou v těhotenství vhodné.
Masáže pro těhotné – kdy a jak často?
Pokud je těhotná žena zdravá a těhotenství probíhá normálně, pak se doporučují masáže pro těhotné ženy od 4. měsíce těhotenství. Můžeme se setkat s tím, že se nedoporučují či vůbec neprovádí masáže pro těhotné do ukončeného 3. měsíce těhotenství. Na to se však názory různí. Pokud masáž provádí osoba, která má s těhotnými zkušenosti a masáž je prováděna jemně bez použití razantních technik, může se i v tomto období stát vhodným způsobem relaxace. V období od 7. měsíce těhotenství lze masáže provádět bez obav i 2x až 3x týdně. O vhodnosti masáže v těhotenství se v případě pochyb vždy můžete poradit se svým ošetřujícím lékařem. Poradit se je vhodné vždy, pokud v těhotenství trpíte vysokým tlakem či těhotenskou cukrovkou.
V jakých případech jsou masáže pro těhotné kontraindikovány?
Masáže pro těhotné se nesmí provádět v těchto případech:
Kontraindikace celková:
rizikové těhotenství
samovolná ukončení těhotenství v minulosti
stavy vyžadující klid na lůžku
bolesti v podbřišku
horečnatá a zánětlivá onemocnění
krvácivé stavy rozličných příčin
při onkologických a jiných závažných onemocněních (leukémie, hemofilie atd.)
Kontraindikace lokální:
zanícená místa a místa postižená plísněmi
postižení kůže ekzémy, vyrážkami, kopřivkou a jiná poškození kůže
při přecitlivělosti pokožky na masážní oleje
v případě zánětlivého onemocnění kloubů (akutní revmatismus)
v místě, kde jsou křečové žíly nebo otoky
bříško těhotných žen a žen v období šestinedělí
Zásady pro bezpečnou masáž v těhotenství
Nejdůležitější je výběr osoby, která bude masáž provádět. Měla by mít s masážemi těhotných zkušenosti a měla by být schopna zodpovědně zvolit správný druh masáže. Vybírejte si taková wellness centra, jejichž odbornosti můžete věřit.
Před zahájením masáže vždy zkonzultujte s masérem svůj zdravotní stav a popište mu všechny své těhotenské problémy.
Vždy ve spolupráci s masérem najděte pro masáž vhodnou polohu – každé těhotné vyhovuje jiná poloha.
Pokud během masáže či po masáži cítíte jakékoli nepříjemné pocity, proberte je ihned na místě s masérem nebo následně se svým lékařem.
Jak se těhotenské masáže provádí?
Masáže pro těhotné se provádí buďto vleže, a to v poloze na boku. Tak se masíruje jedna polovina a poté druhá polovina zad. Při této poloze lze bříško podložit tak, abyste se cítila opravdu příjemně a nic vás nebolelo. Je možné provádět pouze masáž zad, anebo masáž celého těla, což pocit relaxace jen podpoří. Masáž hýždí a dolních končetin je pro těhotné ženy velice příjemná a přináší úlevu.
Pokud je z nějakého důvodu poloha vleže nevhodná, provádí se masáž vsedě na židli. Tak lze účinně masírovat šíji a horní část zad. Nikdy se masáže v těhotenství neprovádí v poloze na břichu, ale ani na zádech. Masáž by měla být jemná, prováděna s citem s užitím výhradně měkkých masážních technik.
Jaké druhy masáží se v těhotenství doporučují?
Relaxační masáž
– tradiční masáž, ideální pro celé období těhotenství. Na organismus má tyto účinky:
slouží k uvolnění svalstva
eliminuje bolesti zad
odbourává napětí, stres a pocity úzkosti
zlepšuje činnost vnitřních orgánů
aktivuje imunitní systém, posiluje celkovou duševní a fyzickou kondici
napomáhá kvalitnímu spánku 
Těhotenská aroma-masáž
– masáž speciálně pro těhotné ženy. Vůně aromatických esencí působí přímo na centrální nervový systém, čímž okamžitě navozuje psychickou pohodu. Esenciální oleje by měly být pečlivě vybrány odborníky v oblasti aromaterapie, s ohledem na stadium těhotenství a aktuální zdravotní potíže. Účinky aromaterapie lze účinně využít i při porodu.
Tato masáž může pomoci se zácpou, nespavostí, křečovými žilami, zadržováním tekutin v těle, s bolestmi hlavy, ale i s pocitem strachu a úzkosti. Některé éterické oleje jsou pro aromaterapeutickou masáž kontraindikovány, neboť by mohly vyvolat porod. O účincích aromaterapie v těhotenství a jejích specifikách se dočtete také v našem článku Aromaterapie v těhotenství.
Masáž Shiatsu
– doporučovaná masáž, která prospěje mamince i miminku v bříšku.
Masáž shiatsu je japonská léčebná metoda, přičemž je teoretický základ čerpán z čínské medicíny. Masáž je prováděna v plném oblečení, bez použití krémů či olejů. Proto je vhodná tam, kde je kontraindikováno použití masážních olejů přímo na kůži. Dokáže ulevit velkému množství fyzických potíží v těhotenství, vyrovnává emoce a přináší pocit relaxace. Tato masáž není vhodná v prvním trimestru. Naopak je vítaným pomocníkem ve druhé polovině těhotenství a také po porodu.
Jakým masážím se v těhotenství určitě vyhnout?
Nepodstupujte masáže, které nejsou speciálně přizpůsobeny pro těhotné a používají razantní a drsné či bolestivé masážní techniky (např. klasická thajská masáž)
Vynechte všechny druhy detoxikačních masáží – žádná masáž s výrazně detoxikačním účinkem není pro těhotnou ženu a její miminko v bříšku vhodná, neboť se může najednou uvolnit velké množství škodlivin, které se placentou dostanou až k plodu.
Lymfatické masáže, stejně jako reflexní masáže chodidel lze provádět jen s nejvyšší opatrností vzdělanou osobou.