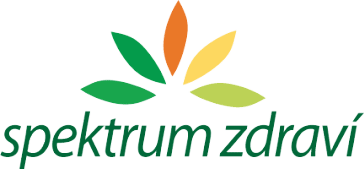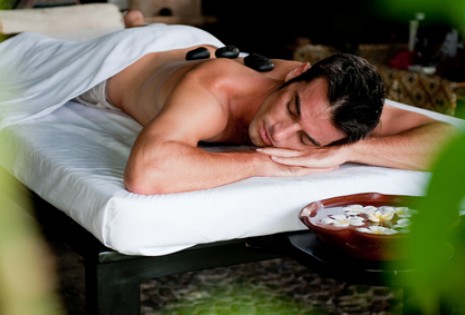 Masáž lávovými kameny
Masáž lávovými kameny – relaxace a léčebná metoda v jednom
Umíte si představit lepší způsob relaxace než je masáž, příjemné prostředí wellness centra či salonu, postupně se uvolňující svaly, prohřívání unaveného těla, klid a uklidňující hudba? Ještě o stupeň lepší je to však v případě, že se přidají lávové kameny a vonný olej.
Odkud masáž lávovými kameny pochází?
Masáž lávovými kameny má své kořeny údajně až v dobách před 5000 lety, kdy je prováděli Inkové a Mayové, a zmínky o tomto druhu masáže můžeme nalézt také ve starých pramenech z Indie, Číny a Mezopotámie. Tyto staré civilizace věřily v léčivou sílu vzácných kamenů, které byly přikládány na tělo, aby pomáhaly odstraňovat bolest a zbavovat tělo negativní energie. Masáž lávovými kameny byla založena i na stimulaci akupresurních bodů, ze kterých dodnes čerpá alternativní medicína.
Není náhoda, že masáž lávovými kameny přečkala dlouhá tisíciletí a své příznivce si získává i v dnešní době. Každý, kdo masáž lávovými kameny jednou vyzkoušel, vám potvrdí, že lepší způsob relaxace byste hledali jen těžko.
Masáž lávovými kameny se provádí kameny s dokonale hladkým povrchem, zpravidla tmavé barvy, která je dána jejich vulkanickým původem. Lávové kameny mají díky svému složení schopnost dobře absorbovat tepelnou energii, čímž se liší od jiných typů hornin.
Lávové kameny pomáhají odstraňovat bolest způsobenou blokacemi na různých bodech v tělě a mají schopnost rozproudit tělesnou energii.
Masáž lávovými kameny se neobejde bez aromatických léčivých olejů, díky kterým je celá procedura ještě příjemnější. Používají se nejrůznější oleje od krásně voňavého kokosového až po levandulový, jehož vůně působí uklidňujícím dojmem. V lepších wellness salonech nebo masážních centrech mnohdy dostanete na výběr z několika druhů olejů, takže se můžete rozhodnout podle osobních preferencí i momentální nálady.
Lávové kameny se před masáží nahřívají ve vodní lázni na teplotu okolo 40 - 50 °C. Teplo sálající z lávových kamenů se dostává až do hloubky 3 cm pod kůži, čímž ovlivňuje svalstvo i tělesné procesy, a zároveň spolu s uvolňováním energie odstraňuje nervozitu i napětí. Lávové kameny mohou pomoci i při problémech s nespavostí a dlouhodobou únavou. Další z mnoha schopností, kterými lávové kameny oplývají, je odstraňování bolesti kloubů, zrychlování metabolismu a vyplavování škodlivin z těla. A pokud trpíte zhoršenou funkcí lymfatického systému či jater nebo ledvin, i vám by se tento způsob relaxace ve wellness centru či masážním salonu vyplatil.
Zanedbatelné nejsou ani kosmetické účinky, které masáž lávovými kameny přináší. Teplo sálající z nahřátých lávových kamenů otevírá póry, díky čemuž se zvláční pokožka, která je poté krásně hebká. Dámy ocení vliv na celulitidu, která při pravidelných návštěvách wellness centra a masáže začne ustupovat, a to díky zlepšení funkce lymfatického stystému.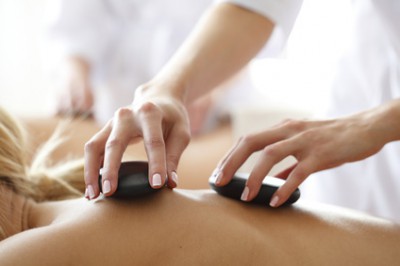 Lávové kameny
Kdy se masáž lávovými kameny nedoporučuje?
Ačkoliv je masáž lávovými kameny perfektním způsobem relaxace a odpočinku, bohužel se nehodí pro každého.
Pokud hůře snášíte vyšší teploty, pochopitelně by pro vás masáž lávovými kameny nebyla relaxace, ale spíše něco nepříjemného – raději si ze široké nabídky wellness salonů vyberte jinou masáž, která pro vás bude vhodnější a užijete si způsob relaxace, který vám bude příjemný.
Vzhledem k tomu, že je masáž prováděna s teplými až horkými kameny, dochází ke zvýšení tělesné teploty. Proto je masáž lávovými kameny nejen vhodnější, ale také mnohem příjemněší během zimních měsíců, kdy je prohřátí organismu přímo žádoucí. V létě je vhodnější například thajská masáž.
Masáž lávovými kameny se nedoporučuje ani těhotným ženám a lidem, kteří mají křečové žíly.
Problémem pro masáž lávovými kameny by také mohly být kožní problémy, ať už vyrážka způsobená alergií či příliš citlivá pokožka. Samozřejmě byste se tomuto způsobu relaxace měli vyhnout i v případě, že máte nějaké poranění – s návštěvou wellness centra počkejte, dokud se vaše kůže zcela nezahojí.
Nejvýraznějším omezením pro podstoupení masáže lávovými kameny je vysoký tlak.
Na kolik vás masáž lávovými kameny vyjde?
Masáže nebývají levnou záležitostí, a jinak tomu není ani v případě masáže lávovými kameny. Jde však o zážitek, za který se vyplatí čas od času připlatit a dopřát si relax. Masáž lávovými kameny je také ideálním dárkem – koho by nepotěšil poukaz na tak příjemnou proceduru?
V nabídce wellness center a salonů si mnohdy můžete vybrat z různých verzí masáže lávovými kameny – buď masáž zaměřenou pouze na určitou tělesnou partii, zpravidla záda a šíje, a nebo kompletní masáž celého těla.
Cena se odvíjí také od délky masáže, která bývá nejčastěji 40 nebo 90 minut.
Vyplatí se sledovat slevové portály, kde často bývají k sehnání různé masáže s výraznou slevou, a s trochou štěstí si budete moci užít masáž lávovými kameny za cenu kolem 200 - 300 Kč. Není však výjimkou, že v lepších salonech za masáž lávovými kameny necháte přes 1000 Kč.