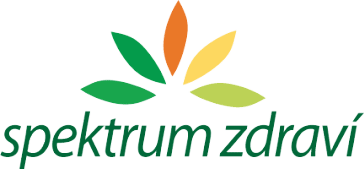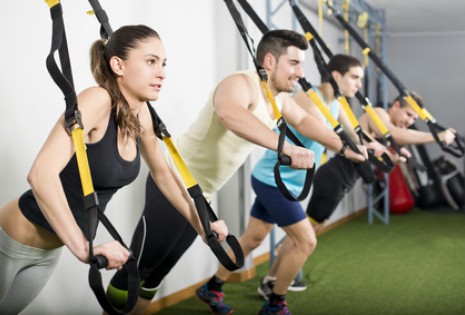 TRX posilovací systém nabízí efektivní posilování celého těla s vlastní váhou
TRX posilovací systém - cvičení vhodné pro profesionální sportovce i úplné začátečníky
TRX posilovací systém si získává v poslední době čím dál větší oblibu. Patří ke standardnímu vybavení posiloven, ve fitness centrech se konají skupinové lekce cvičení na TRX, a řada lidí má tento posilovací systém zavěšený přímo doma, nebo si jej s sebou vozí na víkendy a dovolené. A není se co divit, TRX posilovací systém je ideálním způsobem, jak účinně posílit svaly celého těla. Navíc vás tohle cvičení bude zaručeně bavit.
Co je to TRX
TRX, což znamená zkratku anglického Total Body Resistance Exercise, je závěsný systém pro zatížení celého těla, fungující na principu popruhů s karabinou, které lze zavěsit prakticky kamkoliv.
TRX posilovací systém byl původně vyvinut pro americké vojenské jednotky. A to z toho důvodu, aby bylo možné náročný trénink uskutečnit kdekoliv, i ve velmi omezených podmínkách. TRX tak využilo například námořnictvo nebo vojáci na misích. A když na TRX cvičili a stále cvičí profesionální vojácí, tak z toho vyplývá, že TRX cviky dají opravdu zabrat a nemusíte mít obavy, že byste bez těžkých vah a nejrůznějších strojů v posilovně nedali svému tělu dostatečně zabrat.
TRX aneb cvičení s vlastní vahou
Pro dokonalou postavu i zlepšování kondice se totiž nemusíte trápit v posilovně s činkami, na lavicích a strojích. Stejně nebo mnohdy i mnohem účinnější je totiž cvičení s vlastní vahou. Při něm totiž nejen posílíte svaly celého těla, ale také získáte stabilitu a jistotu, že se při cvičení zapojí i svaly, které byste během posilování na komplikovaných strojích zapojili jen stěží. Jelikož je TRX závěsný systém, nejedná se o statický trénink, kdy jsou zapojeny pouze izolované svaly. Když provádíte TRX cviky, jste neustále v pohybu, tudíž vaše svaly pracují po celou dobu.
Jak funguje TRX posilovací systém?
Když provádíte TRX cviky, jsou vždy buď nohy zavěšené v madlech, nebo se naopak madel držíte. Pásy jsou posuvné a volně se dá nastavovat jejich délka. Tímto jednoduchým způsobem je možné provádět nejrůznější TRX cviky, od posilování středu těla, kdy do madel zavěsíte nohy a dlaněmi nebo předloktím jste opřeni o zem(což je cvik zvaný plank neboli prkno), až třeba po posilování bicepsu, kdy provádíte nejrůznější přítahy.
TRX cviky mohou být vyloženě posilovací, ale také zaměřené na kardio a zrychlení tepové frekvence. Takovými cviky jsou například dřepy s výskokem, při kterých se držíte madel. Jednoduše se dá říci, že neexistuje svalová partie, která by se za pomocí systému TRX nedala procvičit.
Jsou TRX cviky vhodné i pro začátečníky?
Ačkoliv byl TRX posilovací systém původně vyvinut pro americkou armádu, nemusíte mít obavy, že byste TRX cviky nezvládli ani pokud nejste zrovna sportovci. Díky nastavitelnosti délky popruhů lze snadno ovlivnit náročnost cviků. Například pokud děláte přítahy na posílení bicepsů, náročnost závisí na tom, jak daleko stojíte od místa, kde je TRX posilovací systém zavěšen. Pokud jste přímo pod ním, rozsah bude mnohem větší, než když jste o půl metru dále. TRX cviky lze tedy provádět ve zjednodušené variantě, což u většiny pohybů není možné.
TRX posilovací systém si můžete pořídit domů, avšak pro začátečníky je vhodné navštívit alespoň pár lekcí ve fitness centru, kde trenér poradí se cviky a upozorní na případné chyby, kvůli kterým by bylo cvičení spíše na škodu, než k užitku. Vždy je důležité dbát na zpevněný střed těla, záda se v žádném případě nesmí prohýbat, a pozor je třeba dávat také na kolena – ta se při dřepech a výpadech nikdy nesmí dostat před špičku chodidla.
TRX posilovací systém umožňuje sportování venku
Velká výhoda TRX spočívá v tom, že je možné systém za pomocí karabiny zavěsit téměř kamkoliv, a proto si můžete užít i sportování venku na čerstvém vzduchu. Stačí TRX posilovací systém zavěsit na strom nebo třeba omotat o plot (který však musí být dostatečně pevný), a vaše "venkovní posilovna" je rázem hotová.
TRX posilovací systém  je velice skladný a lehký, a proto si jej s sebou můžete vzít i na dovolenou, aniž byste přišli o místo v kufru. Oblíbené TRX cviky tak můžete cvičit v podstatě kdekoliv.
TRX cviky
Při vyjmenovávání všech cviků, které lze s TRX provádět, by vznikl téměř nekonečný seznam, protože neexistuje svalová partie, kterou by za pomocí posilovacího systému TRX nešlo procvičit. TRX cviky nabízejí  širokou škálu možností. Díky neomezeným možnostem cviků a jejich kombinací nebude trénink s TRX nikdy nuda, a na stereotyp můžete zapomenout.
Zde je pro inspiraci několik účinných TRX cviků, které můžete do svého tréninku s posilovacím systémem TRX zařadit:
Bicepsové přítahy
Nastavte si délku popruhů podle toho, jak náročný cvik chcete. Čím delší, tím větší rozsah pohybu a tím více dostanou vaše bicepsy zabrat. Držte se madel a přitahujte se buď s rukama podél těla, nebo s lokty od sebe, čímž zapojíte i záda a ramena.
Střecha
Popruhy nechejte dlouhé, aby madla visela přibližně 20cm nad zemí. Do madel dejte nárty, zpevněte celé tělo a rukama se opírejte o zem, abyste tvořili takzvané prkno. S výdechem se vždy snažte zvednout hýždě co nejvýše, aby vaše tělo připomínalo tvar střechy nebo písmene A, a poté se postupně spouštějte dolů do prkna. Stačí pár opakování, a vaše břišní svaly budou jako v ohni.
Výpady
Jednu nohu dejte do madla a druhou nechejte na zemi. Noha v madle vykonává stejný pohyb, jako byste dělali výpady dozadu na zemi, avšak s tím rozdílem, že noha v madle je nestabilní, a je třeba zapojit více svalů, což znamená větší účinnost.
Kliky
Kliky s rukama v madlech lze provádět jak téměř u země, kdy jsou popruhy ponechány dlouhé, tak při jejich zkrácení, kdy provádíte kliky v úhlu, který si sami zvolíte podle náročnosti.