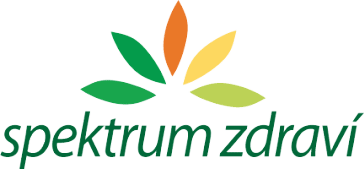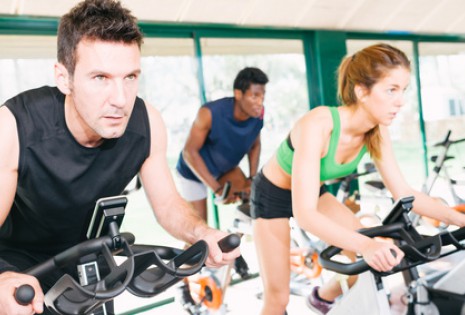 Spinning je formou indoor cyclingu, která je v našich končinách asi nejznámější. Spinning často používají i vrcholoví sportovci.
Spinning a další formy indoor cyclingu
Spinning je považován za nejúčinnější kardiovaskulární cvičení. Spinning lze zařadit do skupiny fitness aktivit, jejichž cílem je zlepšovat všeobecnou tělesnou kondici, zlepšení držení těla, zvýšení odolnosti organismu a v neposlední řadě cílené formování postavy. Spinning se provádí ve fitness centrech. Jedná se tedy o indoorový sport, který se provádí na stacionárních kolech, tzv."spinnerech".
Spinning jako jeden z několika způsobů indoor cyclingu
Spinning jako takový pod tímto názvem smí nabízet pouze autorizovaná fitness centra, kde jednotlivé lekce vedou lektoři s certifikátem "Johnny G. SPINNING® Instructor" (J.G.S.I.). Forem indoor cyclingu je však více, přičemž se liší typem (výrobcem) používaných stacionárních kol.
Jak a kdy spinning vznikl?
Spinning vznikl v 80. letech minulého století díky dálkovému cyklistovi Johnatanu Goldbergovi. Široká veřejnost tohoto muže znala jako Johnnyho D. Tento špičkový cyklista se snažil připravit na závod Race Acros America. Chtěl přijít na nové způsoby zvýšení výkonnosti a přitom sám ještě netušil, že založí nový druh sportu, který bude konkurovat jak posilování, tak i samotnému běžeckému tréninku.
Jak spinning probíhá?
Lekce spinningu probíhají pod vedením lektorů. Tempo určuje motivační hudba a lekce bývají vedeny zábavným způsobem. Každý účastník si může sám zvolit míru zátěže dle svých možností, standardní lekce trvá hodinu. Na každou lekci má lektor připravenu svoji originální trať. Každá trať kombinuje trénink podle srdeční frekvence s pěti styly jízdy:
rovina (jízda v sedle)
running (jízda ze sedla)
kopec v sedle
kopec ze sedla
skoky (střídání poloh v sedle a ze sedla)
Jaký vliv má spinning na zdraví a hubnutí?
Spinning je oproti klasické cyklistice fyzicky náročnější. Na spinnerech se šlape trochu jinak než na klasickém kole. Spinning je ideální pro udržení a zlepšení kondice jednoduchým a zábavným způsobem a je účinným pomocníkem při hubnutí. Dochází k celkovému procvičení svalů nohou a hýždí, ale také paží a trupu, přičemž není zatížen kloubní systém.
Udává se, že na jedné lekci je možné spálit 400 až 700 kilokalorií, což je poměrně hodně. Jestliže při spinningu opravdu zaberete a udržíte svůj tep v aerobním režimu, tedy zhruba na 65 až 85 procentech vaší maximální tepové frekvence, začne váš organismus spalovat tuky. Dále se uvádí, že např. při aerobicu se spálí 10x méně kalorií, než při spinningu. Po spinningu se zlepší i celková nálada a psychická kondice, a to díky endorfinům, které se do organismu při fyzické zátěži vyplavují. Hlídat si tepovou frekvenci je však velmi důležité, přeženete-li to s intenzitou cvičení, spalovat tuky nebudete.
Spinning provází ale i různé mýty. Říká se, že po spinningu se zvětšuje objem v oblasti stehen, tedy že "narostou velká stehna". Zkušení lektoři toto tvrzení odmítají a říkají, že jde o zcela zbytečnou obavu, neboť k růstu svalové hmoty dochází pouze při cvičení s velkou zátěží, například činkou nebo závažím na stroji. Spinning je vytrvalostní sport, jehož primárním cílem je redukce tukové vrstvy a zvyšování vytrvalosti. Naopak výsledkem tohoto cvičení by měl být pevnější zadeček a pěkně zformované nohy.
Je spinning určen opravdu všem?
Spinning je určen opravdu každému, kdo chce začít něco dělat se svou kondicí a postavou. Tuto fitness aktivitu lze provozovat v každém věku. Nerozhoduje ani to, zda jste štíhlí či obézní. Je to moderní druh posilování, který nabízí dnes již celá řada fitness center. Spinning představuje také dobrý způsob zlepšení fyzické kondice u sportovců. Pro svou vysokou účinnost je pravidelně využíván i hokejovými hráči NHL.
Proč si tedy vybrat spinning?
nezatěžuje kloubní systém
nenáročný na koordinaci pohybů
dochází k zpevnění svalů těla, zejména nohou, hýždí, paží a trupu
zlepšení celkové fyzické kondice i psychické pohody
odbourávání tuků
podporuje správné fungování kardiovaskulárního systému
spinning není náročný na pomůcky
nezávislost na počasí - cvičí se v zastřešených fitness centrech
můžete využít rad zkušeného lektora
skupinový fitness sport posiluje motivaci nevzdávat cvičení
A co s sebou na první lekci spinningu?
přijďte minimálně 15 minut před začátkem lekce
přineste si oblečení nejlépe ze savého materiálu (nejlépe cyklo oblečení)
sportovní obuv s pevnou podrážkou
ručník
alespoň litr vody (vhodná je čistá voda. Iontové nápoje obvykle nejsou třeba, minerály a vitaminy se doplňují většinou až po dvou až třech hodinách náročného sportování)