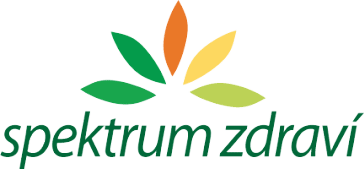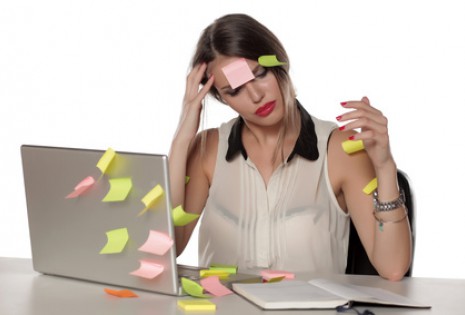 Zapomeňte na lepicí papírky! Pro zapamatování důležitých dat, čísel a informací vyzkoušejte mnemotechnické pomůcky
Mnemotechnické pomůcky vám pomohou vyzrát na špatnou paměť
Každý z nás si občas potřebuje do své paměti uložit jistou dávku informací, a není to vždy snadné. Aby vám šlo učení lépe, nepotřebujete být zrovna génius ani mít fotografickou paměť. Stačí znát ty správné nástroje (paměťové techniky, mnemotechnické pomůcky), které vám přijímání informací ulehčí. Není bez zajímavosti, že mnohé z těchto pomůcek si pamatujeme po celý život. Nebo vám snad nic neříká třeba známá pomůcka BeFeLeMe Pes Se VeZe?
Naprostá většina lidí se se špatnou pamětí a zapomínáním postupně smíří, má pocit, že se s tím zkrátka nedá nic dělat. To ale není pravda. Stačí si uvědomit, že paměť funguje na podobném principu jako svaly. S trochou pravidelného tréninku a používáním vhodných nástrojů a pomůcek může mít bystrou a spolehlivou paměť každý. Jak tedy na to?
Důležité je si uvědomit, že lidská paměť si nepamatuje všechny druhy informací stejně dobře. Největší problém míváme hlavně s daty, hesly, telefonními (nebo jinými) čísly a ostatními abstraktními informacemi. Místo toho si ale velmi dobře pamatujeme obrazy, pocity a příběhy. Pravidlo pro procvičování paměti a mnemotechniku je proto jednoduché: čím konkrétnější a jedinečnější obraz si s něčím spojíme, tím lépe si danou věc zapamatujeme.
Mnemotechnické pomůcky - metoda Akrostichu
Akrostichy jsou sousloví nebo věty, jejichž počáteční písmena tvoří seznam určený k zapamatování. Jsou to asi nejznámější mnemotechnické pomůcky, takové podivné říkanky, které mnozí z nás znají už od školy. Uvedeme pár známých příkladů:
Ivan Vedl Xenii Lesní Cestou Do Města - první písmena každého slova jsou římské číslice (1, 5, 10, 50, 100, 500 a 1000)
Emil Hodil Granát Do Atomové Elektrárny – první písmena tvoří pořadí kytarových strun
PoČůRáVá – souhlásky představují mluvnické kategorie podstatných jmen (pád, číslo, rod a vzor).
BraProDaLi Dvě HuTaČeVi – zkratky oper Bedřicha Smetany (Braniboři v Čechách, Prodaná nevěsta, Dalibor, Libuše, Dvě vdovy, Hubička, Tajemství, Čertova stěna, Viola)
zADEK – Vitamíny rozpustné v tucích (A,D,E, K)
ŠeTři Se Osle = 6 378 km je rovníkový poloměr planety Země
Helena Nechtěla s Arogantním Králem Xenofonem Randit - skupina VIII.a periodické tabulky prvků (vzácné plyny Helium, Neon, Argon, Krypton, Xenon, Radon)
Na periodickou tabulku prvků existuje akrostichů opravdu nepřeberné množství. Navíc vězte, že není nad to, pokud si akrostich (na cokoliv!) vytvoříte úplně vlastní. Čím více bude sousloví jedinečné, bizarní, pro vás osobní, tím lépe si ho budete pamatovat.
NÁŠ TIP:
Přečtěte si více o možnostech procvičování paměti pro seniory!
Mnemotechnické pomůcky - metoda spojování
V této paměťové technice si jednu věc spojujeme příběhem s věcí následující. Použití této mnemotechnické pomůcky je ideální pro různé seznamy pojmů či bodů, sady obrázků, pro krátkou prezentaci nebo třeba pro nákupní seznam.
Pravidlem je co nejvíce zapojit fantazii a vše si barvitě představit. Přičemž opět platí, že čím směšnější a absurdnější představa, tím lépe si jí paměť zapamatuje. Doporučujeme využívat hlavně smysly, barvy, pohyb, emoce, humor či erotiku. Klíčové je si vše vizualizovat, to znamená představit si celý příběh či obraz tak, jako byste jej opravdu viděli a prožívali.
Procvičování paměti - příklad:
Máte v plánu nakoupit tyto potraviny: chléb, pomeranče, vajíčka, mléko a cukr. Jednotlivé položky nákupního seznamu mezi sebou propojte pomocí barvitého příběhu, vytvořte si v hlavě třeba něco takového:
Držíte v ruce čerstvě upečený voňavý kulatý chléb, který najednou začne oranžovět, jeho povrch se mění, až se změní v obrovský pomeranč. Celý ho oloupete a chcete se do něj zakousnout, ale teď je z něj najednou veliké vajíčko, jehož skořápky vám zůstaly mezi zuby a obsah vám teče po obličeji. Jdete proto do lednice pro mléko, abyste se zbavili nepříjemné chuti vajíčka a skořápek mezi zuby. Napijete se, ale mléko je strašně sladké, až vám z toho zatrne a vy ho vyplivnete. Místo mléka však všude kolem sebe plivete kostky cukru.
Mnemotechnické pomůcky - metoda číselných tvarů
Tato mnemotechnická pomůcka je jednoduchou technikou pro zapamatování čísel. Využívá toho, že nám tvary čísel připomínají nějaký konkrétní obraz a my ty obrazy opět spojíme do příběhu. Pro každé číslo od 1 do 10 si proto vytvoříme jeden vlastní konkrétní neměnný obrázek. Co Vám konkrétně dané číslo připomíná? Může to být třeba toto (ale i cokoliv jiného, musí to být především osobní):
0 – vajíčko
1 – bič
2 – labuť
3 – brýle
4 – stolička
5 – had
6 – sloní chobot
7 – sekera
8 – sněhulák
9 – květina
Pak pro zapamatování hesla, telefonního čísla nebo třeba PINu spojte obrazy čísel do příběhu, čím fantazijnější, tím lepší.
Procvičování paměti - příklad:
Pro PIN 8337 si můžete vymyslet příběh podobný tomuto.
U bankomatu stojí sněhulák (číslo 8) a chce si vybrat peníze, nemůže ale najít své brýle (číslo 3) a bez nich nemůže vyťukat PIN. Nakonec u sebe v zadní kapse brýle najde (znovu číslo 3), ale všimne si, že jsou to jiné brýle, brýle na dálku, celý zoufalý se s nimi pokusí zadat PIN, i když vidí špatně. Nedaří se mu, a když zadá PIN špatně potřetí, z bankomatu vyjede obří sekera (číslo 7) a sněhuláka rozsekne na dvě půlky.
Mnemotechnické pomůcky - metoda LOCI (paměťová cesta)
Římský systém LOCI je jednou z nejgeniálnějších mnemotechnických technik vůbec. Základem tohoto systému je vytvoření paměťové cesty, kde nám jednotlivé body trasy pomáhají se zapamatováním informací, které si na ně "pověsíme". Takto vytvořená paměťová cesta nám umožní uložit si do paměti opravdu neomezené množství věcí. Metodu LOCI je s přibývajícími zkušenostmi možné využít i pro zapamatování velmi složitých a komplexních informací jako jsou různé seznamy, TO-DO listy nebo klidně i učivo ke zkouškám či maturitě!
Paměťovou cestu si můžete vytvořit kdekoliv – ve vašem bytě, cestou do školy, do práce nebo klidně i jen ve své fantazii. Začátečníkům prospěje začít s něčím, co dobře znají a kudy několikrát denně chodí. Vybavte si danou cestu a její jednotlivé "zastávky", několikrát si ji fyzicky nebo v mysli celou včetně všech bodů projděte.
Poté si připravte seznam věcí, které si potřebujete zapamatovat, a jednotlivé body přiřazujte k zastávkám po cestě. Tvořte si v mysli obrazy, asociace, opět v co největší míře používejte fantazii, smysly, emoce a humor.
Procvičování paměti - příklad:
Připravte si cestu vaším bytem, která může vypadat třeba takto: Prvním bodem jsou vchodové dveře, vedle dveří je botník a o kus dále zrcadlo, kolem vestavěné skříně vcházíte do obývacího pokoje, kde je dalším bodem gauč, poblíž stojící lampa a posledním bodem bude televize. Cestu si několikrát v mysli projděte a jednotlivé body si živě představte.
Potřebujete si zapamatovat seznam věcí, které je třeba zařídit před odjezdem do zahraničí: očkovat se proti žloutence, koupit letenky, vyměnit peníze, zajít si k zubaři, koupit krém opalování, sluneční brýle a nové plavky.
První bod cesty si musíme spojit s prvním bodem seznamu – dveře si v mysli musíme obrazem spojit s očkováním. Představte si třeba to, jak do dveří zapichujete injekční stříkačky se žlutou tekutinou. Další bod (botník) si spojíte s koupí letenek třeba tak, že si představíte, že botník je místo bot plný malých modelů letadel, která neustálé vzlétávají a zase dosedají zpátky. Podobně za rámem zrcadla si můžete představit zastrkané bankovky tak, že sami sebe přes ně skoro nevidíte. Najednou slyšíte nepříjemný zvuk vrtačky, otevřete dveře vestavěné skříně a vidíte tam svého zubaře, který si do vaší skříně přestěhoval svou ordinaci. Pokračujete do obývacího pokoje, kde si chcete sednout na gauč, ale sklouznete na zem, protože gauč je celý pomazaný opalovacím krémem. Vedle na lampě jsou zavěšeny obří sluneční brýle, které zastiňují světlo a vám se tak nedaří si na gauč posvítit. Chcete tedy zapnout televizi, abyste lépe viděli, a v ní zrovna běží pořad, ve kterém vás natočili na skrytou kameru ve starých nepadnoucích plavkách a všichni lidé ve studiu se vám smějí.
Nakonec si cestu ještě jednou v duchu projděte. Vše si představte co nejpodrobněji a nejbarvitěji za pomoci všech vašich smyslů. Garantujeme, že teď už seznam věcí před dovolenou opravdu nezapomenete, stačí si v mysli znovu projít vaši paměťovou cestu.