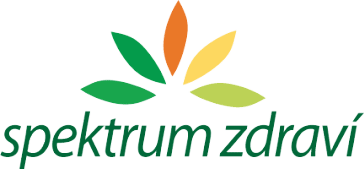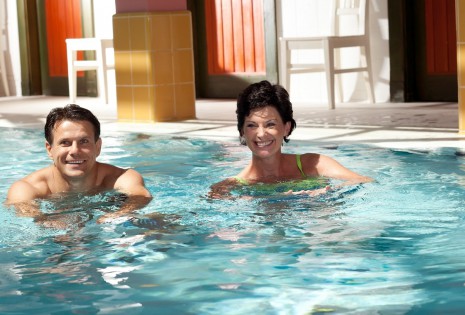 Dovolená v Luhačovicích
Jak vybrat tu nejlepší dovolenou pro rok 2016? Udělejte to tentokrát jinak a vyzkoušejte náš tip!
PR článek
Venku se nám teploty už jen zuby nehty drží nad nulou a naše vzpomínky se co chvíli vrací k létu a k dovolené, díky které jsme si dopřáli zasloužený odpočinek. Jenže co se vzpomínkami, když je před námi dlouhá zima a další volno v nedohlednu? No a co začít spřádat plány na rok 2016 už teď? Hezky v klidu, doma, třeba s horkým čajem a s dostatečným předstihem. Že ale nevíte kam?
Při výběru dovolené se obvykle řídíme tím, zda chceme trávit volno doma nebo v zahraničí. Nejčastěji nás láká dovolená u moře, a to v mnoha podobách. Stále oblíbenější jsou zájezdy all inclusive, ale spousta z nás si takový pobyt nemůže dovolit nebo ji z mnoha jiných důvodů nevyhledává. Naprostá většina Čechů očekává od dovolené nové zážitky a především odpočinek a relaxaci. Pravdou je, že změna klimatu organismu velmi pomáhá. Ale my pro vás máme ještě dokonalejší inspiraci, jak si vychutnat dovolenou a vrátit se z ní skutečně jako znovuzrození. A kde tedy najdeme ten ráj odpočinku a regenerace?
Někteří již možná tuší a ty zbývající nebudeme dál napínat. Ano, mluvíme o zdravotní dovolené v lázních. O tom, že jde o jednu z nejuniverzálnějších cest ke kvalitní relaxaci, rozhodně nepochybujte. Lázně již dávno nejsou jen ty "křížkové" na bolavé klouby. S trvalou úctou k tradicím, avšak v moderním kabátě – tak naleznete většinu lázeňských domů  21. století. V lázeňských resortech vyrostla také spousta wellness hotelů s opravdu velmi kvalitním zázemím a vysokým standardem ubytování a ostatních služeb. Základním principem v lázních stále zůstává léčba chronických onemocnění či poúrazových stavů s rehabilitací a péčí školeného a odborného personálu. Avšak proč právě znalosti z balneologie (obor zabývající se lázeňstvím) nevyužít ke zmírnění každodenních obtíží, se kterými se skoro všichni potýkáme? Vždyť odpočinek, procházky, kulturní vyžití a poctivá péče s využitím přírodních léčebných zdrojů mnohonásobně převýší i účinky exotické dovolené.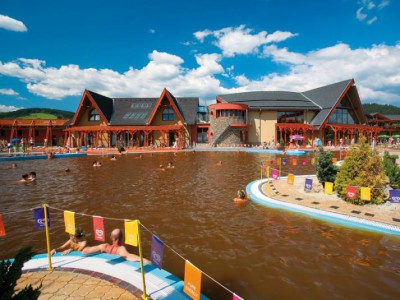 Thermal park Bešeňová - skvělá rodinná dovolená
Nespornou výhodou lázeňské dovolené je nepřeberné množství léčebných, relaxačních a wellness programů, které jsou určeny všem věkovým kategoriím bez rozdílu pohlaví. Ničím neobvyklým nejsou ani rodinné lázeňské dovolené. Třeba ty v termálních lázních s komplexy bazénů, tobogánů, skluzavek, kde využívají dětské animační programy a nabízejí klidně i hlídaní pro malé caparty. A jak je to s nabídkou zdravotních a wellness dovolených pro rok 2016, jsme se zeptali pana Libora Stočese, jednatele specializovaného lázeňského portálu www.lazne.travel:
"Situace v roce 2016 bude nadále velmi nakloněná právě různým medical wellness programům či klasickým relaxačním pobytům, wellness víkendům či pobytům zaměřeným speciálně pro seniory, pro jejichž zdraví je možnost samoplátecké lázeňské péče velmi důležitá. Ať již budete vybírat různé beauty nebo detoxikační programy pro ženy, pobyty pro muže s intenzivnějším léčebným zaměřením, wellness pobyty nebo se budete orientovat spíše dle lokality nebo konkrétního zdravotního problému, vždy naleznete širokou nabídku možností. Jedinou komplikaci v roce 2016 očekáváme s obsazeností termínů. Právě pro stále narůstající oblibu těchto pobytů a dovolených, bývají lázně s relativně velkým předstihem vyprodané. Proto našim klientům vždy doporučujeme rezervovat si pobyt co nejdříve, volná místa totiž mizí velmi rychle."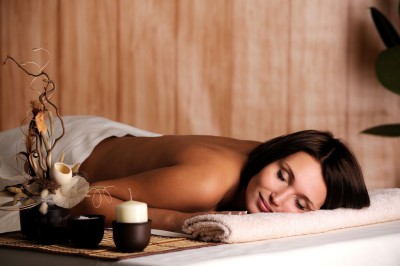 Relaxace s masáží
Z našich vlastních zkušeností víme, že dovolená v lázních je opravdu dovolená se vším všudy a navíc s velkou přidanou hodnotou – věnujete se svému zdraví, za což vám váš organismus poděkuje třeba v období chřipek, při jarní únavě a jiných, pro tělo náročných, situacích. Sice možná nebudete trávit deset dní lenošením u moře na pláži, ale za stejných (a leckdy i nižších) finančních nákladů si dopřejete prvotřídní luxus spočívající v pravidelné péči opravdových odborníků. Když si navíc zvolíte atraktivní lázeňský resort, který nabízí bohaté kulturní vyžití nebo pestré možnosti výletů a sportovních aktivit věříme, že taková dovolená rozhodně nebude vaše poslední.
A pokud se v široké nabídce lázeňských domů nevyznáte nebo uvažujete o návštěvě lázní například na Slovensku nebo v Maďarsku, neváhejte se obrátit na specialisty přes lázeňské pobyty v lázně.travel. Určitě vám tam pomohou vybrat si tu nejlepší dovolenou, na kterou budete vždy rádi vzpomínat. Tak hezký pobyt a šťastnou ruku při výběru!