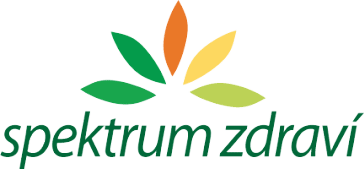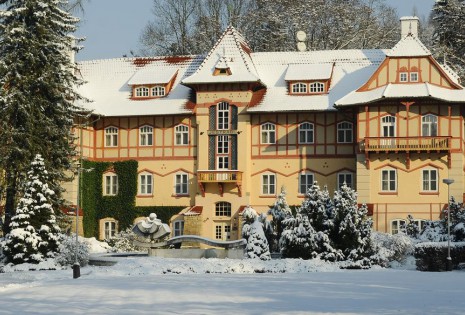 Jak přežít zimu? Lázně Luhačovice mají odpověď!
PR článek
A je to tady. Poslední záchvěvy teplých dnů jsou fuč a před námi vidina deště, mrazu a v nejlepším případě rozmáčeného cosi, co jen vzdáleně připomíná sníh. Nepopírám, že i zima může mít své kouzlo. Nejlépe, když se na tu krásu dívám za oknem pokoje, kde praská oheň v krbu a na stole na mne čeká horké víno. Každodenní realita je však úplně jiná a nás znovu nemine ranní škrábání auta, snídaně ve tmě, oblékání pěti svetrů a depresivní nálady. Ale i tohle se dá přežít. Nevěříte?
Každý rok na podzim se mi vrací jedna vzpomínka z mého dětství. Je mi asi 8, slyším maminčino tolik nenáviděné "Hola, škola volá!". Vstávám z postele, na stole vidím kakao a chleba s marmeládou, přes židli ty příšerné červené kamaše a za oknem tmu a hromady sněhu (tehdy ještě aspoň býval bílý a bylo ho dost). A v tomhle marastu mne čekal dvoukilometrový výšlap do školy. Tehdy jsem pochopila, že zimu budu nesnášet už celý život. Dospělou mě bohužel už neuspokojovala ani vidina sněhuláků a koulovaček (což dříve alespoň částečně fungovalo). A tak jsem poslední roky od listopadu do dubna prakticky nevycházela z domu. I na nákup do vedlejší ulice jsem jezdila autem. No a pak jsem objevila lázně Luhačovice.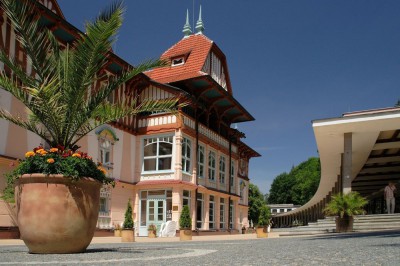 Jurkovičův dům Luhačovice
Stalo se tak loni díky mé kamarádce, která každý rok s rodinou jezdí lyžovat kamsi do Beskyd. Po měsíčním přemlouvání jsem jí slíbila, že se za nimi přijedu na víkend podívat v naději, že se v daný termín dostaví obleva. Nejspíš mi to teď neuvěříte, ale vyšlo to. Sníh nikde a tak vznikl záložní plán, jehož součástí byl výlet do lázeňského města Luhačovice. Zima nezima, byla jsem doslova okouzlena okolní nedotčenou přírodou i malebnou architekturou Dušana Jurkoviče. A odpolední posezení v kavárně, kde vařili vynikající čokoládu, mne přesvědčilo o tom, že o Luhačovicích prostě musím vědět víc.
Jakmile jsem se vrátila domů, sedla jsem k počítači a hledala informace o historii města, přírodě a také o lázeňství. Toto téma mne zcela pohltilo. Když jsem si prohlížela krásné fotky lázeňských domů, pročítala nabídku relaxačních procedur a postupně zjišťovala, jak skvěle mi může být po pár dnech wellness pobytu, moje zimou ztrápená duše okamžitě pookřála. Nerozhodovala jsem se dlouho. Protože jsem nevěděla, co přesně chci a v nabídkách "balíčků" se vůbec neorientovala, obrátila jsem se na specializovaný portál Lázně travel a nechala si doporučit vhodný pobyt. Vzhledem k tomu, že moje zimní dovolená měla být spíše relaxační a odpočinková, na rezervačním oddělení mi zpracovali nabídku do tří wellness hotelů. Každý z nich mne upoutal něčím jiným.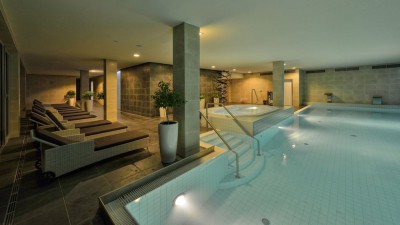 Wellness zona hotel Pohoda
Rozhodla jsem se pro Wellness hotel Pohoda a jeho pobyt Minirelax. Za 3 týdny jsem odsvištěla za toužebně očekávaným odpočinkem a moje první nesmělé lázeňské randez–vous pro mne bylo skvělým zážitkem. Pozorná péče a skvělé procedury mne přesvědčily, že do Luhačovic se rozhodně vrátím. Z nově nabyté energie jsem žila další dlouhé zimní týdny a těšila se na jaro. Proč? Protože jsem se rozhodla, že nepodlehnu jarní únavě a vyrazím znovu za relaxem. Při druhé luhačovické návštěvě jsem vyzkoušela boutique hotel Radun, který mne nalákal svojí stylovou atmosférou. A opět jsem nevolila špatně – služby v Radunu poskytují na opravdu vysoké úrovni.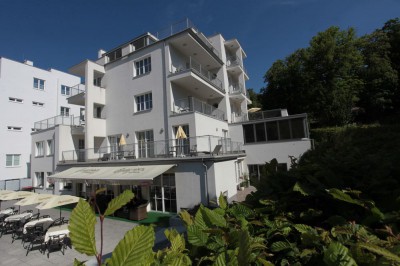 Hotel Radun Luhačovice
A že neuhádnete, co budu dělat letos první týden v prosinci? Přesně tak, chci si i tuto zimu užít tu báječnou pohodu v lázních a udělat něco pro své zdraví. A tak už máme s kamarádkou v Lázních travel rezervaci. Tentokrát do hotelu Niva na Čokoládový relax. Prý tam mají super wellness zónu. Možná se tam potkáme, co říkáte?
Článek pro Vás připravil portál www.lazne.travel.cz.