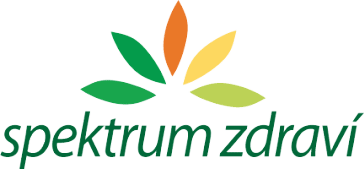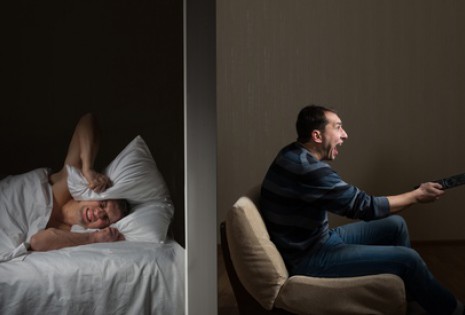 Sousedské vztahy mohou být napjaté například kvůli nadměrnému hluku či nedodržování nočního klidu
Sousedské vztahy – jak je udržovat a jak jsou vymezeny občanským zákoníkem
Sousedské vztahy patří mezi nejkomplikovanější vztahy ve společnosti vůbec. Své sousedy si nevybíráme, musíme se proto naučit s nimi vycházet, ať už jsou jacíkoliv. Udržovat si dobré sousedské vztahy je jedním ze základů dobrého soužití a tedy i spokojeného bydlení. Každý z nás chce dobré sousedské vztahy, jen málokdo na nich však skutečně pracuje. Pojďme se blíže podívat na to, jak si udržovat. Zaměřme se také na vymezení sousedských vztahů v občanském zákoníku a podívejme se na nejčastější spory, do kterých se můžeme se sousedy dostat.
Sousedské vztahy a důležitost komunikace
Ruku na srdce, nepostěžujete si někdy v rodinném kruhu či v přítomnosti nejbližších na své sousedy? Jak jsou hluční, nepořádní či nepříjemní? Někdy jde o maličkosti, jindy zase o závažnější problémy, které negativně ovlivňují kvalitu bydlení. Velké množství Čechů neumí spory se svými sousedy řešit, problém tkví především v komunikaci.
Jen malé procento obyvatel reálně své sousedy navštíví a obeznámí je s problémem, který je trápí. K diskusi se sousedem se přistupuje pozdě, obvykle až v době, kdy je situace nesnesitelná a závažný konflikt je na světě. Jak si tedy udržovat sousedské vztahy? Problémy řešit tak, jak přicházejí, zbytečně je neodkládat a příliš nezapojovat emoce.
Přátelství rozbíjí ledy
Čím dříve se se svými sousedy spřátelíte, tím lépe. Nemusí to nutně znamenat, že budete dohromady trávit společné večery, pravidelně se navštěvovat či chodit na večírky, i když i takové sousedské vztahy existují. Pokud svým sousedům projevíte loajálnost a otevřenost, jakýkoliv konflikt či problém vyřešíte mnohem snáze. Skvělým prostředkem pro obměkčení svých sousedů je drobné obdarování, ať už jde o ochutnávku z nové úrody nebo kousek narozeninového dortu.
Sousedské vztahy - znejte svá práva a povinnosti
Trápí-li vás sousedské spory, znejte svá práva a povinnosti. Je to nesmírně důležité. Samozřejmě je vždy nejlepší cestou domluva a lidský přirozený přístup, ne vždy je to však možné. Pokud se tak v rámci sousedských sporů nedomluvíte na řešení, se kterým budou spokojeny obě strany, přichází na řadu občanský zákoník. Nenechte sebou zametat, na druhou stranu netrvejte na své pravdě, pokud o ní nejste stoprocentně přesvědčeni. Vždy si zjistěte, jak se vůči sousedským vztahům vymezuje občanský zákoník. Na nejčastější sousedské spory se nyní společně zaměříme.
Hlasité oslavy či pálení listí
Sousedské spory se velmi často týkají hluku či kouře. Těmto oblastem sousedských vztahů se zabývá v občanském zákoníku část o imisích, která dělí imise na přímé a nepřímé. Přímé imise se vyznačují přímým pronikáním vody objektů na cizí pozemek, typicky sváděním dešťové vody. Přímé imise jsou zakázány, tady není moc co řešit. Svádí váš soused dešťovou vodu na váš pozemek? Odkažte se na na tuto část občanského zákoníku a na svých právech trvejte.
Mnohem spornější je řešení nepřímých imisí, které zahrnují nepřímé pronikání hluku z oslav, pouštění hudby, ale také kouř z pálení listí či zápach kanalizace. V takovém případě je vždy nejjednodušším řešením ústní dohoda, pokud však soused nepřistoupí na řešení, bránit se můžete tzv. zdržovací žalobou. V případě vyhovění soud sousedovi nařídí zákaz konkrétního obtěžujícího chování a v případě způsobených škod nařídí i jejich uhrazení.
Přesahující větve a padající plody
Přesahující větve stromů se staly důvodem k velkému množství sousedských sporů. Občanský zákoník však v této oblasti hovoří jasně, a tak se lze s tímto problémem vypořádat bez větších problémů. Přesahují větve stromů na váš pozemek? Pokud ano, jste v první řadě povinni o tomto informovat vašeho souseda a vyzvat ho k odstranění přesahujících částí. Pokud tak v rozumné době neučiní, přesahující větve můžete odstranit sami, ale jen v případě, překáží-li ve výhledu nebo způsobují jiné problémy, např. padané listí znečisťuje váš pozemek.
Možná některé stromy svými větvemi zasahují na vaši část zahrady, problémem sousedských vztahů však nebývá jen samotný fakt přesahu, ale také vlastnictví plodů. I zde najdete v občanském zákoníku jasné vyjádření, máte se tak právně o co opřít. A jak to tedy je s jablky a dalšími plody z přesahujících částí? Pokud jsou ještě na větvi, patří sousedovi, nemáte právo je otrhávat. Ovšem ve chvíli, kdy plody spadnou na váš pozemek, stávají se vaším majetkem, máte právo je sbírat a konzumovat. S tím jsou však spojeny i povinnosti sběru, nemůžete požadovat po sousedovi úklid opadaných plodů. Pokud vám překáží, požádejte o odstranění větví, viz odstavec výše.
Balón na pozemku souseda
Občas se stane, že děti omylem přehodí balón přes plot souseda. Pokud se na cizí pozemek dostane vaše věc, je třeba se podle občanského zákoníku řídit tzv. pravidlem golfového míčku. Majitel pozemku má povinnost bez zbytečného protahování vydat věc nebo umožnit vstup na pozemek. Ovšem bez souhlasu na cizí pozemek vstoupit nemůžete, pokud se vaše děti dostanou na pozemek souseda bez jeho svolení, může být naštvaný oprávněně.
Sousedské vztahy - omezování užívání pozemku
Nový občanský zákoník myslí také na situace, které mohou vést k omezování využití pozemku. To se týká například stínění ze strany souseda. Pokud vlastníte bazén, na který přirozeně svítí slunce, a může se tak ohřívat a vy se můžete opalovat, soused nesmí na svém pozemku postavit plot, který by váš bazén zastiňoval a omezoval jeho používání.
Ať už vás trápí jakýkoliv sousedský spor, vždy nahlédněte do občanského zákoníku a zjistěte si, kdo a za jakých okolností je v dané situaci v právu. Následně svého souseda navštivte a pokuste se s ním rozumně domluvit, a to bez zbytečných emocí. Pokud však se sousedy není řeč, na svých právech trvejte a přistupte k řešení soudní cestou.