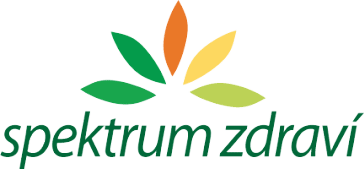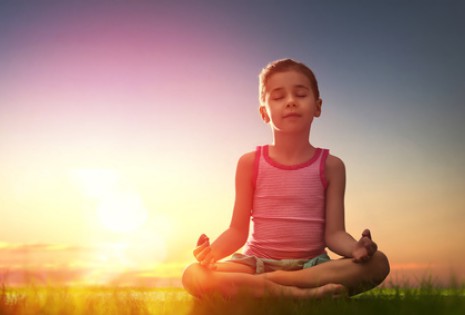 Mezi relaxační techniky pro děti se řadí i jóga a meditační cvičení, které jsou však vhodné spíše pro starší děti
Relaxační techniky pro děti - malování prstem na záda i jóga
Nestíhám. Musí se to udělat co nejrychleji. Už jsem tam měl být. Tyto a další věty poměrně dobře vyjadřují způsob současného života. Ten je hodně často plný napětí. Hektické tempo dnešní doby z něj dělá vlastně stresový maraton, který klade zvýšené nároky na celý organismus. Netýkají se zdaleka jen dospělých, ale mají své místo i ve světě dětí. Bohužel i ty se od útlého věku setkávají se zvýšenou psychickou zátěží.
Relaxace jako pomocník v boji proti stresu
Dlouhodobé psychické přetížení přitom vyvolává nejrůznější obtíže, které mohou vyústit až do onemocnění, nazývaného psychosomatické. Jednou z metod, kterými lze s těmito chorobami bojovat nebo jim předcházet, je relaxace. Ta pomáhá také při dalších onemocněních, například u lehkých i těžších duševních poruch, nežádoucích psychických stavů apod. Stává se doplňkem léčby také u vážných nemocí, kdy má podpořit psychický i tělesný stav pacienta.
Relaxační techniky pro děti vycházejí často z metod pro dospělé
Relaxaci lze využívat i u dětí a to podle odborníků přibližně od tří let věku dítěte. Není však možné ji aplikovat stejnou formou, jako u dospělých. Relaxační techniky pro děti jsou tedy spíše podobné hře, kdy se neočekává, že dítě zvládne relaxaci samostatně. Je nutné mu pomoci a vést ho.
Existuje široká škála relaxačních her a technik pro děti, mnohé z nich přitom vycházejí ze Schultzova autogenního tréninku a Jacobsonovy progresivní relaxace. Obě techniky byly vyvinuty pro dospělé, proto se u dětí využívají v modifikované formě. U nejmenších například vystupují v relaxaci zvířátka, princezny, skřítkové a další pohádkové postavičky. Využívat se mohou jak ve skupině ve školkách, školách, zdravotnických anebo volnočasových zařízeních atd., tak také individuálně doma s rodiči.
Relaxace u dětí má svá specifika
A jak dlouho by měla relaxace u dětí trvat? U předškoláků maximálně 5 až 7 minut, u mladších školáků pak přibližně 10 minut. Při relaxaci je vždy třeba vzít v potaz temperament dítěte a jeho schopnosti a těmto faktorům pak průběh relaxace přizpůsobit. Jestliže je dítě akčnější a temperamentní, používají se relaxační techniky s rychlejším a dynamičtějším průběhem, naopak dětem klidnějším nepůsobí problémy ani pomalejší tempo relaxace. Pokud je čas a možnosti, je vhodné používat během dne více různých relaxačních technik.
Kdy a jak pomáhá relaxace u dětí?
Stejně jako u dospělých pomáhá relaxace při úzkostných stavech nejrůznějšího původu, při neklidu, špatné koncentraci, problémech se spánkem a nočními děsy či pomočováním, logopedických vadách, psychosomatických obtížích. Uplatnění najde jako podpůrná metoda při léčbě lehčích i složitějších psychických poruch a mentálních postižení.
Relaxační techniky pro děti se však využívají i pro zdravé jedince pro zvýšení jejich koncentrace a soustředění anebo pro uvolnění například během dlouhého vyučování. Během relaxace se totiž uvolňují hormony, způsobující dobrou náladu, jako je serotonin, oytocin a endorfiny. Dochází k uvolnění svalového napětí a mentálního stresu, děti jsou pozornější a vnímavější k podnětům z okolí. Relaxace umožní nabrat síly pro jakoukoliv další činnost a zlepší tak i výkonnost.
Relaxační techniky pro děti - příklady
Pro předškolní děti
Děti si mohou v pohodlném sedu šroubovat prsty a to tak, že si jeden po druhém "vyšroubují" krouživými pohyby odzdola směrem nahoru, dokud tak "neodšroubují" všech deset prstů. Pak si zase jeden po druhém "našroubují" zpět a to šroubováním opačným směrem, tedy odshora dolů.
Děti si sednou si v kroužku anebo ve dvojicích a navzájem si prsty "malují" na záda obrázky z pohádek, zvířátka, princezny, hrady... Nesmí tlačit, pohyby musí být jemné a uvolněné.
Relaxaci je možné provádět i v domácím prostředí. Sedneme si s dítětem ke krabičce s různě nastříhanými kousky barevného papíru, postupně je bereme do rukou a povídáme si, co nám připomínají a proč.
Někdy je třeba také uvolnit přebytek energie. Pak je vhodná například metoda, kdy děti mohou vydávat hlasité zvuky, jako je dupání, syčení, tleskání, mohou přitom poskakovat apod. Na pokyn se může intenzita projevů zvyšovat anebo snižovat.
Pro děti na 1. stupni základní školy
Dítě se usadí anebo položí v pohodlné, uvolněné pozici se zavřenýma očima. Popisujeme mu, jak mu po těle přechází mravenec. Může začít u prstů ruky či nohy a pokračuje po celém zbytku těla. Dítě se soustředí na jeho cestu a postupně tak uvolňuje napětí ve svalech i zklidňuje mysl.
Dítě se položí se zavřenýma očima a podle pokynů terapeuta, pedagoga anebo rodiče se soustředí na klidné dýchání. Pak se v myšlenkách přenese na místo, které je mu milé, kde se cítí dobře a na které má hezké vzpomínky a popisuje, co tam vidí. Může vzpomínat na prázdninový den u babičky, na krmení zvířátek v zimě u krmelce, na procházku s rodiči apod.
Opět je možné nabídnout dětem relaxační techniku, kdy mohou uvolnit nakumulovanou energii. Na pokyn mohou děti poskakovat nebo tancovat na místě, dokud se jim bude chtít. Koho už hra nebude bavit nebo se bude cítit unavený, může si sednout. Děti v tomto věku jsou již schopny respektovat pravidla bezpečnosti a navzájem do sebe během hry nestrkat.
Pro děti na 2. stupni základní školy a mládež na střední škole
Vhodnou metodou je klasický autogenní trénink, jehož autorem je německý lékař Johannes Heinrich Schultz. Metoda byla vypracována jako relaxační metoda pro dospělé, avšak užívá se v modifikované verzi i jako relaxační technika pro děti. U menších v podobě pohádkového výletu, kdy se setkávají s pohádkovými postavičkami, u větších ve své standardní verzi, kdy se postupně dosahuje uvolnění celého těla. Děti se vleže soustředí na šest uvolňovacích kroků:
pocit tíhy v končetinách
pocit tepla v končetinách
klidné dýchání
pravidelnou srdeční činnost
teplo v břiše, rozlévající se do celé okolní oblasti
příjemně chladný pocit na čele
Zpočátku je vhodné nacvičovat každý krok zvlášť a postupně je pak spojit do jednoho celku.
Využít se dá také Jacobsonova relaxace. Ta je založena na metodě svírání a uvolňování svalstva. Má šest základních kroků:
uvolnění rukou a paží
uvolnění obličeje
uvolnění šíje, ramen a horní části zad
uvolnění hrudi, břicha a zad
uvolnění beder, stehen a lýtek
uvolnění celého těla
Každý z nich je možno provádět samostatně anebo postupně jako jeden celek.
Další relaxační techniky pro děti
U starších dětí a mládeže je vhodné používat také nejrůznější relaxační cvičení z jógy, dechová cvičení a relaxační metody s využitím představivosti. Kromě těchto relaxačních technik pro děti a her existují další způsoby relaxace. Zklidnit se a zbavit napětí se mohou děti nejrůznějším kreativním tvořením, hudbou, tancem a dalšími podobnými aktivitami.
Pokud během těhotenství provádí nastávající maminka relaxaci, vhodnou pro těhotné ženy, pak hormony a neurotransmitery, přinášející pohodu a uvolnění, doputují i do dělohy. Klid a spokojenost tak pocítí spolu s maminkou i miminko.