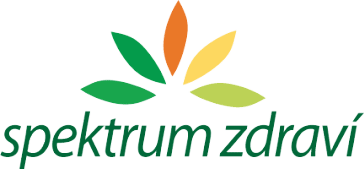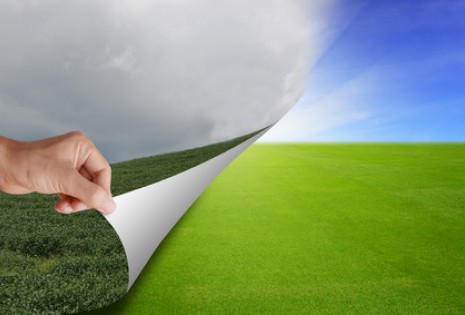 Pryč s negativním myšlením, pozitivní myšlení a optimistický přístup zlepšují život
Pozitivní myšlení může v životě výrazně pomáhat. Jak se mu lze naučit?
Odevšad slýcháme, jak důležité je pozitivní myšlení, protože co do okolí vysíláme, to se k nám také vrátí zpět. Můžeme si prý tvořit vlastní osud tím, jak přemýšlíme a síla pozitivního myšlení nám pomůže k nevídaným úspěchům. Skutečně má tento způsob myšlení takovou moc? Pravdou je, že myšlenka je určitý druh energie. S touto teorií pracují nejen odborníci na esoteriku, ale i vědci.
Energie myšlenky a pozitivní myšlení
Výzkumu lidského myšlení se v druhé polovině minulého století věnoval mimo jiné profesor František Kahuda. Byl autorem teorie, že mentální činnost souvisí s energií. Rozpracoval hypotézu mentální energie a jejích částic, které pojmenovat mentiony a za pomoci experimentů, kterých bylo okolo sedmnácti set, se pokusil existenci této energie ověřit i změřit.
Pomůckami mu byly vrtulka s vertikální osou, poháněná proudem teplého vzduchu a Crookesův mlýnek, což je skleněná baňka s částečně odčerpaným vzduchem, v níž je umístěna malá vrtulka na jehlovém ložisku. Má čtyři slídové listy, z jedné strany bílé, z druhé černé a po osvětlení se díky různé odrazivosti materiálů otáčí. Při těchto experimentech spolupracující senzibil zastavoval pohyb vrtulek energií myšlenky.
Významným a úspěšně završeným experimentem se stalo zastavení Crookesova mlýnku na vzdálenost Praha - Košice v předem stanovenou dobu. Může to být potvrzení, že pozitivní myšlení může mít opravdu takovou sílu, jak tvrdí zastánci této filozofie?
NÁŠ TIP:
Přečtěte si o tom, co to je metoda RUŠ, neboli rychlé, účinné a šetrné odstranění problémů!
Ideomotorický trénink sportovců: příklad síly pozitivního myšlení
O síle myšlenek by mohli hovořit také sportovci, kteří používají metodu zvanou ideomotorický trénink. Co to znamená? Sportovec si intenzivně představuje, jak se mu daří dosáhnout mimořádného sportovního výkonu, zejména u sportů, kde je třeba předvést brilantní techniku. Pokud si myslíte, že je to poněkud úsměvná představa, pak vězte, že jde o osvědčenou a uznávanou tréninkovou metodu. Jestliže tedy dokážou myšlenky a síla pozitivního myšlení pomoci ve sportu, pak se zcela jistě dají využít i v běžném životě.
Pozitivní myšlení a teorie jeho fungování
Pozitivní myšlení je v dnešní době hodně skloňovaný pojem a na toto téma vychází řada knih. K nejznámějším patří Tajemství (The Secret) australské autorky Rhondy Byrnes. Příznivci této teorie tvrdí, že síla pozitivního myšlení je vlastně hybnou silou našich životů. Podle nich si svůj osud vytváříme způsobem, jakým uvažujeme a ovlivňujeme tak to, co nám přichází do života. Vysvětlují to tím, že lidské myšlenky jsou propojeny s vesmírem a dostáváme přesně to, na co myslíme. Tedy pokud jsou naše myšlenky negativní, vstupují nám do života stejně negativní věci a události a pokud z něčeho máme strach, tak se naše obavy také vyplní. Jestliže však uvažujeme pozitivně a věříme v dobrý výsledek čehokoliv, splní se nám to, po čem toužíme a čeho chceme dosáhnout. Je to opravdu tak jednoduché?
Pozitivní myšlení pomáhá, není však samospasitelné
Někdo tomu věří a ve svém životě podle této teorie jedná. Jiní jsou vůči ní skeptičtí. Pravdou však je, že optimisticky naladění lidé jsou přirozeně sebevědomí, nepodceňují se, rádi zkouší nové výzvy a jsou mezi lidmi oblíbení. Do života jim tak přichází více příležitostí, přátel a snáze překonávají překážky. Neznamená to, že by automaticky dostávali vše, co si přejí. Ale zcela jistě mají více šancí než ti, kterým pozitivní myšlení schází.
Je ale síla pozitivního myšlení skutečně tak mocná? Vždyť i optimisticky smýšlející člověk musí čelit různým těžkým životním zkouškám, obtížným obdobím, nemocem. Může se s nimi však snáze vyrovnat díky víře v dobrý závěr problémů. Ta je často nápomocná také při léčbě nemocí a to i těch nejvážnějších. Sami lékaři přiznávají, že způsob myšlení má vliv na průběh léčení. Pozitivní myšlení a víra v uzdravení výrazně pomáhá, kdežto negativní myšlení a ztráta naděje ovlivňuje pacientův stav. Ačkoliv tedy pozitivní myšlení pomáhá v mnoha životních oblastech, všemocné rozhodně není.
Snaha o pozitivní myšlení může někdy paradoxně přivodit problémy
Proklamace, které tvrdí, že jedině síla pozitivního myšlení správným způsobem ovlivňuje náš život a pokud pozitivní myšlení neovládáme, jsme sami zodpovědní za všechno špatné, co se nám děje, mohou mít na labilnější jedince poměrně zhoubný vliv. Někteří psychologové dokonce poukazují na to, že snaha o neustálé pozitivní myšlení a naladění může v takových lidech vyvolat pocity viny, že to nedokáží tak, jak by si přáli a veškeré životní trable si způsobují vlastně sami.
Je však nutné si uvědomit, že náš život neovlivňujeme pouze jen my sami osobně, ale že na něj působí řada dalších faktorů, na které vliv nemáme. Právě ony mohou být příčinou řady nepříznivých událostí v našich životech. Je pak zcela zbytečné se trápit nad tím, co jsme mohli udělat jinak nebo lépe a klást vinu za vše špatné jen sobě. Ostatně, při nejlepší snaze se nelze donutit mít pouze pozitivní myšlenky ihned, jakmile se pro změnu smýšlení rozhodneme.
Změna negativního myšlení na pozitivní myšlení vyžaduje úsilí a trpělivost
Nějaký čas také zabere, než pozitivní myšlenky takzvaně "zakoření" v mysli dosud negativně smýšlejícího člověka. Je nutné jim totiž věřit, nejen si v duchu opakovat naučené fráze a hesla. Stejně tak není možné počítat s tím, že změnou negativního myšlení na pozitivní se ihned začnou dít zázraky. Ale ke změnám dojde, už jen proto, že se takto dá získat jiný pohled na život.
Z potíží se neraduje nikdo. Pokud však přijdou, síla pozitivního myšlení pomůže postavit se k nim racionálně, uvědomit si, že nejsme jediní, kdo musí čelit různým těžkým životním situacím a vyvolá v nás snahu se s potížemi vypořádat, ne před nimi utíkat a lamentovat. Také brát překážky jako výzvy a příležitost k osobnímu růstu. A jak se bránit chvílím, kdy na nás negativní myšlení, na které jsme dosud byli zvyklí, útočí?
Vyhnout se takovým okamžikům nelze. Ale je dobré začít myslet na něco jiného. Cíleně odvádět svou pozornost od toho, čeho se bojíme k tomu, co si přejeme a jak toho docílit. Pokud nás tedy přepadnou obavy například z odchodu partnera, je dobré začít myslet na to, že vztah bude naopak fungovat a začít se ptát sami sebe, co můžeme změnit a udělat, abychom toho dosáhli. Už tím v sobě vzbudíme pozitivní představy a snahu dobrého výsledku dosáhnout. A to je první a důležitý krok k tomu, abychom jednou sílu pozitivního myšlení ve svém životě pocítili a ocenili.