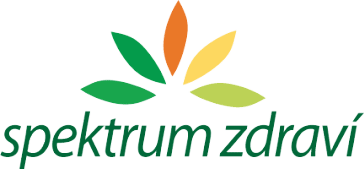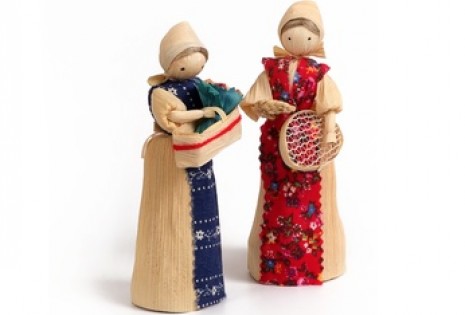 Na tyto slaměné ozdoby už musíte mít dobrý cvik.
Výroba slaměných ozdob je snadná. Udělejte si slaměné ozdoby jako za starých časů
Slaměné ozdoby jsou půvabné. Není divu, že pletení ze slámy patří k nejoblíbenějším lidovým tradicím, ke kterým se i v dnešní době vrací čím dál více lidí. Výroba slaměných ozdob je snadná. Pokud se do výroby drobných dekorací nebo užitkových předmětů chceme pustit sami, je třeba se v počátcích obrnit trpělivostí. Rozhodně to stojí za to a nejenom výsledky, ale i práce samotná přinese spoustu radosti.
Je to trochu jako v pohádce. Než slámu získáme, musí se obdělat půda. Pak se seje obilí, to musí dozrát, pak se sklízí, odděluje klas, třídí stébla, sláma se bělí... A pak se může začít pracovat. K pletení je možné použít slámu ze všech druhů obilí, které u nás rostou. Různé druhy se však hodí pro různé techniky. Podle ní se vybírá vhodná sláma. Pro všechny techniky je však třeba používat materiál, který je nepoškozený. Takový se dříve získával mnohem snáze než nyní, protože se při sklizni používaly ruční nástroje, jako je kosa a cep. Mlátičky, které se při získávání obilí z klasů začaly používat od počátku 20. století, měly vliv na kvalitu slámy. Ta byla pocuchaná a pokud se sláma měla použít dále na pletení, bylo nutné klasy oddělit a do mlátičky je dát bez stébel.
Na slaměné ozdoby se používají různé druhy slámy
Pro výrobu užitkových předmětů se používala zejména sláma žitná. Její výhodou jsou dlouhá stébla. Pletení se odkládalo většinou na zimu, do doby dlouhých večerů, a proto se sláma dávala proschnout, aby neplesnivěla. Před začátkem práce se musela navlhčit, aby nepraskala. K pletení košíků nebo ošatek se používal také pomocný materiál a určité regiony používaly pro něj materiály specifické s ohledem na to, které byly v přírodě dané oblasti nejlépe dostupné. Nejuniverzálnější bylo vrbové proutí, používalo se téměř v celých Čechách a na severu Moravy. Na Moravě se pro změnu používalo nejvíce lipové lýko. Pásky ze smrkového kořínku se sláma doplňovala hlavně na Vysočině, borový kořen pak v jižních Čechách.
Jak už bylo řečeno, jednotlivá stébla musí být zcela nepoškozená. Menší slaměné ozdoby se vyráběly hlavně v závěru sklizně na její oslavu. Někdy se na ně používala nevymlácená sláma přímo z pole. S rozšířením obliby ozdob ze slámy ve 20. století se zvýšily nároky na materiál, používaný na jejich výrobu. Kromě hezké barvy a kvalitních stébel se ještě sláma začala bělit, aby měla jednotné světlé zabarvení. K výrobě ozdob se používá nejčastěji pšeničná sláma, která má příjemnou světle žlutou barvu a dobře se s ní pracuje. V dnešní době jsou slaměné ozdoby ve velké oblibě a využívají se nejčastěji jako ozdoby na vánoční stromeček a vánoční dekorace. Také Velikonoce se nesou ve znamení výroby slaměných ozdob a výjimkou nejsou ani dožínky. Drobné předměty ze slámy si však můžeme pro radost vyrobit kdykoliv během roku.
Výroba slaměných ozdob doma. Vyzkoušejte si květinu nebo vážku
SLAMĚNÉ OZDOBY - SLAMĚNÁ KVĚTINA
Připravíme si:
očištěnou slámu bez listů a stébel, ideálně pšeničnou nebo žitnou (seženeme i v hobby marketech anebo prodejnách s výtvarnými potřebami)

nůžky

barevnou nit nebo bavlnku

misku s teplou vodou
Postup:
Čtyři delší a čtyři kratší stébla namočíme na 5-10 minut  v misce s teplou vodou. Pak je složíme do květiny, kdy střídáme kratší a delší stéblo. Stébla držíme prsty jedné ruky. Do druhé ruky vezmeme bavlnku nebo nit a ve středu, kde se stébla stýkají, omotáváme jedno stéblo po druhém. Nit vedeme vždy střídavě okolo jednoho stébla nahoru a okolo druhého dolů. Až máme všechny obtočené, zopakujeme to opačným směrem. Nit zavážeme na dva uzlíky a vytvoříme očko na zavěšení. Konce stébel zastřihneme. Slaměné ozdoby můžeme využít k výzdobě interiéru nebo exteriéru domu.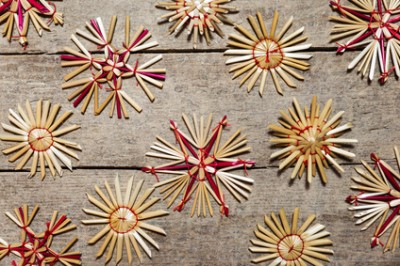 Slaměné ozdoby nabízejí desítky možných variant.
SLAMĚNÉ OZDOBY - SLAMĚNÁ VÁŽKA
Připravíme si:
očištěnou slámu pšeničnou nebo žitnou

nůžky

barevnou nit nebo bavlnku

jehlu

misku s teplou vodou
Postup:
Předem namočených sedm stébel na jednom konci svážeme zhruba 1 cm od okraje bavlnkou do svazečku a uvážeme na dva uzlíky. Stébla jedno po druhém ohneme a vytvoříme hlavičku zhruba 1-1,5 centimetru velkou. Pod místem, kde jsou stébla ohnutá opět svážeme bavlnkou. Vezmeme 10 stébel a uprostřed propíchneme jehlou, abychom je spojili. Pevně svážeme bavlnkou a jehlu odstraníme. Tím jsme vytvořili vážce křídla. Snopeček stébel, která tvoří tělo vážky, rozdělíme přibližně na polovinu a zasuneme mezi ně křídla. Pak tělo pod nimi svážeme a ještě jednou svážeme na konci. Zastřihneme konečky stébel a slaměné ozdoby jsou hotové. Hlavičku i křídla můžeme nabarvit.

Vážka pro inspiraci.
SLAMĚNÉ OZDOBY - SLAMĚNÝ VĚNEČEK
Připravíme si:
očištěnou slámu

nůžky

barevnou nit nebo bavlnku

drátek o síle 1mm

pletací jehlici
Postup:
Svážeme šest stébel bavlnkou a pro zajištění vytvoříme dvojitý uzlík. Mezi stébla vložíme přibližně 20-25 centimetrů dlouhý drát, který nám poslouží pro tvarování výpletu. Stébla ohneme směrem ven a tím vytvoříme hvězdici. Jedno stéblo ohneme přes dvě následující stébla. Pokračujeme tak i dále, to znamená, že ohneme vždy druhé stéblo, přes které jsme přeložili předchozí. Jestliže pleteme ze šesti stébel, výplet bude mít pět stran a vznikne zajímavý pětiúhelník. Jakmile máme hotové tři řady, do výpletu vsuneme pletací jehlici, která nám poslouží k tomu, aby výplet měl všude stejnou šířku. Stébla ohýbáme okolo jehlice a stále pokračujeme v pletení uvedeným způsobem. Jakmile má výplet dostatečnou délku, vytáhneme pletací jehlici a drát uštípneme na délku zhruba 1 centimetr. Stéblo, které jsme použili naposledy, vsuneme pod předchozí řadu, aby se výplet zajistil proti rozplétání. Všechna stébla ohneme nahoru a svážeme bavlnkou, obdobně, jako na začátku pletení. Nakonec je ohneme do věnečku, který na konci spojíme jednoduchými stehy. Slaměné ozdoby budou díky drátku uvnitř dobře držet.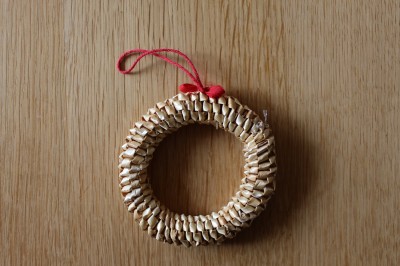 Slaměný věneček si můžete pověsit na dveře.
Výroba slaměných ozdob je snadná a výsledek efektní.