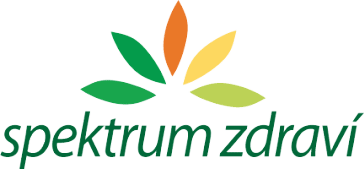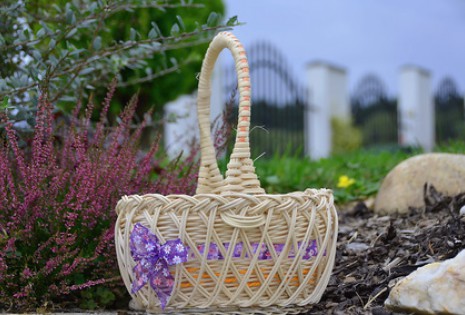 Pedig se využívá jak na výrobu košíků, ošatek, podnosů či nábytku, tak i k pletení různých dekorativních předmětů
Pedig – materiál na pletení praktických i dekorativních výrobků
Pedig je přírodní materiál používaný k pletení výrobků z proutí. Získává se z vnitřní částí palmy Calamus rotag, která pochází ze subtropického pásu jihovýchodní Asie, roste především v Indii, na Sri Lance a v Mayanmaru. Nejkvalitnější proutí na výrobu pedigu se však dováží z Indonesie.
Výroba pedigu z ratanu
Přestože existuje více než 600 druhů ratanu, na výrobu pedigu jsou vhodné pouze tři z nich. Ty se pěstují převážně z uměle vysazených rostlin. Ratanové pruty dorůstají sice délky až 200 metrů, na výrobu pedigu se však nepoužívají všechny jejich části. 
Nejkvalitnější a nejvhodnější pro pletení je střední část ratanu. Není totiž příliš tvrdá ani měkká. Pokud by se pedig vyráběl z měkčích částí ratanu, začal by kolínkovat a neudržel by ohyb. Z tvrdých částí by se zase nedalo plést. Než se tedy z ratanu vyrobí pedig, musí se nejdříve vytřídit. Poté se z něj získává rákosová šéna a až nakonec dojde k samotné výrobě pedigu. Žlutou barvu, na kterou jsme u pedigu zvyklí, rostlina získá až při sušení a dalších úpravách. Přirozená barva rákosu je zelená.
Jak zacházet s pedigem
Pedig je možno zakoupit v mnoha barvách, nebo si jej můžete sami nabarvit. Pletení z pedigu je možné až poté, co jej dobře namočíme, a sice ve vlažné vodě. Tím zajistíme jeho pružnost a nebude nám praskat. Namáčíme však jen na chvíli, aby pedig nezešedl a nezačal se lámat. Po práci je nutné pedig opět usušit. Pokud jej budeme skladovat v suchu a temnu, vydrží nám krásný až deset let. Musíme si však uvědomit, že pedig je přírodní materiál, tudíž nikdy nebude zcela dokonalý. To je ale na něm to krásné, jedinečné a originální. Pro samotné pletení z pedigu je potřeba trochu zručnosti a cviku. Návody na pletení konkrétních výrobků však naleznete poměrně snadno na internetu i v různých příručkách.
Rozdělení pedigu podle jeho kvality
AAA - pedigové pruty mají stejnou barvu, kulatý průměr, přesný rozměr, nelámou se a jejich konce jsou zastřiženy. Pedig této kvality je velmi drahý, do české republiky se standardně nedováží a ve světě se využívá výjimečně. Minimální délka je 180cm.
AA - pedig má téměř stejnou barvu. Vadných prutů by nemělo být více než 10% v balení. Průměrná délka prutu je 120cm.
AB - barva je tmavší a nestejnorodá, lámavost a ostatní vady by neměly překročit 30%. V balení jsou i pruty o délce 100cm
BC - tmavý pedig, který se odděluje při výrobě kvalitního pedigu. Tento pedig se hodně láme, není příliš kvalitní a používá se k výrobě jen v Asii.
Barvený pedig - vyrábí se většinou z kvality AB a to především v Číně. Před barvením se pedig musí nejprve vybělit. Často se stává, že barvený pedig při pletení svou barvu pouští. Barvením se kvalita pedigu lehce snižuje, materiál se totiž stává křehčím.
NÁŠ TIP:
Přečtěte si také, jak obarvit pedig!
Košíkářství
Pletení z pedigu je řemeslo, které spadá pod košíkářství. To má své kořeny pravděpodobně už v pravěku, nejstarší známé koše pak pocházejí z Fajjúmu ve středním Egyptě a jejich stáří se odhaduje asi na 12 000 let. V současnosti se již ale košíkářem vyučit nelze. Toto řemeslo tedy přežívá jen díky nadšencům. Nejstarším dochovaným exemplářem, dokazujícím košíkářství u nás, jsou zbytky rybářských sítí z období Velkomoravské říše.
Košíkářství jako takové je u nás zaměřeno především na zpracování vrbového proutí nebo dováženého pedigu. V menší míře se využívá i sláma, orobinec a loubky. Technologie košíkářství vychází převážně z textilních řemesel, především z tkaní.
Výrobky z pedigu
Z pedigu se dají vyrábět jak praktické produkty, jako jsou různé košíky, ošatky, podnosy či nábytek, tak i celá řada dekorativních předmětů jen tak pro radost.
Při pletení z pedigu si člověk tříbí fantazii, procvičí motoriku, zabaví se a ještě vytvoří něco pěkného a užitečného.