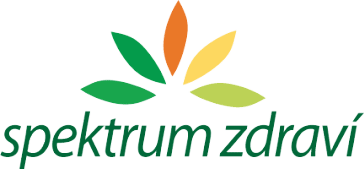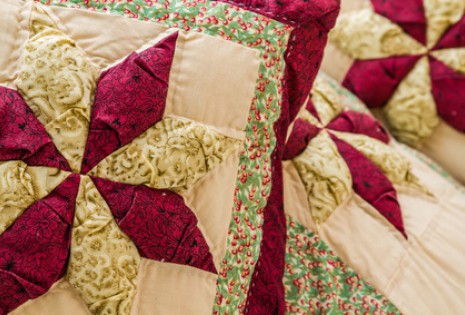 Patchwork je stará textilní technika, která se používá dodnes například při výrobě polštářů
Objevte techniku patchwork a vyrobte si pestrobarevné bytové doplňky
Patchwork je po celém světě rozšířená technika sešívání různě barevných kousků látek do pravidelných geometrických vzorů. Jedná se o velmi kreativní metodu, kde se fantazii meze rozhodně nekladou. Popularita této techniky upadla s rozvojem textilního průmyslu v období průmyslové revoluce. V této době totiž téměř zaniklo mnoho textilních řemesel.
V dnešní době renesance ručních prací si patchwork znovu nachází nové příznivce. Pro dívky a ženy, které mají doma šicí stroj a šití je baví, bude tato technika poměrně jednoduchá na zvládnutí a představuje nové možnosti, jak "zhmotnit" originální nápady, které nosí v hlavě.
Historie patchworku
Tato technika patří k těm vůbec nejstarším. Velmi staré patchworkové výrobky byly objeveny v Číně, v Egyptě, v Rusku i Americe. Pravděpodobně nejpozději se patchwork dostal do Evropy, a to cca v 11. století. Zajímavé je, že patchwork nikdy nebyl spojován s určitou sociální vrstvou. Má tak různorodé použití, že se tímto způsobem vyráběly jak královské stany či prapory, tak košile a oděvy pro ty nejchudší vrstvy obyvatel. Pomocé pachtworku se zužitkoval každý kousek látky, takže nové oděvy se daly sešívat ze zbytků starých a roztrhaných látek. Zároveň lze díky této technice vytvořit nádherná umělecká díla např. i v podobě obrazů na zeď.
Co vše lze vyrobit technikou patchwork?
polštáře
deky
přehozy
závěsy
chňapky, prostírání, ubrusy
záplaty na kalhoty
tašky i módní kabelky
vzory na šaty a další oděvy
dekorace a obrazy na zeď
Obzvlášť působivá může být například výzdoba dětského pokoje, kdy můžeme vytvořit soupravu dek, polštářů a přehozů do dětské postýlky a ve stejném ladění např. dekorace na zeď, hrací deky, podložky apod. Patchwork tak může být skvělou zábavou pro těhotné maminky, které si ukrátí čas před porodem.
Techniky patchwork
Mezi nejběžnější druhy šití patří:
šití z pruhů
technika flick flack
japonský proplétaný patchwork
crazy šití
srubové šití
kaleidoskopy
lemování

Látky pro patchwork
Látky jsou samozřejmě základním materiálem. Dnes je patchwork rozšířenou zábavou a existují speciální internetové obchody, kde je možné koupit všechny druhy látek. Můžete si vybrat dle druhu materiálu (bavlna, úplet, směsi aj.), ale vyberete si také podle tématiky, vzorů apod. Látky můžete libovolně kombinovat a vytvářet tak své jedinečné vzory a geometrické obrazce. V těchto obchodech si lze opatřit i výplně do polštářů a dek.
Pomůcky pro patchwork
Kromě šicího stroje, který je pro patchwork samozřejmostí, jsou potřeba tyto pomůcky:
podložky (na kterých látky řežeme a skládáme)
řezací kolečko (nejlépe takové, kdy se řezací nůž automaticky při řezání schovává pod kryt. Nože jsou opravdu ostré a při této technice se nařežeme hodně, je dobré eliminovat riziko úrazu)
speciální pravítka různých velikostí
žehlička pro zažehlování spojů, švů a lemů
nůžky, jehly, špendlíky
značkovače a popisovače (ideálně takové, které po přežehlení zmizí)
Kdy šít bez stroje?
Existuje také metoda šití pomocí papírových šablon (angl. "English paper piecing"). Tato metoda se šije pouze ručně a hodí se pro sešívání složitějších tvarů, jako jsou např. kaleidoskopy (šestiúhelníky). To jsou oblíbené vzory, se kterými se dále pracuje při sešívání patchwork.
Co je technika quilt?
Názvem "quilt" (kvilt) se označuje deka, jejíž vrchní část je vytvořena právě technikou patchwork. Quilt se skládá ze tří částí. Tradiční výplní této deky je vatelín. Spodní díl tvoří buď obyčejná látka, nebo látka se vzorem. Zvláštností quiltu je, že všechny tři části jsou prošity skrz speciálním prošívacím stehem. Ten jednak všechny části spojuje, ale sám o sobě tvoří i estetický prvek.
Quilty je možné používat jako deky, přehozy, ale tímto způsobem lze vytvářet i dekorace na stěny. Slovem quiltování u nás označujeme samotné prošívání. Prošívacích stehů, které deky zdobí, je také celá řada. Běžný šicí stroj neumožňuje všechny způsoby prošívání. Pro velké prošívané quilty jsou zapotřebí speciální šicí stroje.
V dnešní době jsou pořádány různé kurzy, kde se patchwork i quilting můžete naučit. Patchwork není složitý, ale začínat bez názorné ukázky a malého zaškolení může být obtížné. K prvním pokusům lze ale využít i některé video návody. Dále už záleží jen na vlastních nápadech a fantazii.