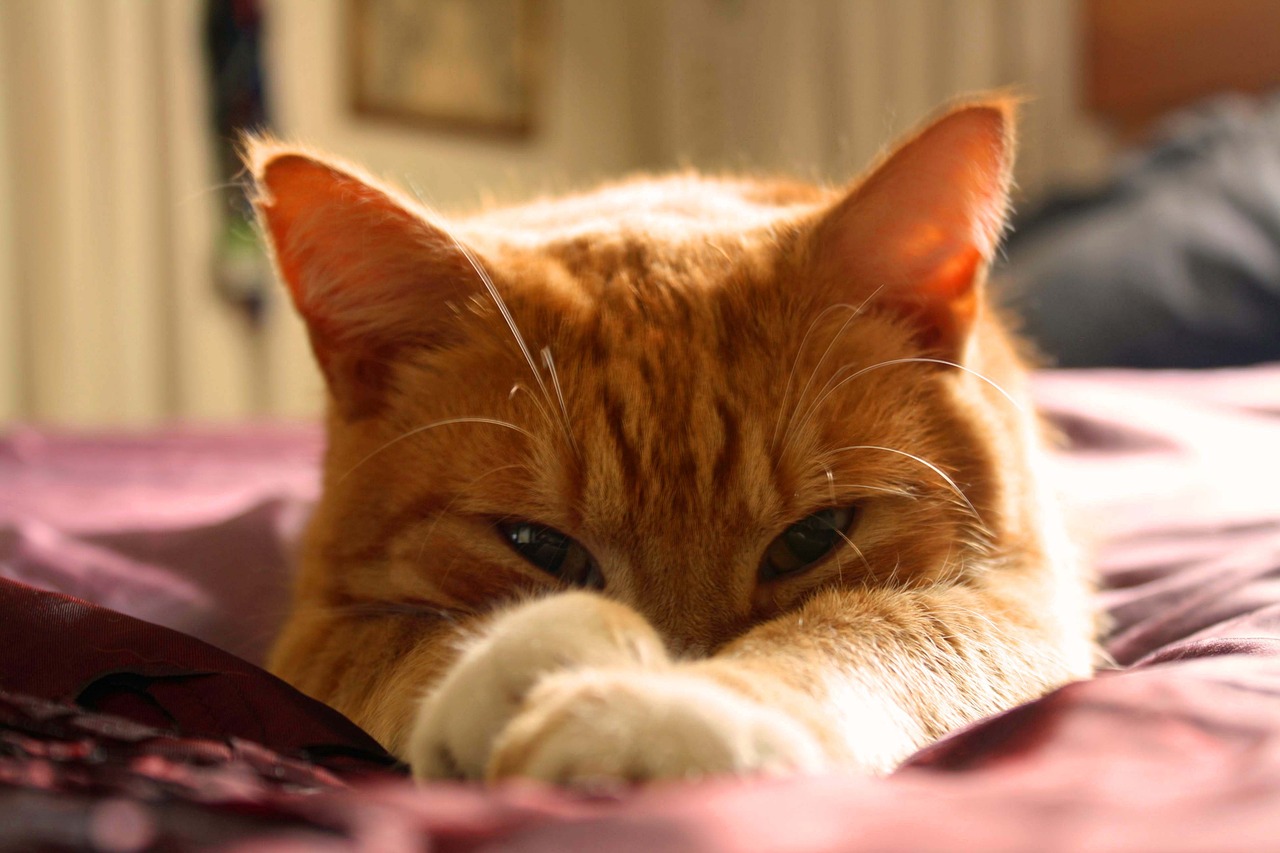 Nemoci očí u koček jsou nepříjemné a někdy hrozí i slepota. Návštěvu veterináře proto nepodceňujte.
Jednou z hlavních předností koček jsou bezesporu jejich oči, které dokáží okouzlit každého. Bohužel ne vždy jsou oči zdravé a krásné. Často se setkáváme se zarudlýma očima, kočky může potrápit výtok z očí anebo také zhoršené vidění. Nemoci očí u koček patří mezi nejnepříjemnější. Poradíme, jak problémy rozeznat a jak kočce nejlépe pomoci, aby mohla na svět zase koukat se zdravýma očima.
Nemoci očí u koček: zarudlé oči i výtok
Každý ví, že kočky vidí skvěle dokonce i ve tmě. Ovšem jen za předpokladu, že mají obě oči dokonale zdravé. Někdy ale kočky dokáží potrápit různé kočičí nemoci, které napadají oči a způsobují špatné vidění u koček.
Mezi běžné nemoci očí u koček patří:
Výtok - bílý, žlutý a lepkavý. Příčinou může být cizí předmět v oku, infekce nebo i kočičí chřipka.
Zarudlé oči - důvodem může být zánět spojivek nebo řasnatého tělíska.
Zastřené oko - příčinou je pravděpodobně zanícená rohovka kvůli rvačce nebo infekce.
Takové nemoci očí u koček jsou sice nepříjemné, ale nikterak závažné a život kočky neohrožují. Řešením je především otírat oko vodou, chránit před prudkým světlem a vykapávat pomocí očních kapek. Pokud se stav do 1 až 2 dnů nezlepší, navštivte veterináře.
Kočičí nemoci očí: u zánětu duhovky hrozí kočce slepota
Záněty jsou nejčastější oční nemoci. Nejčastěji jsou vyvolány podrážděním, což může způsobit prach, průvan nebo alergie. Příčinou může být i plísňová nebo bakteriální infekce. Jak ale jednotlivé nemoci rozpoznat?
Zánět spojivek u koček
Příčinou bývá zarudnutí oka. Oko je podrážděné od prachu nebo průvanu, zánět spojivek může být vyvolán i alergii nebo deformací víček. Oko slzí, v koutku se tvoří hlen a kočka si oko často škrábe.
Léčba: oko vymyjte vlažnou vodou nebo odvarem z heřmánku. Jestli nevidíte do dvou dnů zlepšení nebo se stav zhoršuje, navštivte veterináře.
Zánět rohovky
Nemoc poznáte tak, že cévy spojivek a bělmy jsou zvětšené a prorůstají do rohovky. Příznakem je i zakalení. Toto onemocnění je mnohem závažnější než zánět spojivek a včasné odhalení a léčba jsou důležité.
Léčba: ihned navštivte veterináře, který předepíše pravděpodobně léky v podobě kapek nebo mastiček. Dbejte také na to, aby si kočka oko nemnula. Mnohdy nezbývá nic jiného než pořídit límec.
Zánět duhovky u koček
Zánět postihuje vnitřní části oka. Onemocnění je opravdu velmi závažné, jelikož kočce hrozí slepota. Oči kočku bolí, pálí a svědí, tudíž si je často škrábe. Oči jsou poté zarudlé a uslzené. Návštěva veterináře je naprostou nezbytností. Sami si neporadíte.
Léčba: veterinář předepíše oční kapky pro kočky, které zornice rozšíří, a tím se duhovka zklidní. K léčbě se může připojit i mastička či antibiotika, a to vždy podle závažnosti nemoci.
Zelený zákal
Patří mezi velmi bolestivé nemoci očí u koček. Dochází ke zvýšení nitroočního tlaku. Jak zákal poznáte? Kočka mhouří oči, má zarudlé spojivky, oko je citlivé na ostré světlo a slzí. Také můžete rozpoznat vyboulené oční bulvy, což je již pokročilá fáze nemoci.
Léčba: v tomto případě je potřeba okamžitě snížit tlak v oku, aby nedošlo k oslepnutí. Podávají se oční kapky, tablety nebo infuze. Pokud nic nezabere, pak jde na řadu laser nebo zmrazení.
Jak mazlíčkovi podat oční kapky pro kočky
V mnohých případech bude léčba obnášet oční kapky pro kočky. Majitelé se často s takovou léčbou trápí ještě více než kočky, jelikož neumějí kapky aplikovat. Jak na to, aby se z léčby nestal boj o váš nebo kočičí život?
Kočku si pevně chytnete a lehce jí zakloníte hlavu
Oko jemně rozevřete a prsty si víčko přidržte tak, aby ho nemohla kočka zavřít
Do oka kapněte požadované množství kapek, ale oko nepovolujte.
Kočku držte pevně. Bude mít tendence se hýbat a cukat. Pozor, aby tekutina z oka nevytekla.
Pokud vše probíhá tak jak má, kočku odměňte dobrotou. Bude si pamatovat, že se nejedná o nic hrozného a na kapání do oka si postupně navykne. Nikdy nedávejte kočce kapky, které máte sami pro sebe. Kupujte jen ty, které doporučí zvěrolékař a které jsou určené k veterinárním účelům.
Jak předcházet nemoci očí u koček?
Některým nemocem očí u koček nelze zcela předcházet, jelikož jsou spojené se stářím kočky a mnohdy mohou být geneticky podmíněné. Pokud však budete oči kočce kontrolovat a dbát na to, aby nežila v prachu, neměla pelíšek v průvanu, nervala se s jinými kočkami anebo nepřišla do styku s již nakaženou kočkou, pak by měla mít oči zdravé a v pořádku.
Rozbalit všechny příspěvky
Video týdne
Taky se občas po práci cítíte tak, že si říkáte: ať mi všichni třeba vlezou na záda!? Dnes už prostě nic dělat nebudu...
Příběh zvířátka
Říkají mi Rago, Ragoušku, Ragajdo, Rufajdo, nebo když si vypůjčím třeba botu, tak křičí Ragíííno! (to je povel k držení v zubech, to já už poznám)...