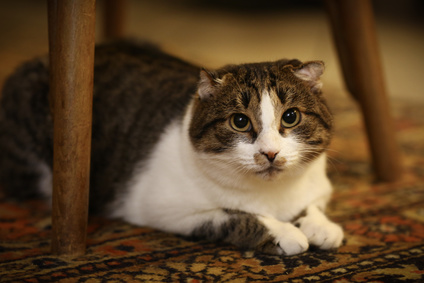 Víte, jak poznat stáří kočky? Starší kočka má problémy s chůzí i smysly
Kočka siamská, perská nebo třeba barmská vám může dělat společnost úctyhodných 18 let. Pokud jste opravdoví milovníci koček, pak si s nimi užijete mnoho legrace. Obecně se však kočky dožívají okolo 10 až 15 let. Víte však, jak poznat stáří kočky a víte také to, co stará kočka potřebuje ke svému spokojenému životu? Přinášíme vám několik rad a tipů, aby i váš kočičí senior měl doma k dispozici vše, co mu prodlouží a zpříjemní chvíle strávené s vámi.
Stáří koček utíká velice rychle
Možná jste nad tím nikdy nepřemýšleli, ale představte si, že v pouhém 1 roku života je kočka vlastně stejně stará jako právně dospělý člověk. Ano, když je vaší kočce 1 rok, v přepočtu na lidský věk má vlastně 18 let. Není divu, že v pouhých 10 letech pak dosahuje věku vaší babičky. V přehledné tabulce se můžete podívat na to, kolik je nyní vaší kočce v přepočtu na lidský věk. Možná vám její stáří vyrazí dech.
| | |
| --- | --- |
| Stáří koček | Věk člověka |
| 1 měsíc | 6 měsíců |
| 3 měsíce | 2 roky |
| 6 měsíců | 14 let |
| 1 rok | 18 let |
| 2 roky | 25 let |
| 3 roky | 30 let |
| 4 roky | 35 let |
| 5 let | 40 let |
| 8 let | 50 let |
| 10 let | 60 let |
| 12 let | 65 let |
Jelikož naše kočky stárnou opravdu rychle, měli bychom jim dopřát krásný plnohodnotný a zdravý život. Nejdůležitější je samozřejmě podávat kočce kvalitní a vyváženou stravu, která obsahuje všechny potřebné vitamíny, minerály a živiny. Během života kočky je navíc potřeba stravu uzpůsobovat jejímu věku. Staré kočky vyžadují proto jiné krmivo než ty mladé.
Stará kočka potřebuje krmivo bohaté na bílkoviny
Požadavky kočky na krmivo se během jejího života liší. Hlavně s přibývajícím věkem je potřeba upravit kočce jídelníček tak, aby jí vyhovoval co nejvíce a dodával jí to nejpotřebnější. Kvalitní krmivo pro starší kočky by mělo obsahovat:
Vysoký podíl bílkovin

Méně tuků

Snadno stravitelné sacharidy

Vitamín E pro posílení obranyschopnosti
Krmiva pro starší kočky jsou také skvělá v tom, že jsou měkčí. Díky tomu si může užít chuť výtečného jídla i kočka, která trpí problémy se zuby nebo dásněmi. A jak na změnu ve stravování? Postupně kočce přidávejte k běžnému krmivu to nové, až zhruba po 7 dnech zbyde v misce jen nové a lepší krmivo. Jestli si stará kočka nezvykne a nebude chtít krmivo jíst, poraďte se s veterinářem, jak dále postupovat.
Jak poznat stáří kočky? Kočka ztrácí mrštnost a koordinaci
Víte však vůbec, jak poznat stáří kočky, abyste mohli reagovat na její potřeby a uzpůsobit tak svou péči? Stáří kočky se běžně pojí s 8. rokem jejího života. A jak se stáří kočky projevuje?
Kočka ztrácí pohyblivost

Přicházejí problémy s klouby

Kočka z

trácí mrštnost

Zhoršuje se zrak a sluch kočky

Kočce se v

ytrácí koordinace

Srst mění strukturu - není tak hebká a silná

Pelichání kočky

Vypadávání zubů

Problémy s dásněmi

Ztráta váhy
Pokud si začnete všímat nějakých příznaků, které jsme nyní popsali, pak věřte, že se bude stav kočičky postupně zhoršovat. Vy musíte být hlavně trpěliví a respektovat její přání i potřeby. I vy se jednou ocitnete ve stejné situaci a také budete potřebovat milující prostředí.
Stáří koček doprovází změna chování i zvyků
Mezi typické příznaky starých koček patří také změna jejího chování. Starší kočky se více vyhýbají aktivitám, pohybu a hledají spíše klid. Rády si zalezou do pelíšku nebo se schovají. Také se mění jejich stravovací návyky - mohou méně jíst, jelikož je bolí zuby anebo již nemají čím potravu kousat.
Mnohdy se také stává, že kočky přestanou chodit na písek a vyprazdňují se mimo záchod. Méně často se starají o svou srst, jelikož již nejsou tak ohebné a neodkáží se na některých místech čistit. Opět mějte na paměti, že je potřeba dostatek trpělivosti a neustálý projev lásky.
Stáří koček přináší i nemoci
Bohužel u stárnoucí kočky se nevyhneme i některým nemocem. Pokud však budete připraveni a dopřejete kočce kvalitní péči během celého jejího života, nemusejí být projevy stáří tak velkým problémem. Mezi nejčastější onemocnění patří osteoartróza, záněty dásní nebo selhání ledvin.
Osteoartróza
Pokud je kočka nervózní, agresivnější než kdy dříve, málo se pohybuje a nechce si hrát, pak může být na vinně bolest kloubů neboli osteoartróza. Jedná se o degenerativní onemocnění kloubů. Mezi příznaky patří:
Kulhání

Ranní ztuhlost

Omezená pohyblivost kočky

Otoky

Neochota k pohybu
Zánět dásní
Zánět dásní ve starším věku postihuje téměř všechna plemena koček. Pro kočky jsou velmi bolestivé. Jaké jsou příznaky?
Obtíže při jídle

Kočka slintá

Otírá si tlamičku packou

Je nevrlá až agresivní

Zápach z úst

Otok dásně
Pomoc poté přichází v podobě chirurgické léčby. Veterinář vám také může ukázat, jak lépe o chrup kočky pečovat nebo jaké krmivo pro ni bude vhodnější.
Selhání ledvin
Chronické selhání ledvin bývá častým problémem starších koček. Příčinou může být vrozená vada ledvin, ale také bakteriální infekce ledvin nebo ledvinové kameny. Mezi příznaky patří:
Zvracení

Průjem

Zvýšený příjem vody

Časté močení

Hubnutí

Zhoršení kvality srsti

S

nížená aktivita

B

olest dásní
Bohužel neexistuje léčba, která by kočce pomohla. Provádí se jen podpůrná terapie, která má snížit zatížení ledvin. Příkladem je ledvinová dieta pro kočky, tedy úprava jídelníčku.
Chcete se k zeptat na cokoliv k tématu? Obraťte se na naše poradce.
Rozbalit všechny příspěvky
Video týdne
Taky se občas po práci cítíte tak, že si říkáte: ať mi všichni třeba vlezou na záda!? Dnes už prostě nic dělat nebudu...
Příběh zvířátka
Říkají mi Rago, Ragoušku, Ragajdo, Rufajdo, nebo když si vypůjčím třeba botu, tak křičí Ragíííno! (to je povel k držení v zubech, to já už poznám)...