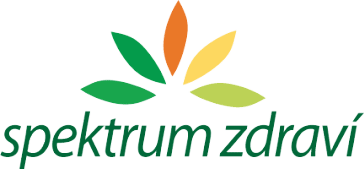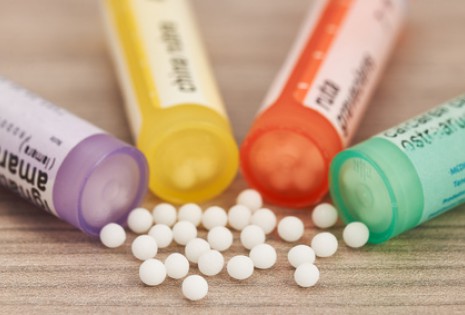 Homeopatická první pomoc
Homeopatická první pomoc - základní zásady léčení akutních stavů
Jeden ze způsobů využití homeopatie, je akutní homeopatie, kterou lze velmi účinně a bez vedlejších účinků řešit mnohé nepříjemné akutní stavy. Při úrazech, zraněních, alergiích, průjmech, bodnutí hmyzem a při mnohých dalších zdravotních komplikacích nám homeopatie může rychle a efektivně ulevit.
Především na jaře a v létě, kdy více sportujeme a pobýváme v přírodě, se vyplatí mít při sobě malou homeopatickou lékárničku. Mít homeopatické léky stále u sebe je podmínkou pro efektivní léčbu akutních stavů. Při závažných a život ohrožujících stavech ale homeopatické léky nemohou nahradit alopatické léky první pomoci. Tyto stavy patří plně do rukou lékařů!
V akutní homeopatii platí, že čím dříve se vhodný lék podá, tím lépe a rychleji účinkuje. Při okamžitém podání často dochází během pár minut k úplnému vymizení symptomů nebo alespoň k výrazné úlevě. To je nejdůležitější zásada při léčbě náhlých stavů. Podání léku druhý den může příznaky zmírnit a celkově zkrátit dobu hojení či rekonvalescence, ale opožděně podaný homeopatický lék už nás nedokáže příznaků zbavit zcela.
Homeopatická první pomoc - jak vybrat ten správný lék?
Akutní homeopatie sleduje pouze fyzické symptomy. Homeopatie účinkuje na principu zákona podobnosti, tedy léčení podobného podobným. Správný lék máme tehdy, pokud se fyzické symptomy, které vykazuje pacient, úplně nebo co nejvíce shodují s popisem homeopatického léku. Pokud vezmete v úvahu i mentální obraz léku, dokážete tak zacílit na problém lépe. I akutní lék působí lépe, pokud souhlasí i mentální stav jedince s obrazem léku, ale to je pro laika poměrně obtížné.
Potence (stupeň ředění)
Stupeň ředění neboli potenci používáme při léčbě akutních stavů většinou nižší. Nejčastěji ředění 5CH, 9CH, 15CH nebo 30CH. Při vážných úrazech, např. při otřesu mozku nebo úrazu hlavy je vhodné podat i potenci 200CH. To je ovšem ředění, které není volně prodejné v lékárnách. Lze jej získat pouze na předpis. Laická veřejnost používá tedy homeopatika v maximálním ředění 30CH.
Četnost opakování léků
Obecně platí (při akutních stavech), že nižší potence se opakují častěji. Potenci 5CH je možné podávat klidně každou hodinu, při velmi intenzivních stavech i po 15 minutách. Potenci 30CH je možné podávat každou hodinu. Tento postup provádíme až do zmírnění obtíží. To je individuální dle druhu postižení, jeho míry a vybraného léku a jeho potence. Některé příznaky vymizí po podání homeopatika do 15 minut, jiné do druhého dne atd. Obecně platí, že čím závažnější je akutní onemocnění, tím častěji bude třeba lék opakovat. Pokud ke zmírnění příznaků nedochází, bude se pravděpodobně jednat o nesprávně zvolený lék.
Jak se homeopatika užívají?
Globulky (2-3 kuličky) vytočíme do víčka a vyklopíme pod jazyk. Globulek se nedotýkáme prsty. Necháme rozpustit, nekoušeme. Je dobré před a po alespoň 10 minut nejíst a nepít, ale v akutním případě nečekáme. Miminkům lze kuličky rozpustit v mateřském mléce či ve vodě na plastové lžičce. Účinek tím není nijak snížen. Kovová lžička není vhodná.
Kdy změnit lék?
Lék změníme v okamžiku, kdy vidíme, že nepřinesl žádnou úlevu nebo zmizely jen některé symptomy a jiné zůstaly, nebo když se symptomy změnily (k tomu může při homeopatické léčbě dojít a pak je nutné vybrat nový lék, který koresponduje s novými příznaky).
Kdy s léčbou přestat?
Výše popsané časté opakování se provádí pouze do zmírnění obtíží. Jakmile se stav začne zlepšovat, četnost opakování podání léku se snižuje. Ideální je postupné snižování dávky. Výše uvedené intenzivní opakování neprovádíme déle jak dva dny. Vysokou četnost opakování léku nikdy nepoužíváme pro chronické stavy. Chronické nemoci se léčí konstituční homeopatickou léčbou, která se nezaměřuje pouze na fyzické projevy nemoci a dávkování je odlišné od léčby akutních stavů.
Je možná kombinace alopatie a homeopatie?
Ano, samozřejmě! Akutní homeopatie a klasická alopatická léčba je často úžasnou kombinací, která vede k rychlému zhojení a vyléčení. A jsou situace, kdy se bez klasického lékařského ošetření neobejdeme. Pokud si zlomíme nohu nebo utrpíme otřes mozku, zajdeme k lékaři. Ale homeopatie nám může výrazně pomoci bezprostředně po úrazu, před ošetřením i v průběhu léčení. Zdravý rozum nám říká, že zlomeninu je potřeba dát do sádry. Pro snížení bolesti a rychlejší hojení přidáme lék homeopatický.
Homeopatická první pomoc nenahrazuje lékařské ošetření! Alespoň ne vždy. Pokud jde ale např. o běžné alergie (senná rýma), zde si můžeme pomoci sami. Pokud dokážeme vybrat ten správný lék, pak se i v kritickém období pylové sezóny objedeme bez chemických léků (antihistaminik apod.).
Poznámka: Alergie je onemocnění chronické. Pro vyléčení nemoci je potřeba vyhledat zkušeného homeopata a léčit nemoc komplexně, tzn. neléčit pouze projevy nemoci, ale celého člověka. Akutní homeopatie léčí aktuální projevy chronické nemoci, nezbaví vás (většinou) alergie navždy. To není cílem akutního homeopatického léčení. Zbaví vás ale nepříjemných projevů a nutnosti užívat alopatické léky.