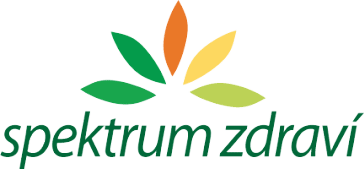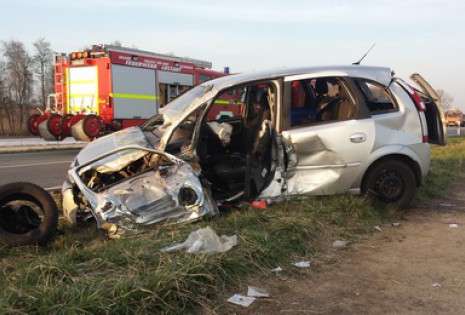 Dopravní nehoda může potkat i vás. Víte, jak poskytnou první pomoc při automobilové havárii?
Dopravní nehoda
Svědky dopravní nehody se v dnešní době může každý z nás stát kdykoli, neboť každý den se na silnicích v České republice odehraje značné množství dopravních nehod. Pokud se staneme svědky dopravní nehody, neměli bychom být zaskočeni. Každý člověk by měl vědět, jak postupovat alespoň v základních krocích. I ten, kdo není vyškolený zdravotník, může v takové situaci udělat mnohé a poskytnout rychle a účelně první pomoc při dopravní nehodě.
Jak postupovat při dopravní nehodě?
Zde přinášíme v jednotlivých bodech základní schéma, dle kterého by měl postupovat každý, kdo bude poskytovat první pomoc při dopravní nehodě. Poskytnout první pomoc je povinností každého občana a neposkytnutí první pomoci je trestným činem.
První pomoc při dopravní nehodě – základní schéma postupu
1. Zajištění místa dopravní nehody
Vlastní vozidlo zastavit cca 50 metrů za místem, kde se stala dopravní nehoda.
Obléknout si výstražnou vestu, vzít lékárničku a výstražný trojúhelník.
Trojúhelník umístit cca 50 metrů před místem nehody.
Vypnout zapalování havarovaného vozidla a zajistit jej proti pohybu.
Nezapomínejte při všech úkonech dbát na svou bezpečnost!
2. Zjištění aktuálního stavu o dopravní nehodě
Zjistit počet a stav zraněných.
Posoudit rizika a hrozící nebezpečí pro postižené, ale i pro zachránce.
3. Přivolání pomoci – tísňová linka 112!
V případě vážné nebo hromadné dopravní nehody volejte linku č. 112. Jejím prostřednictvím budou přivoláni:
hasiči - tel. 150
zdravotnická záchranná služba - tel. 155
policie - tel. 158
Hlásíme tyto údaje:
Kde se dopravní nehoda stala?
Co se stalo?
Kdy se asi dopravní nehoda stala?
Počet a stav zraněných
Údaje o sobě (jméno, telefon)
4. První pomoc raněným při dopravní nehodě
Do příjezdu záchranářů bude možná nezbytné provést tyto úkony:
Vyprošťování z vozidla
Zraněné vyprošťujeme jen v případě, že jim hrozí další nebezpečí nebo v případě, že se může zhoršit jejich stávající zranění nebo pokud není možné se přes tyto zraněné dostat k ostatním zraněným nebo nelze-li první pomoc poskytnout na místě, na kterém se zraněný nachází.
Pokud postižený dýchá, je vhodnější přenechat vyprošťování záchranářům. Pokud je rychlé vyproštění nutné, (je potřeba provést oživující úkony), postupujte co nejopatrněji.
Při vyprošťování nejprve odstraňte bezpečností pás, uvolněte zaklíněné dolní končetiny raněného a při manipulaci mějte stále na paměti, že může být postižena krční páteř. Ochrnutí páteře může být způsobeno až následně díky neopatrné manipulaci s páteří či zlomeným obratlem! Proto jednejte pomalu a s rozvahou. Dopravní nehoda vyžaduje uvážlivé jednání, nikoli zbrklost!
Vyšetření raněných
Zjišťujeme primárně, zda raněný dýchá (poslechem) a zda je přítomno masivní krvácení.
Ošetřujeme nejprve těžce zraněné nebo osoby v bezvědomí.
Lehce zraněné odvedeme z místa, kde se dopravní nehoda stala, a pokud je na místě více zachránců, věnujeme se i jim (uklidnění, teplo, ošetření atd.).
Zastavení krvácení – první pomoc
Prudká ztráta 1,5 – 2 litrů krve může znamenat smrt poraněného, proto je třeba okamžitě zastavit krvácení  jakýmkoliv způsobem.
Krvácení zastavujeme tlakovým obvazem nebo prsty (rukou či pěstí) přitlačenými v ráně. Ruka má být chráněna gumovou rukavicí (v lékárničce), nebo alespoň igelitovým sáčkem (prevence AIDS).
Na dolních končetinách je nejlepší použít tlakového obvazu.
Při krvácení z paže nebo stehna (především při rozdrcení končetiny nebo jejím oddělení) použijte přednostně zaškrcovadlo. To přiložte při prudkém proudu nebo stříkání krve nad místem krvácení blíže k srdci.
Prudké krvácení z poraněné nadklíčkové tepny zastavíte jen trvalým tlakem na tuto tepnu.
Při prudkém krvácení v třísle stavíte proud krve trvalým tlakem. Ruce střídáte.
Raněný v bezvědomí – první pomoc
Bezvědomí znamená bezprostřední ohrožení života. Přidává se porucha dýchání, až může dojít k jeho úplné zástavě. Pokud nepozorujeme žádné projevy života (kašel, pohyb, křeče), považujeme tento stav za zástavu krevního oběhu.
RESUSCITACE - NEPŘÍMÁ MASÁŽ SRDCE A UMĚLÉ DÝCHÁNÍ jako první pomoc při dopravní nehodě:
U dospělého jedince:
Zahájíme nepřímou srdeční masáž: 30 stlačení uprostřed hrudníku (frekvence cca 100 za minutu).
Poté provedeme dva vdechy.
Pokračujeme opět se 30 stlačeními hrudníku, následují 2 vdechy.
Hrudník stlačujeme do hloubky 4 - 5 cm.
Masáž musí být vždy prováděna na tvrdé podložce!
Pokud nemůžete provádět umělé dýchání, pokračujte jen samotnou masáží! I ta má samostatně velký přínos pro šanci na přežití.
U dětí starších 8 let můžeme použít stejnou techniku jako pro dospělé. Provádíme tedy masáž oběma rukama s frekvencí 100x za minutu.
Masáž srdce u nejmenších dětí:
Provádíme tak, že 2. a 3. prst ruky položíme do středu hrudníčku asi 1cm pod  spojnicí prsních  bradavek a periodicky stlačujeme frekvencí 2 stlačení za sekundu (tzn. cca 120 za 1 minutu)
Stlačení se provádí do hloubky cca 2 cm.
Masáž srdce - děti 1 až 8 let:
Masáž provádíme jednou rukou – položíme dlaň ruky na dolní polovinu hrudní kosti.
Stlačení provádíme do hloubky cca 5 cm.
Frekvence stlačování je 100 - 120 stlačení za minutu.
Umělé dýchání v kombinaci s masáží srdce:
Umělé dýchání a masáž srdce můžeme provádět v kombinaci, kdy poměr stlačení a vdechů je 3:1 u novorozenců a 5:1 u kojenců a u dětí 15:2.

Šok – první pomoc:

Dopravní nehoda velmi často vyvolá u postižených stav úrazového šoku. Příznaky šoku jsou bledost, studený pot, slabě hmatný tep, zrychlené dýchání, zmatenost nebo netečnost, případně spavost.
Uložte postiženého do protišokové polohy se zvednutými dolními končetinami.
Zajistěte postiženému teplo.
Nepodávejte žádné tekutiny ani tišící léky!
Uklidňujte postiženého, případně mu/jí vlhčete rty.
5. Co dělat po příjezdu záchranářů?
Buďte záchranářům k dispozici. Jen vy máte důležité poznatky o nehodě.
Popište, jaká případně hrozí nebezpečí.
Sdělte, jaké úkony první pomoci jste dosud poskytli a komu.
Upozorněte na osoby či zvířata, které jste nebyli schopni vyprostit a nahlaste jejich počet a vámi zjištěné údaje o jejich stavu.
Pokud je to potřeba, můžete se věnovat lehce zraněným osobám .