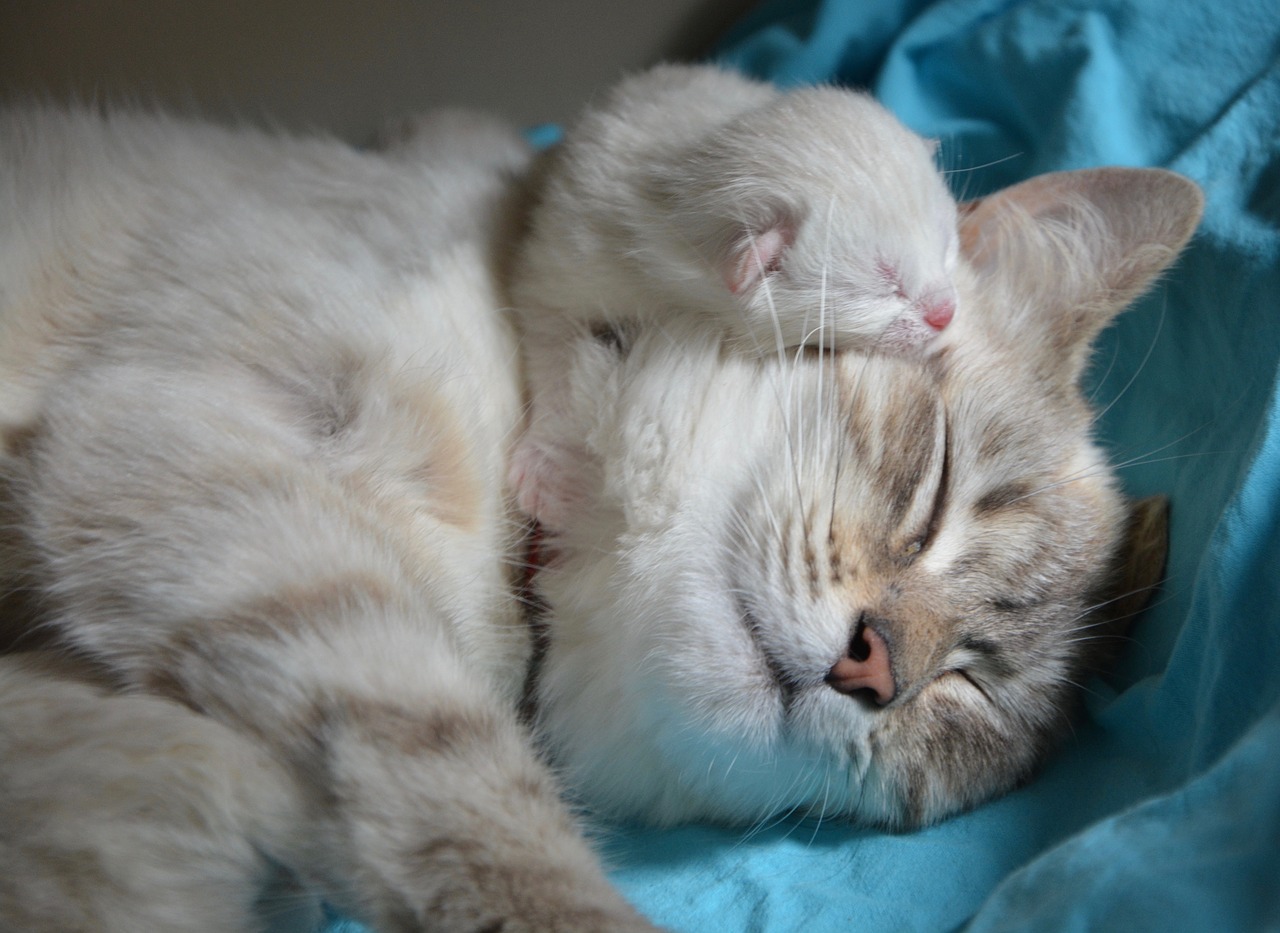 Víte, kdy na přikrmování koťat a jak vybrat správně granule pro koťata?
Máte doma malé kotě nebo se chystáte pořídit si domů malého mazlíčka, ale nejste si jisti, jak kotě krmit a starat se o něj tak, aby bylo zdravé a mělo se čile k světu? Máme pro vás článek o tom, kdy je vhodné vrhnout se na přikrmování koťat anebo jaké kapsičky pro koťata či granule vybrat, abyste měli doma zdravé a hravé kotě. Správně zvolené jídlo pro kotě je základem zdravého růstu. Proto tento krok nikdy nepodceňujte.
Kdy na přikrmování koťat? Záleží na kočce a počtu koťat
Kotě má velké nároky na množství živin, které jsou potřeba pro zdravý vývoj kotěte. Především je důležité, aby jeho strava obsahovala dostatek bílkovin, tuků i vitamínů. V krmivu nesmí chybět hlavně taurin a vitamín A. Do 4. týdne postačí kotěti mateřské mléko, ovšem poté je potřeba kotě přikrmovat.
Přikrmování koťat se doporučuje až tehdy, kdy kočka nemá mléko. Obvykle se při velkém počtu koťat začíná s příkrmem od 3. až 5. týdne. Kočka v této době již pravděpodobně nebude mít dostatek mléka pro všechna koťata. Běžně se však s příkrmem začíná až zhruba od 8 týdnů.
Mléko pro koťata nebo obyčejné z obchodu?
Kotě přikrmuje pouze kočičím mlékem, které je speciální. Nikdy kočce nedávejte obyčejné mléko, které je běžně v obchodech k dostání a které pijete i vy sami. To je pro kočku naprosto nevhodné. Kočka potřebuje jen mléko pro koťata, které je plné živin. Z obyčejného mléka bude mít kočka akorát střevní potíže.
Mléko pro koťata připravte do lahve s dudlíkem a krmte kotě každé tři hodiny. Krmte jed do té doby, dokud bude chtít sát. Samo si určí, zda je již plné nebo jestli má stále hlad. A kdy poznáte, že má kotě hlad? Jednoduše. Bude naříkat a jeho bříško bude měkké.
Když začne kotě chodit, můžete mu mléko pro koťata dát i do misky. Pokud začne přijímat potrav z misky, máte vyhráno a nemusíte se neustále starat o lahev.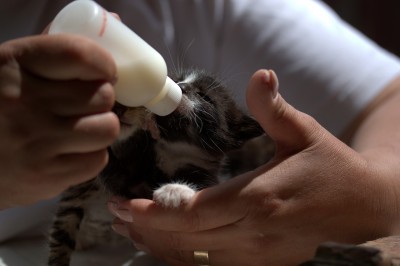 Pro přikrmování koťat je vhodné pouze mléko pro kočky. Podávejme jej v lahvičce.
Granule pro koťata vybírejte pečlivě
Rozhodně dávejte kotěti granule pro koťata, která jsou menší a obsahují vysoký podíl:
Bílkovin
Vápníku
Hořčíku
Zinku
Fosforu
Železa
Vybírejte vždy kvalitní granule od prověřených značek. Jen tak budete mít jistotu, že podáváte kočce krmivo, které je nezávadné a dobré pro její růst. A kdy kočce začínáme granule pro koťata podávat? Můžete zkusit od 4. týdne. Držte se však několika zásad:
Nejprve podáváme malé porce 4 krát až 5 krát denně
Přesnou dávku si přečtěte na obalu granulí
Granule můžete namočit do vody, aby změkly
Dávku rozdělte ideálně na čtvrtiny a dávejte je kotěti po celý den
Od 6. měsíce snižujeme dávku – granule pro koťata podáváme 2 krát denně
ideální teplota krmiva pro kočky je kolem 35 °C
Kotě může mít ze začátku potíže s trávením jako jsou průjmy nebo naopak zácpa. Pokud se problémy nevyřeší do 3 dnů, ihned navštivte veterináře a nezapomeňte říci, že si kotě zvyká na jinou stravu!
Vyzkoušejte i kapsičky pro koťata
Kotě nemusí jíst jen suché krmivo. Můžete mu podávat také kapsičky pro koťata. Ty kvalitní jsou šťavnaté a obsahují vysoký podíl masa, ale také mohou obsahovat rybí maso. Opět vybírejte pečlivě. Ty nejlevnější kapsičky pro kočky jistě nebudou to pravé ořechové.
Velkou výhodou kapsiček je, že silně voní a jsou mnohem měkčí než suchá krmiva. Některá koťata jim mohou dávat přednost před suchými granulemi. Neměly by ale být hlavní složkou jejich jídelníčku. Určitě je střídejte i s granulemi.
Máte doma nového člena rodiny? Přečtěte si náš seriál o vývoji kotěte od narození!
Rozbalit všechny příspěvky
Video týdne
Taky se občas po práci cítíte tak, že si říkáte: ať mi všichni třeba vlezou na záda!? Dnes už prostě nic dělat nebudu...
Příběh zvířátka
Říkají mi Rago, Ragoušku, Ragajdo, Rufajdo, nebo když si vypůjčím třeba botu, tak křičí Ragíííno! (to je povel k držení v zubech, to já už poznám)...