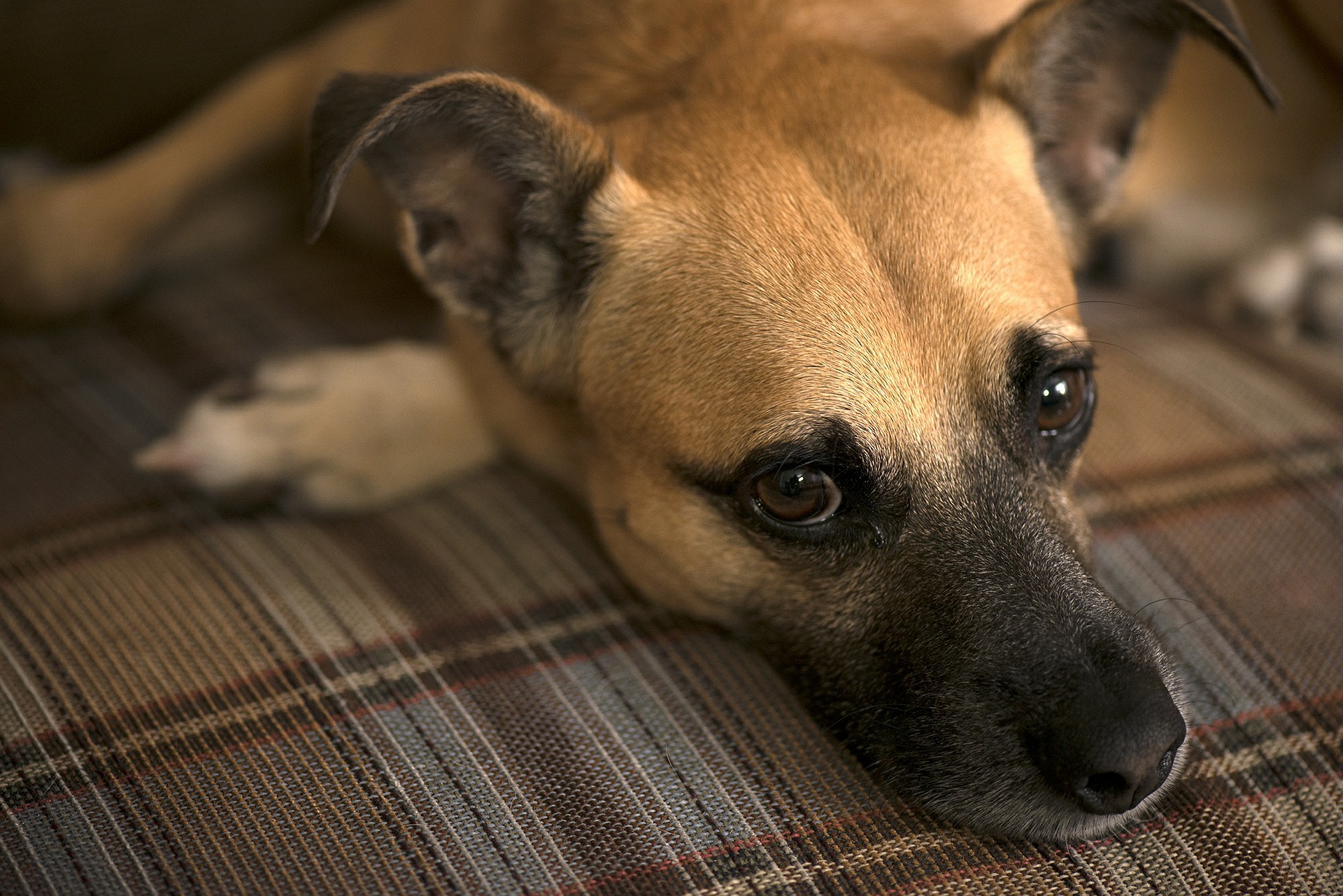 Střední plemena psů: border kolie nebo bígl jsou skvělými společníky do rodin s dětmi
Pokud se rozhodujete, jakého pejska si domů pořídit a stále nemáte jasno, možná vám ve výběru pomůžeme. Jestli váháte mezi velkým psem typu německý ovčák a malým jako jsou třeba yorkšíři, vyberte si zlatou střední cestu. Středně velká plemena psů jsou ideálním řešením také pro rodiny s malými dětmi anebo pro ty z vás, kteří žijete v bytě. Pojďme si představit nejoblíbenější střední plemena psů a ukažme si, jak se o ně správně starat.
Střední plemena psů se hodí k dětem i do bytovky
Jestli se rozhodujete, jakého pejska si domů pořídit, nejprve si ujasněte, jaké plemeno pro vás bude nejvhodnější. Vybírat můžete ze tří hlavních kategorií pejsků.
Malá plemena psů
Tito pejsci mají v dospělosti maximálně 10 kilogramů. Velkou výhodou je hlavně to, že neutratíte tolik za krmivo. Nevýhodou však je jejich křehkost - často si budete muset dávat pozor, abyste jej nezašlápli. Mezi malá plemena psů patří: čivava, yorkšírský teriér, jezevčík, australský teriér nebo čínský naháč.
Velká plemena psů
Jedná se o psy vážící více jak 25 kilogramů. Velcí psi mívají často kvůli své váze problémy s klouby a dožívají se i nižšího věku. Hodí se především na zahradu k rodinnému domu jako hlídači. Mezi velká plemena psů patří: aljašský malamut, bernardýn, zlatý retrívr, irský vlkodav nebo leonberger.
Střední plemena psů
Tito pejsci váží od 11 do 25 kilogramů. Jsou společenští a velmi oblíbení hlavně pro ty, kteří bydlí s dětmi v bytě. Vyznačují se svou aktivitou a klidnou i rozvážnou povahou. Výhodou je, že se dožívají vysokého věku na rozdíl od velkých plemen. Mezi středě velká plemena psů patří například:
Bígl
Australský ovčák
Border kolie
Anglický buldok
Anglický bulteriér
Anglický kokršpaněl
Basenji
Appenzellský salašnický pes
Aljašský klee kai
Středně velká plemena psů: výhodou je jejich úžasná povaha
Asi mezi největší výhody středně velkých psů patří jejich povaha. Pejsci jsou uznávání pro svou statečnost, dynamismus, aktivitu i fyzickou schopnost pracovat venku. Jsou velmi společenští, klidní a mírumilovní. Proto jsou velmi oblíbenými u rodin s malými dětmi, na které velmi dobře reagují.
Mezi další výhody patří i to, že středně velký pes toho tolik nesní jako velká plemena. Dožívá se vysokého věku, jelikož kvůli své menší váze netrpí bolestmi kloubů. A díky jeho střední velikosti se ani nemusíte bát, že ho nechtěně přivřete do dveří anebo na něj šlápnete.
Co střední plemena psů potřebují?
V prvé řadě láskyplný domov. To ale neznamená, že pejska nemůžete nechat spávat na zahradě. Nejsou tak choulostiví jako malá plemena, takže si dokáží zvyknout i na boudičku venku. V zimě je ale raději berte do domu do tepla.
Nezbytností je samozřejmě kvalitní krmivo pro psy s vyváženým poměrem živin, minerálů a všech nezbytných látek pro udržení skvělé kondice psa. Střední plemena psů jsou poměrně aktivní, takže volit můžete i krmiva určená speciálně pro aktivní psy.
Spousta těchto plemen má středně dlouhou až dlouhou srst. Nezbytné je proto pravidelné kartáčování a péče o srst, aby se necuchala. Důležité je i zastřihávání dlouhé srsti, a to především v okolí očí, aby pejsek dobře viděl.
Pes by měl mít i dostatek pohybu. Střední plemena psů jsou poměrně aktivní a vyžadují denně alespoň 1 až 3 hodiny pohybu v podobě procházek nebo hrátek. Nezbytný je také trénink a výcvik psa, aby byl poslušný a nebyl hrozbou pro své okolí.
Oblíbená středně velká plemena psů
Nyní vám představíme v krátkosti oblíbená střední plemena psů, čímž vám možná zase o trochu usnadníme výběr při rozhodování o pořízení nového mazlíčka. Mnoho ze středních psů spadá zároveň do kategorie lovecký pes. Díky jejich velikosti byli a stále jsou ideálním plemenem pro myslivce.
Bígl
Bígl byl oblíbený lovecký pes v Anglii u dvora Alžbety I. A i dnes patří mezi oblíbené psy u mnoha myslivců. Tělo je skvěle přizpůsobeno pro lovení, hlavně zadní silné nohy jsou ideální pro rychlý běh a skok. Jeho povaha je přátelská, klidná a hravá.
Je přirozeně učenlivý a cvičí s radostí. Nemá ale rád dril a několikačetné alokování povelů. Více vám bude poslouchat, když ho budete cvičit prostřednictvím motivace a her.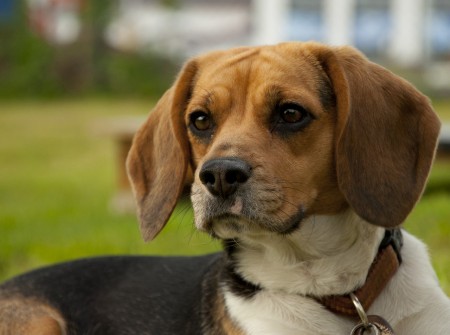 Střední plemena psů: Bígl
Australský ovčák
Síla, vytrvalost a pracovitost jsou charakteristiky, které můžete najít u australského ovčáka. Patří mezi hravé a poslušné psy, kteří se rychle učí. Původně byl vyšlechtěný pro pasení ovcí a koní. Ke všem členům rodiny je velice oddaný a milující.
Vhodný je hlavně pro život na venkově, dokáže si ale snadno zvyknout i ve městě. Je to silný, robustní pes s jemnou a hustou srstí.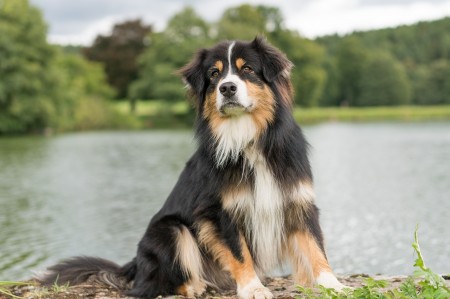 Střední plemena psů: Australský ovčák
Anglický buldok je tvrdohlavec
Zajímavostí je, že dříve se anglický buldok využíval k zápasům s býky. Dnes se ale chová anglický buldok hlavně pro výstavy. Má podsaditou postavu, tělo je krátké, stejně jako jeho srst. Typickým znakem je jeho kůže, která je po celém těle zvrásněná.
Špatně snáší samotu a je spíše domácím povalečem. Chov není náročný, ovšem je potřeba mít klidnou a trpělivou povahu, protože buldok dokáže být občas tvrdohlavý.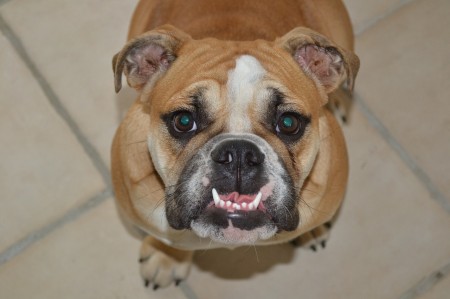 Střední plemena psů: Anglický buldok
Border kolie pro aktivní lidi
I border kolie patří mezi středně velká plemena psů. Je to velmi vytrvalý a aktivní ovčácký pes, který se snad nikdy neunaví. Patří mezi nejinteligentnější psy, je velmi učenlivý a obratný. Hojně se s tímto plemenem můžete setkat na závodech agility nebo dogfrisbee.
Nejčastější barvou kolie je černobílá srst. Mezi klasické bílé znaky patří límec, ponožky, břicho a bílá špička ocasu. Je to fyzicky zdatný a odolný pes, který vás bude bavit svými psími kousky.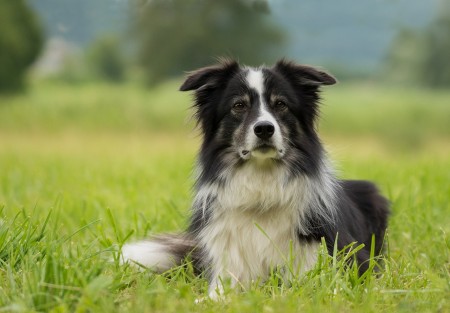 Střední plemena psů: Border kolie
Rozbalit všechny příspěvky
Video týdne
Taky se občas po práci cítíte tak, že si říkáte: ať mi všichni třeba vlezou na záda!? Dnes už prostě nic dělat nebudu...
Příběh zvířátka
Říkají mi Rago, Ragoušku, Ragajdo, Rufajdo, nebo když si vypůjčím třeba botu, tak křičí Ragíííno! (to je povel k držení v zubech, to já už poznám)...