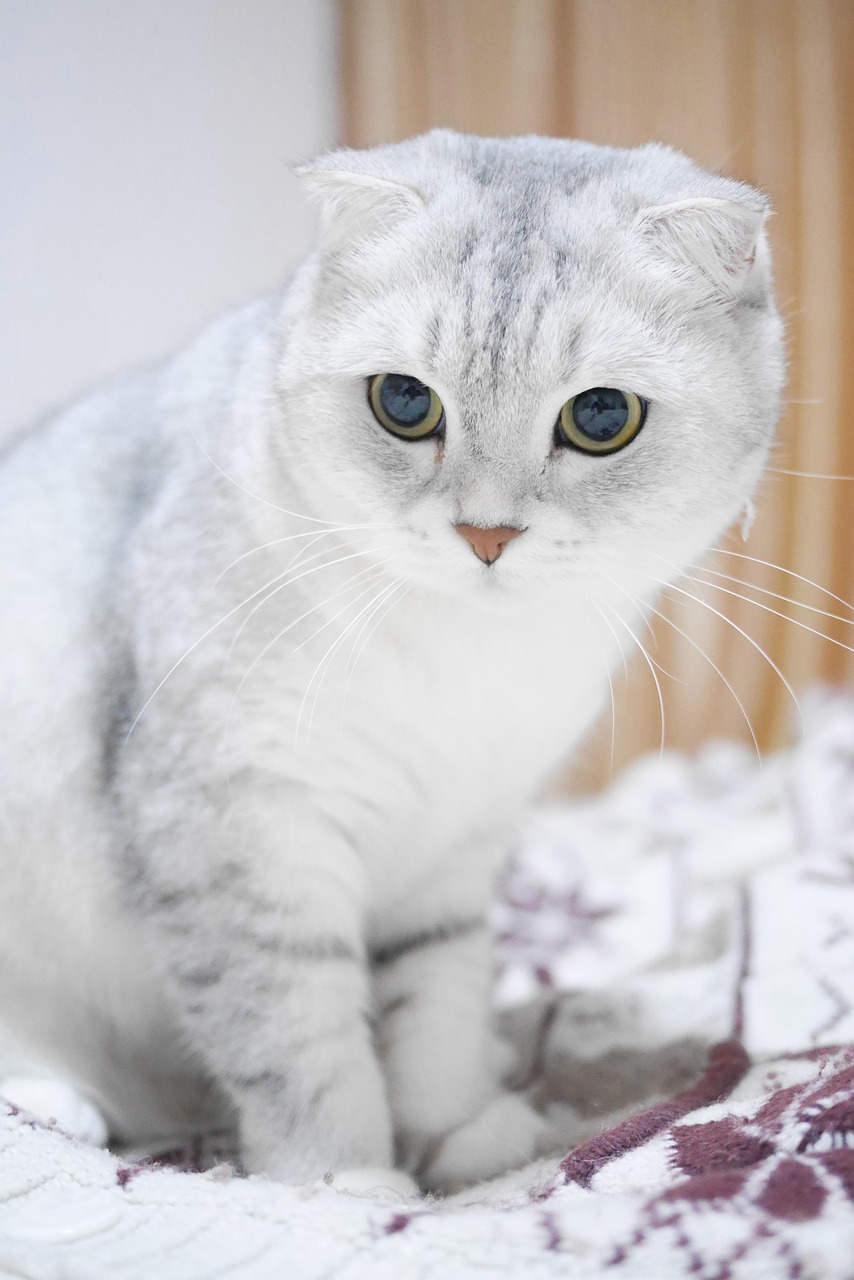 Skotská klapouchá kočka je neodolatelný mazlíček, skvěle se hodí k dětem díky klidné a mazlivé povaze
Přítulná, kamarádská, a vysoce odolná vůči nemocem. To je skotská klapouchá kočka, která si vaše srdce získá hned při prvním pohledu do jejího kulatého obličeje a velkých očí. Patří mezi velice klidná plemena koček a bude si vás hlídat na každém kroku. Péče o ni ale není příliš náročná. Její krásná hustá srst stačí párkrát do týdne pročesat. A bát se nemusíte ani častých návštěv u veterináře. Bývá většinou zcela zdravá.
Skotská klapouchá kočka je rodinný typ
Skotská klapouchá kočka je vše, co byste si od kočky přáli - je přítulná, přátelská, klidná, vyrovnaná a má ráda společnost. Svého pána bude zbožňovat nade vše a bude mu to i patřičně prokazovat. Snaží se mu být co nejvíce na blízku.
Rozhodně se hodí k dětem, jelikož se jedná o rodinný typ kočky. Není příliš divoká a aktivní. Ocenit můžete spíše její mazlivou a něžnou povahu.
Skotská klapouchá kočka má soví vzhled
Toto plemeno koček poznáte snadno a s žádnou jinou kočkou si jej nespletete. Mezi typické znaky patří okrouhlá masivní hlava, velké kulaté oči, barva srsti je většinou stříbřitá, sněhová, ale i zrzavá nebo hnědá. Ocas je mohutný, ke konci se zužuje. Kočka dosahuje váhy maximálně 6 kg.
Zajímavé jsou ale hlavně její uši. Ty jsou sklopené směrem dopředu a těsně přiléhají k hlavě. Jde o domácí genovou mutaci. Je to gen pro klapouchost, který ovlivňuje růst chrupavek. Kočka tak získala díky svým netradičním uším soví vzhled.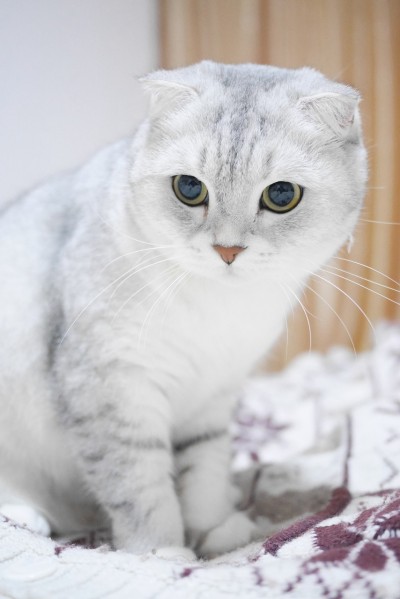 Skotská klapouchá kočka působí elegantně a má soví vzhled.
Skotský mazlíček patří mezi vysoce odolná plemena koček
Kočka má venkovní původ, díky čemuž je vysoce odolná vůči nevlídnému počasí venku, ale také vůči nemocem. Kočka se tedy hodí skvěle i do domu se zahradou, jelikož jí pobyt venku na čerstvém vzduchu rozhodně neublíží.
Nemusíte mít obavy, že budete často navštěvovat ordinaci veterináře. Společnost vám bude dělat až 15 let. Základem je ale kvalitní a vyvážená strava, která jí zajistí veškeré potřebné látky pro dlouhý a zdravý život.
Kočičí nemoci - kočka je náchylná na problémy s ledvinami
I když je skotská klapouchá kočka odolná vůči běžným kočičím nemcem, existuje onemocnění, které ji může potrápit. Jedná se o PKD neboli polycystic kidney disease. Tato genetická choroba způsobuje abnormální růst a výskyt cyst v ledvinách.
Mezi kočičí nemoci, které mohou mazlíčka ohrožovat, patří i kardiomyopatie. Jde o onemocnění srdečního svalu, kdy dochází k poruchám funkce srdce. To může kočku ohrozit i na životě.
Pokud se ale o kočku budete dobře a pečlivě starat, nemusíte se těchto nemocí obávat. Důležitá je hlavně vyvážená strava a milující páníček.
Skotská klapouchá kočka potřebuje pravidelnou péči o srst
Jelikož je srst kočky krátká, měkká a hustá, je potřeba se jí věnovat. Stačí, když několikrát týdně kočku učešete. S péčí o srst to však příliš přehánět nemusíte. Pokud si pořídíte ale dlouhosrsté kočičí plemeno, pak bude potřeba kočku česat mnohem časteji, aby nebyla srst zacuchaná.
Pozor ale na čištění uší. To by mělo být pečlivé a pravidelné, abyste předcházeli roztočům. Mezi příznaky napadení patří časté drbání a tmavohnědý maz vytékající z ucha. V tomto případě určitě navštivte veterináře.
Mazlíček patří mezi hravá a inteligentní plemena koček
Skotská klapouchá kočka je hodně inteligentní a hravá. Bude vyžadovat vaši pozornost a hrátky. Tato plemena koček nesnáší samotu. Pozor na to, jestli trávíte mnoho času mimo domov. Takového mazlíčka si raději nepořizujte.
Určitě si s ní užijete kopu zábavy, jelikož ji lze snadno trénovat a učit nejrůznějším kočičím kouskům. Často ji uvidíte spát rozvalenou na zádech s volně nataženýma nohama.
Skotská klapouchá kočka: pro a proti
Nakonec pro vás máme shrnutí, které vám mohou usnadnit rozhodování, zda si skotskou klapouchou kočku domů pořídit.
Pozitiva
Klidná a mírná povaha
Hodí se k dětem
Ideální do bytu
Není náročná na péči
Není agresivní
Ráda se mazlí
Je odolná proti nemocem
Existují však i negativa tohoto plemena koček:
Vyžaduje společnost
Nesnáší samotu
Má sklon k onemocnění ledvin
Mohou se vyskytovat problémy s roztoči v uchu
Rozbalit všechny příspěvky
Video týdne
Taky se občas po práci cítíte tak, že si říkáte: ať mi všichni třeba vlezou na záda!? Dnes už prostě nic dělat nebudu...
Příběh zvířátka
Říkají mi Rago, Ragoušku, Ragajdo, Rufajdo, nebo když si vypůjčím třeba botu, tak křičí Ragíííno! (to je povel k držení v zubech, to já už poznám)...