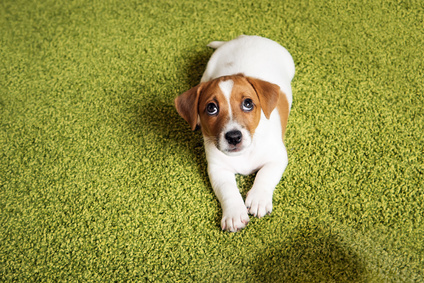 Psí toaleta? Dobrý pomocník nejen pro malá štěňata a psi v bytě
Psi v bytě, štěňátka, co se všemu teprve učí, anebo starší a nemocní pejsci. Pro všechny je psí toaleta pomůckou, která jim usnadňuje život. A tím i vám, páníčkům. Ukážeme vám, k čemu jsou psí toalety dobré, jak se udržují a z jakých typů si můžete vybírat. Nabídneme vám také tipy a triky, jak jednoduše na ně pejsky naučíte chodit.
Kočičí toaletu známe všichni, ale o té psí už tolik z nás neví. Přitom je dobrým pomocníkem jak pro samotné pejsky, tak i pro páníčky. U štěňátek, která se teprve učí mít své potřeby pod kontrolou, je náročné zachytit ten správný okamžik, kdy s nimi jít ven, abychom na podlaze stále nenacházeli nevítané loužičky. Řešením mohou být právě psí toalety. Můžete je umístit na takové místo, které bude mít váš čtyřnohý přírůstek hned po ruce. Zároveň si pejsek osvojí pravidla venčení. Naučí se chodit vykonávat svou potřebu na jedno místo a přechod na režim vycházek pro něj bude snazší. Psí toaleta je užitečná i pro starší anebo nemocné psy, kteří kvůli zdravotním potížím nemůžou chodit na procházky tak často anebo vůbec.
Psí toaleta je pejskovi vždy k dispozici
Všichni bychom svému psovi určitě rádi věnovali tolik času, kolik jen bude potřebovat. Bohužel realita taková vždy není. Pracovní dobu si málokdo z nás může vybrat a chtě nechtě musíme našeho mazlíčka nechat třeba i dvanáct hodin o samotě. Pokud ale nemá možnost jít si odskočit na dvůr nebo zahradu, čekání na páníčkův příchod pro něj může být nekonečné. Oproti tomu na psí toaletu si pejsek zajde vždy, kdy ho zrovna příroda zavolá.
Rychlý úklid a jednoduchá údržba
Psí toaleta se většinou skládá z hlavního záchytného tácu, na které je umístěná speciální podložka. Tác pojme velké množství tekutin a má zvýšené okraje, takže se nemusíte bát, že obsah vyteče ven. Tuhý odpad jednoduše seberete a vyhodíte, tekutiny je dobré vylévat alespoň jednou denně. Psí toalety se skládají z omyvatelných částí, takže se dobře udržují. Navíc, většina obsahuje látky, které psa přitahují.
Psí toalety s jednorázovými podložkami i umělým trávníkem
Existuje několik typů psích toalet v různých velikostech. Vybírat si můžete i z různých cenových variant.
Jednoduchá s propustným roštem
Velkou výhodou této toalety je její cenová dostupnost. Funguje na poměrně jednoduchém principu, kdy ji podle potřeby vyprazdňujete a omýváte. Hodí se, když hledáte ekonomičtější variantu, anebo když ji bude pejsek využívat příležitostně.
Jednoduchá s jednorázovými podložkami
Psí toaleta má v této variantě už omyvatelný tác a extrémně savé gelové podložky. Ty podle potřeby stačí vyměňovat a dokupovat. Jasniou výhodou tím pádem je jednoduchá údržba a snadno udržitelná čistota.
S propustnou podložkou
Záchytný tác má na sobě propustnou podložku, skrz kterou se do něj tekutiny dostávají. Velkou výhodou je to, že jak psí toaletu pořídíte, tak ji udržujete. Nepotřebujete k ní žádné další příslušenství.
S umělou trávou
Umělá tráva pejskovi připomíná venkovní prostředí, je pro něj přirozenější než klasická podložka a snadněji se na ni naučí chodit. Je samozřejmě propustná, tekutiny skrz ni stečou do záchytného tácu anebo zásobníku. Tím se zamezuje vlhnutí trávy. Navíc odolává zápachu.
S vyjímatelným zásobníkem
Tato psí toaleta má také propustnou rohožku, často i umělou trávu. Je ale vyšší a místo záchytného tácu má zásobník, který jednoduše vyjmete, vylijete a dáte zpátky. Toaletou tak nehýbáte a údržba je pro vás celkově jednodušší.
Jak vašeho miláčka na psí toaletu naučit?
Stejně jako můžete štěňátko naučit, že doma se loužičky nedělají, a většího pejska zase různým kouskům, tak můžete vašeho čtyřnohého přítele naučit chodit na psí toaletu. Může se stát, že varianta psí toalety, kterou vyberete, mu nebude vyhovovat. V takovém případě se nebojte vyzkoušet ostatní typy, dokud nenajdete tu pravou. Výsledek bude stát za to! Základem je trpělivost, soustavnost a povzbuzování.
Dejte psí toaletu na jedno stálé místo. Až si na ni pejsek zvykne, bude ji mít s tímto místem spojenou. Pokud byste toaletu později přesunuli jinam, může se stát, že pejsek bude stále chodit na původní místo.
U štěňátek je výuka snazší v tom, že svou potřebu vykonávají často. Berte je na psí toaletu a pokaždé, když zde loužičku udělají, je dostatečně chvalte nebo odměňujte. Pokud štěňátko udělá loužičku mimo psí toaletu, slovně ho pokárejte. Pokárání by mělo nastat hned po loužičce. Pokud přijdete už k hotovému, štěňátko je na místě nekárat. Nepochopilo by, co se vám nelíbí. Určitě ho nijak zvlášť netrestejte. Můžete ho lehce vytahat za kůži za krkem, jak to dělají psí maminky.

Větší psi od vás musí zjistit, že je v pořádku, pokud

si na psí toaletu odskočí. Pomáhá, když vezmete psí hromádku a položíte jí na psí toaletu. Pokud ho necháváte nějakou dobu sami v bytě, nechejte ho pouze v tom pokoji, kde je psí toaleta. Pes snadněji pochopí, že je zde pro jeho potřebu. Když se mu to podaří, nezapomeňte ho náležitě odměnit.

Buďte vytrvalí a pejska na psí toaletu berte často.

Používejte slovní pobídky. Můžete si vytvořit speciální pobídku a tou ho oslovujte, když vykonává svou potřebu venku. Používejte pobídky kratší, důležitý je i tón hlasu. Po vykonané potřebě ho odměňte. Doma ho vezměte na psí toaletu a oslovujte ho touto pobídkou. Pochopí tak od vás, k čemu psí toaleta slouží.
Můžete použít různé pomůcky, jako je sprej, kterým toaletu nastříkáte, a pejska pak bude více přitahovat.
Rozbalit všechny příspěvky
Video týdne
Taky se občas po práci cítíte tak, že si říkáte: ať mi všichni třeba vlezou na záda!? Dnes už prostě nic dělat nebudu...
Příběh zvířátka
Říkají mi Rago, Ragoušku, Ragajdo, Rufajdo, nebo když si vypůjčím třeba botu, tak křičí Ragíííno! (to je povel k držení v zubech, to já už poznám)...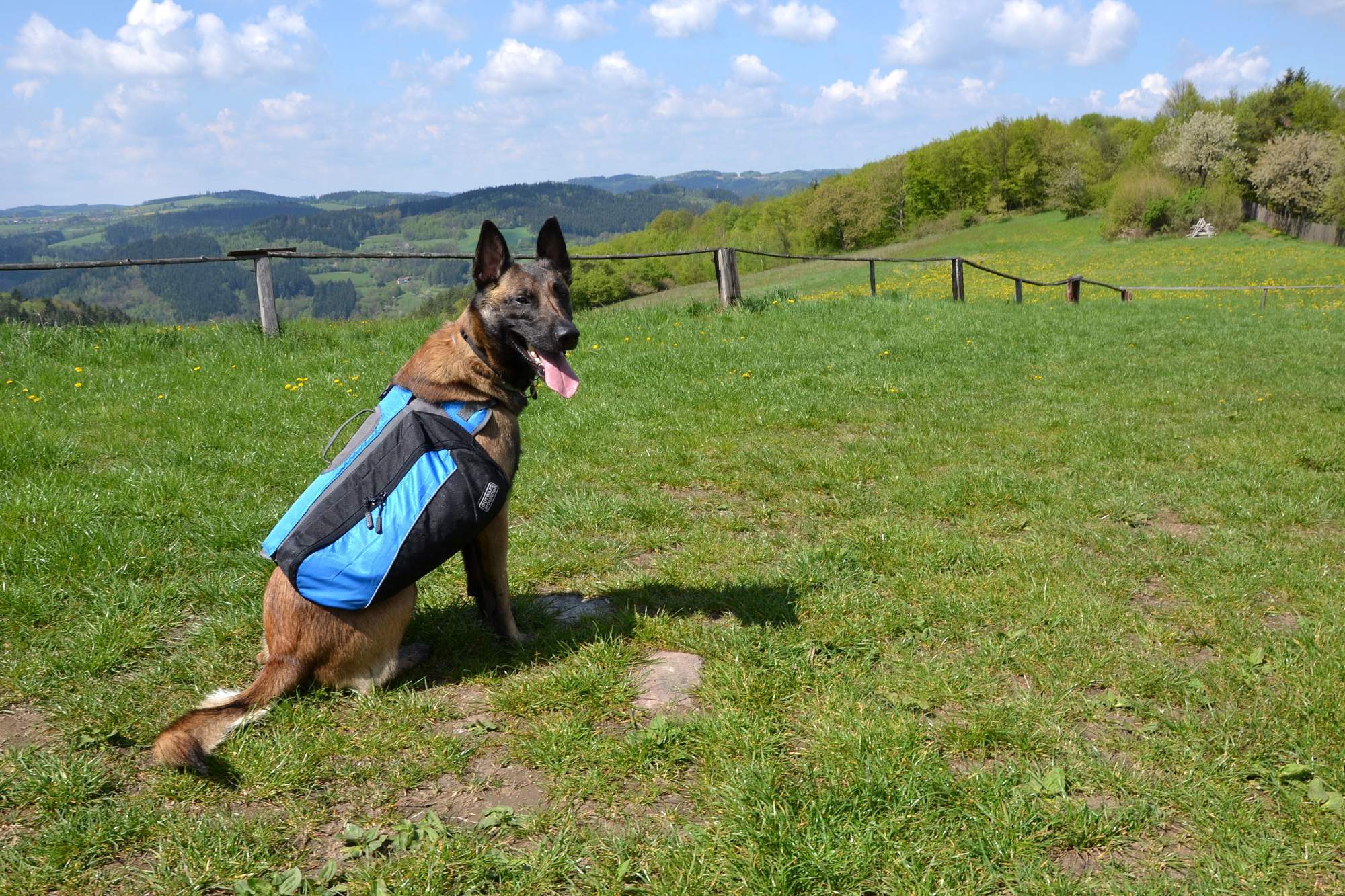 Mezi nemoci starších psů…

Dobrý den Jitko, ortopedické pelíšky jistě mají svůj význam. Většinou je tvoří paměťová pěna, která klade odpor a přizpůsobí se…

Jak vybrat správný pelíšek pro…

Společné spaní se psem je fajn :D , ale problém je, když má pes zdravotní komplikace. Třeba pro psy s nemocnými klouby je ten ortopdedický…

Beta bojovnice je agresivní rybka…

Milá redakce,děkuji za odpověď.Podrobně jsem betu prohlédla.Nikde žádné tečky ani povlak.Jediné,co se mi nelíbí, je změna ploutví.Jsou…