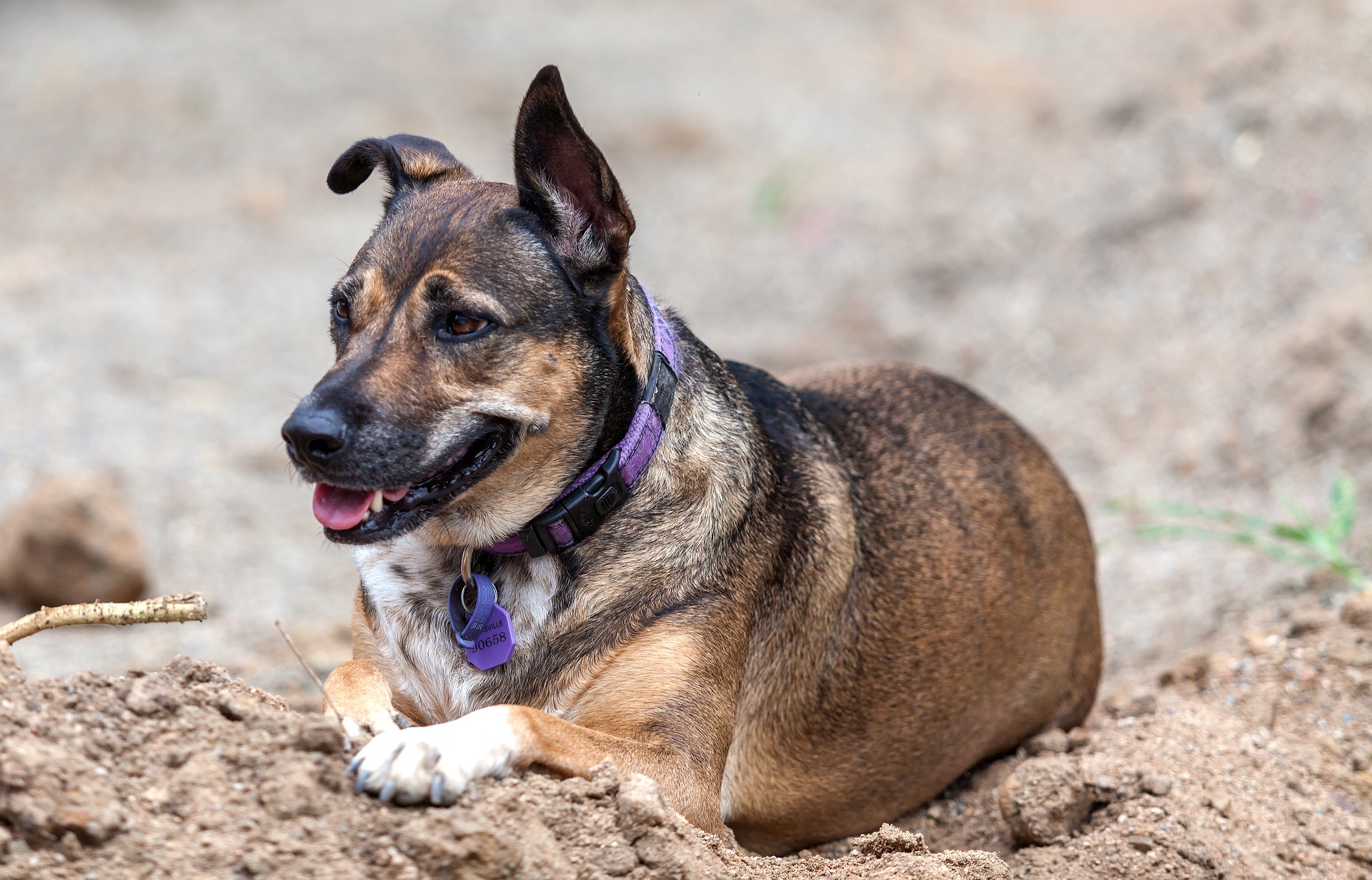 Kavkazský pastevecký pes je skvělý hlídač, ale také odvážný a přítulný kamarád
Sháníte nějakého pejska, který se postará o váš majetek, zahradu nebo dům? Anebo potřebujete parťáka, který vám ohlídá vaše stádo ovcí? Pastevecký pes je pro vás tou správnou volbou. jedná se o výtečného hlídače, který je statečný a oddaný. Vybírat můžete mezi několika druhy, jako je kavkazský pastevecký pes, středoasijský nebo anatolský pastevecký pes. Rádi vám ve článku poradíme, jaký pejsek bude pro vás nejvhodnější, jak se o psa starat a co vše potřebuje ke šťastnému životu.
Kavkazský pastevecký pes - má svou hlavu a nenechá si poroučet
Kavkazský pastevecký pes je výtečný hlídač, který v posledních letech proniká z kavkazských hor i do Evropy. Typické jsou pro něj mohutné rysy, masivní kostra a obrovská síla. Není to žádný mazel do náruče. Vážit může až 70 kg.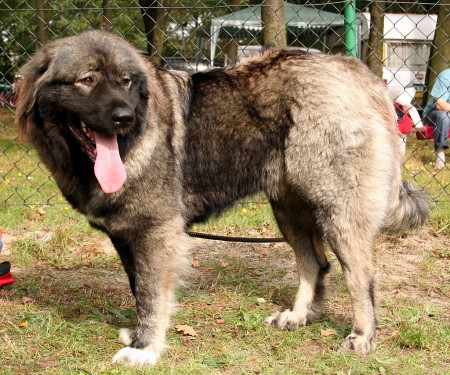 Kavkazský pastevecký pes
Důležitá je jeho výchova. Musíte být hlavně trpěliví a dbát důsledně na jeho výcvik. Je velice inteligentní a bude vás brát jako rovnocenného partnera. Proto vás nebude slepě poslouchat. Je potřeba nad ním držet pevnou ruku. Má rychlé reakce a jeho zásah proti cizím lidem, kteří ubližují jeho rodině, je tvrdý.
Anatolský pastevecký pes - odvážný a nezávislý pes k ochraně stáda i majetku
Anatolský pastevecký pes pocházející z Turecka má vyvinuté silné teritoriální cítění. Je velice samostatný, neústupný a bedlivě hlídá nejen stádo, ale také váš dům nebo zahradu. Vyžaduje trénink a výcvik, nedoporučuje se však k rodinám s dětmi nebo pro seniory. Pejsek rozhodně patří na farmu anebo k domu s velkou zahradou. V bytě by se trápil.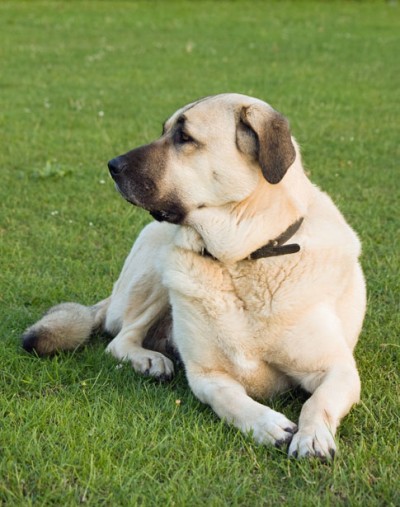 Anatolský pastevecký pes
Zajímavostí je, že jeho předci žili už před 6 000 lety př.n.l. Původně ochraňovali kočovné pastýře, nelekli se nikdy vlků a ani medvědů. Svou statečnost vám budou ukazovat každý den. Ale pozor! Přátelský je pouze ke své rodině. I vaše známé nebo přátele bude vnímat jako cizí, proto dbejte na jeho výchovu a socializaci již ve štěněcím věku.
Středoasijský pastevecký pes - vyrovnaný a klidný společník
Středoasijský pastevecký pes je nenáročný na výchovu i péči. Mezi jeho charakteristikami naleznete vyrovnanost a klidnou povahu. Patří mezi jedno z nejstarších plemen, jeho předkem je údajně pes tibetský podobající se dogám. Nejrozšířenější je ve střední Asii a ve státech bývalého Sovětského svazu.
Pejsek se snadno přizpůsobuje a dokáže bez větších problémů snést vysoké i velmi nízké teploty. Díky velmi hustému kožichu zvládá proto i velmi drsné podmínky. Ke spokojenému životu potřebuje prostor, kde může uplatnit své ochranářské pudy. Bedlivě sleduje každý pohyb ve svém okolí a nic mu neunikne.
Šarplaninský pastevecký pes - využívá se jako služební pes pro ostrahu věznic
Statečnost, ostražitost, odolnost a rychlost. To jsou hlavní charakteristiky tohoto plemena. Šarplaninský pastevecký pes se mnohdy využívá jako služební pes pro hlídání různých objektů, a to třeba i věznic. Poslouchá jen jednoho pána a je velmi sebevědomý. Rozhodně potřebuje důsledný výcvik.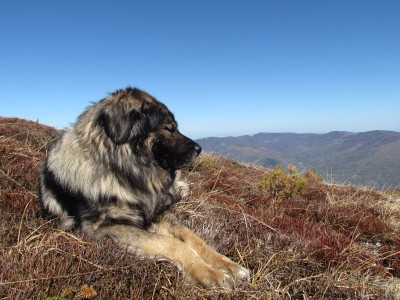 Šarplaninský pastevecký pes
Vyšlechtěn byl v oblasti Šar planiny, která se rozprostírá na pomezí Kosova a Makedonie. Jugoslávská armáda ho využívala ke svým účelům. Zajímavé je, že v té době byl zakázán prodej psa pro civilisty nebo do zahraničí. Bude vám naprosto oddaný a loajální. Pod jeho dozorem se vám určitě nic neztratí.
Pastevecký pes potřebuje pohyb a dostatek kvalitní stravy
Mohutný pes vyžaduje hlavně kvalitní stravu, která mu poskytne veškeré potřebné živiny, minerály a vitamíny. A to především v době jeho růstu. Pastevecký pes roste poměrně rychle a nejvíce jsou zatíženy jeho klouby a kosti. Proto mívají ve stáří problém s pohybem a trpí na bolesti. Jinak je velmi odolný a není náchylný k nemocem. Kromě kvalitního krmiva je vhodné zařadit do jeho jídelníčku i kloubní výživu pro psy.
Kromě vyvážené potravy potřebuje také velký prostor. Rozhodně si ho nepořizujte do bytu. Zde by se akorát utrápil. Potřebuje mít prostranství, pocit volnosti a hlavně něco ke hlídání.
Pastevecký pes: 5 základních rad, na které nezapomínejte!
nedoporučuje se začínajícím chovatelům
vyžaduje hodně prostoru
potřebuje důkladnou výchovu a výcvik již od malého štěněte
pro cizí lidi může být velmi nebezpečný
ke šťastnému životu vyžaduje uplatnění svých ochranářských schopností
Rozbalit všechny příspěvky
Video týdne
Taky se občas po práci cítíte tak, že si říkáte: ať mi všichni třeba vlezou na záda!? Dnes už prostě nic dělat nebudu...
Příběh zvířátka
Říkají mi Rago, Ragoušku, Ragajdo, Rufajdo, nebo když si vypůjčím třeba botu, tak křičí Ragíííno! (to je povel k držení v zubech, to já už poznám)...