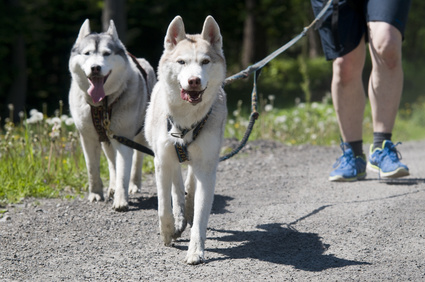 Dogtrekking aneb ve dvou se to lépe táhne
Jste milovníkem turistiky či dlouhých procházek, ale schází vám parťák na výlety? Pokud máte doma psa, nikoho dalšího už hledat nemusíte! Dog-trekking je kynologickým outdoorovým sportem, který kromě fyzických a mentálních či orientačních schopností rozvíjí také souhru a pochopení mezi vámi a vaším čtyřnohým přítelem.
Dogtrekking - objevování přírodních krás se psem
Pokud jste nadšencem pro outdoorové sporty, majitelem aktivního psa a hledáte zpestření vašich běžných společných aktivit, je tento sport tím pravým pro vás. O co přesně se jedná? Dogtrekking nebo také orientační pochod se psem je extrémní kynologický vytrvalostní sport, jehož cílem je překonávání mimořádných vzdáleností v časovém limitu. Pokud vás tento sport zaujal a chcete si jej vyzkoušet, připravte se na sto a více kilometrovou procházku, kterou musíte ujít v určitém časovém intervalu. Důležitým pravidlem při tomto sportu je nutnost mít svého psa na postroji či vodítku, nikdy nesmí být váš čtyřnohý mazlíček "na volno", a to ani krátkodobě. Při orientačním pochodu se psem jste odkázáni sami na sebe a za svého mazlíčka máte veškerou zodpovědnost, proto se akce můžete zúčastnit jen na vlastní nebezpečí.
Co zabalit s sebou pro sebe i svého psa
Stokilometrová procházka je něco, co dá jistě vám i vašemu pejskovi pořádně zabrat, proto nesmíte podcenit přípravu. Pevná obuv a nepromokavé oblečení jsou jen základ, do výbavy na dogtrekking rozhodně také patří:
karimatka

a

spacák
čelovka

- když budete putovat i po setmění

bederní pás

nebo

opasek
podrobná mapa

- na pochodu se rozhodně nechcete ztratit

lékárnička
jídlo a pití

-

potraviny s sebou musí být

malé a lehké

, aby nezabíraly příliš místa a zbytečně nám nepřidávaly zátěž, a

s vysokou energetickou hodnotou

, abychom rychle zdolali případnou únavu.
 Při chystání výpravy nesmíte zapomenout také na svého čtyřnohého spolucestujícího. Pes bude taktéž potřebovat kompletní výbavu, která mu pomůže dlouhou trasu bez problémů překonat.
vodítko

a

obojek
amortizační šňůra
postroj pro psa
psí batohy
krmení a voda pro psa včetně misky

- klíčem k úspěšnému zvládnutí dogtrekkingového pochodu je

nutričně vyvážená výživa

. Vezměte si proto s sebou dostatek

krmiva

, na které je pes zvyklý, má ho rád a zároveň je obohaceno o potřebné vitamíny a minerální látky.

další doplňky

jako jsou ochranné boty pro psa či pláštěnky
Chcete se k zeptat na cokoliv k tématu? Obraťte se na naše poradce.
Rozbalit všechny příspěvky
Video týdne
Potýkáte se s ranní nevolností? Chce se vám spát a káva ani zdaleka nepomáhá? Už teď jste vyřízení a máte před sebou celý týden? Stejné pocity zažívá i kočka ve videu. Nejste v tom sami! Tak se zhluboka nadechněte a snažte se dostat do formy, udržujte si pozitivní myšlení, i když to třeba úplně nejde. Den vám hned rychleji uteče!
Příběh zvířátka
Říkají mi Rago, Ragoušku, Ragajdo, Rufajdo, nebo když si vypůjčím třeba botu, tak křičí Ragíííno! (to je povel k držení v zubech, to já už poznám)...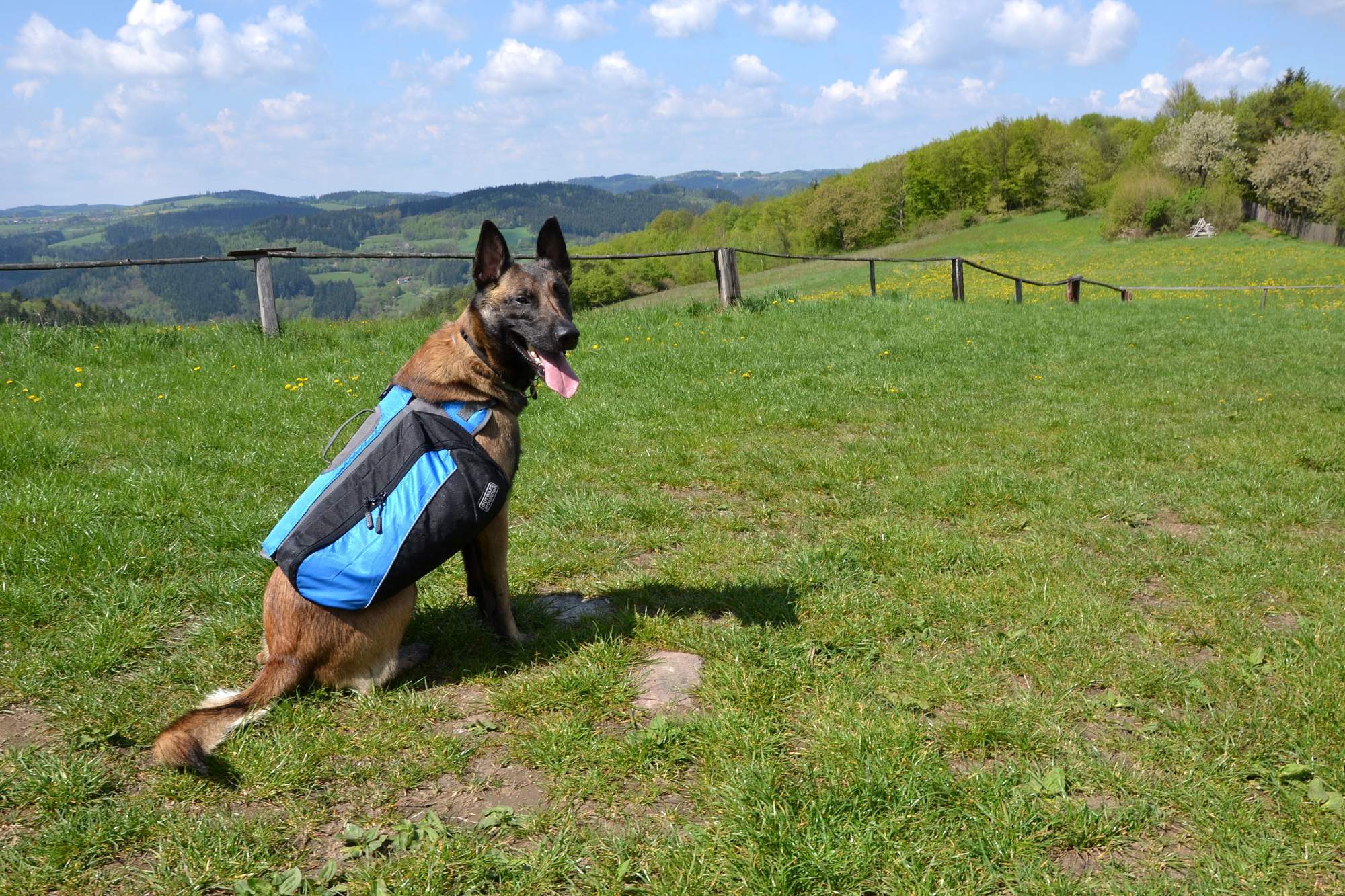 Jak vybavit akvárium, aby se…

Vzduchování v běžném akváriu je spíše naškodu. Nahrává vzniku řas. Pro okysličení vody bohatě stačí, když filtr čeří hladinu.…

Jak vyčistit akvárium od řas…

Nutno dodat, že tohle je všechno jen řešení následků. Pro akvárium opravdu bez řas je potřeba hledat příčinu jejího vzniku :-) Když…

Akvaristika pro začátečníky:…

Kameny ani kořeny nevyvařujte. Ale pořádně je očistěte. :-) Umělé květiny jsou ve vodě k ničemu, nejen, že nedodávají do vody…